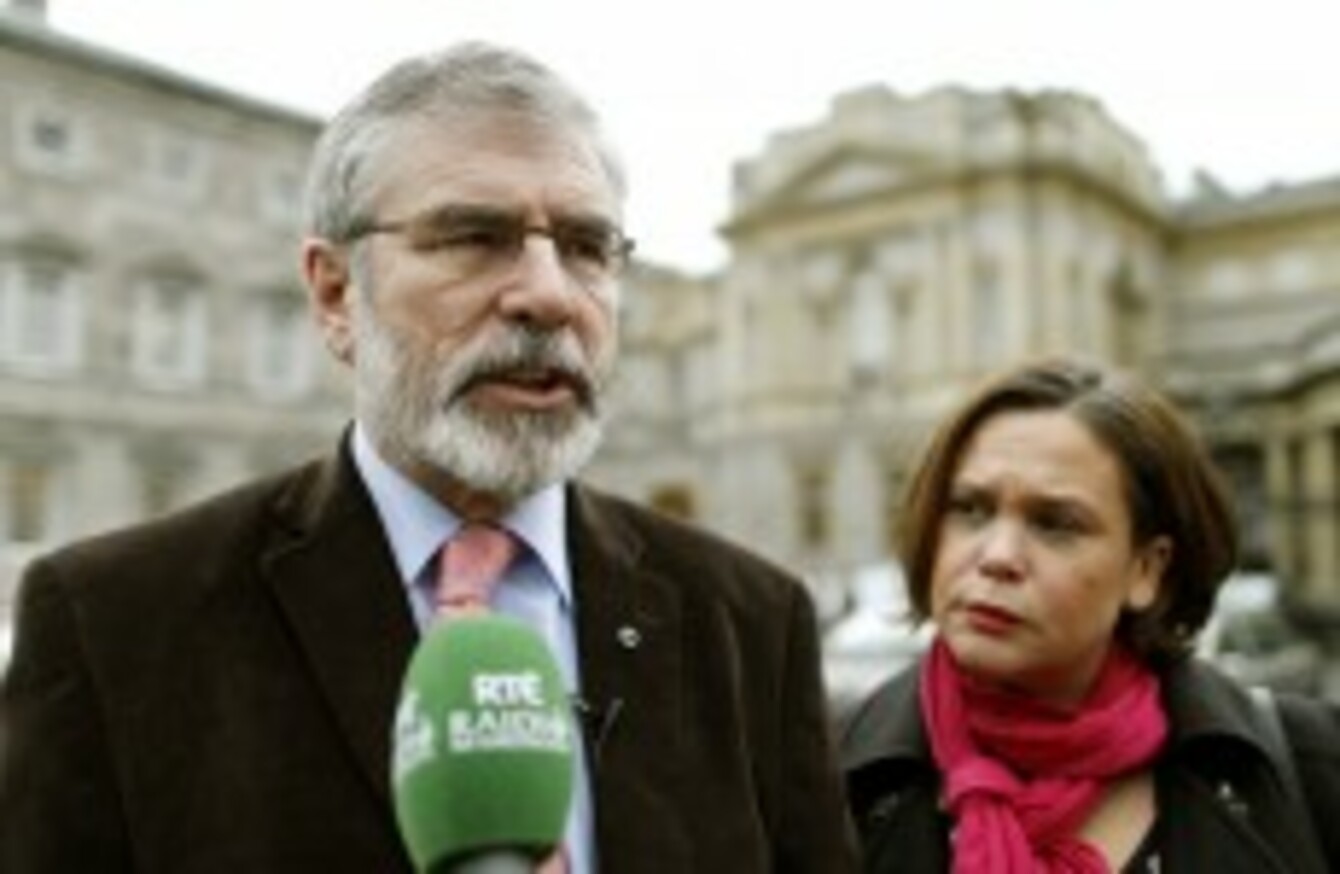 Image: PA Archive/Press Association Images
Image: PA Archive/Press Association Images
SINN FÉIN LEADER Gerry Adams has hit out at Ceann Comhairle Sean Barrett in a speech today, saying his treatment of Mary Lou McDonald in the Dáil this week was "unfair and petulant".
The party's deputy leader staged a sit-in that lasted almost four hours on Thursday, after being angered at what she said was Tánaiste Joan Burton's failure to answer her questions about water charges.
After refusing to resume her seat, Barrett ordered her out of the chamber. But when McDonald wouldn't go, the Ceann Comhairle refused to return to the chamber. He later adjourning the house until next Tuesday.
"She asked legitimate and appropriate questions about whether water charges would be deducted from the pensions, social welfare and wages of those who cannot afford to pay," Adams told supporters at an internal party event in Dublin's Red Cow Hotel.
His refusal to return to the Dàil chamber until Mary Lou left was silly and bizarre, especially when she sat tight – quite rightly – and refused to meekly serve her time.
Adams said the way the Ceann Chomhairle "wasted Dáil time on the back of the Tanaiste's opaque, diversionary answers" was "another example of the urgent need for political reform".
Critics of McDonald's action have condemned it as a political stunt, designed to distract from the party's handling of abuse allegations, and specifically the case of Maíria Cahill.