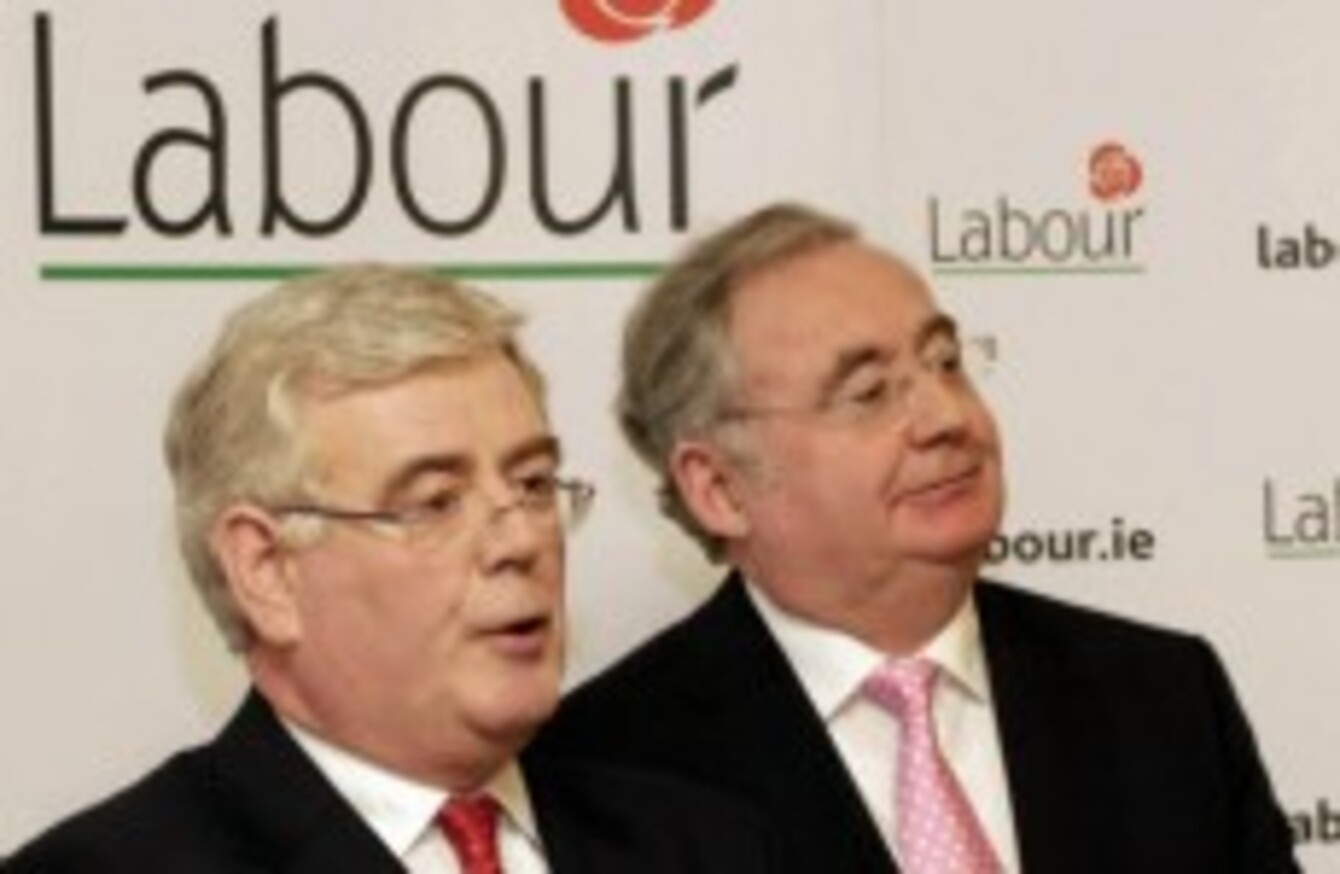 Image: Niall Carson/PA Wire/Press Association Images
Image: Niall Carson/PA Wire/Press Association Images
The following is the full text of Eamon Gilmore's statement earlier today, in response to the Green Party's announcement that it was withdrawing from the coalition.
THE PEOPLE WOULD have hoped that the announcement by the Green Party that it is withdrawing from government would have marked the  final chapter in the farce that this government has become, but the uncertainty continues and Fianna Fail seems determined to cling to office for as long as possible.

This morning I said that the Labour Party would not proceed with its motion of no confidence in the government provided we got an unequivocal commitment that the Finance Bill would be enacted and the Dail dissolved by Friday.  That offer still stands.

I do not accept Brian Cowen's claim that it is impossible to complete all stages of this Bill before Friday. If the political will is there it can be done.  One of the most complex and detailed pieces of legislation ever dealt with by the Oireachtas  (the Credit Institutions Stabilisation Bill) was disposed of in a single day just before Christmas because the government wanted it done.

This is not about time for the Finance Bill: it is about creating time for Fianna Fail to elect a new leader and advance its election preparations.

Fianna Fail is deeply divided. The Taoiseach has resigned as Leader of his Party. The Green Party has withdrawn from government. Independent Deputies who have consistently supported the government are withdrawing their support. The government is now down to seven ministers, the absolute minimum permitted under the constitution.

People at home and abroad have looked on in astonishment as this shambles of a government has disintegrated over the past week.

This situation cannot be allowed to continue. We need certainty.  The people need leadership and they need hope.

The Finance Bill must be enacted this week, the Dail dissolved by the weekend and the election called for the earliest possible date.

Only when that has been done can the process of national recovery begin.
#Open journalism No news is bad news Support The Journal

Your contributions will help us continue to deliver the stories that are important to you

Support us now