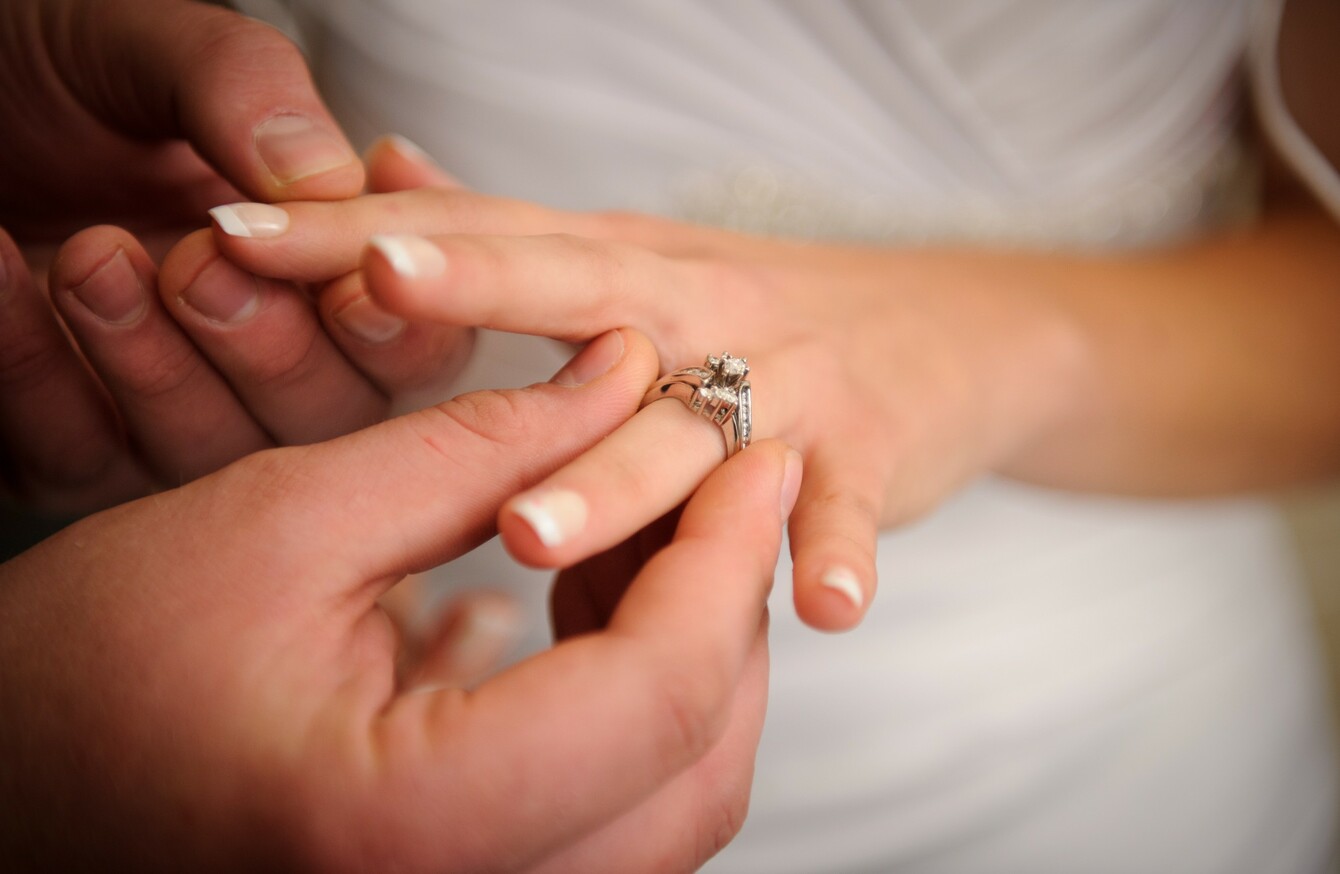 Image: Shutterstock/Karen Grigoryan
Image: Shutterstock/Karen Grigoryan
A COURT IN Kildare has heard allegations that a 17-year-old girl was assaulted by her 20-year-old boyfriend who she had eloped with.
At a family law sitting in Naas yesterday, the girl's father appeared in court, alleging that his daughter was beaten up on last Valentine's day.
The court heard how the girl's parents had got a dispensation order as she was too young to marry.
The father alleged that his daughter sustained injuries after being physically attacked that night. Evidence was given that the couple had "eloped with the intention to marry".
Her father said:
She had a bite in the arms. She was bruised in the nose.
The father told how he noticed that when his daughter was in bed that her hair was 'sweaty'.
He said:
I put my hand on her and she was cold. She had to go to hospital, she had taken an overdose of paracetamol, she is okay now. I am afraid that he will come back again, she is in love. She went to Kilkenny on Valentine's night. She had a friend next door in another bedroom, she knew that he was giving her a tough time, she arranged for a taxi to bring her home.
No longer attends school
The court heard that his daughter completed her Junior Cert and no longer attends school.
Evidence was given by her father that his daughter, wife and two other married daughters are currently staying in a hotel room. He said they are in the hotel room in another county out of fear that his daughter's boyfriend will come looking for her.
He said: "He is still looking for her. My daughter is in fear that he will cause further injury. She says that she does not want to press charges."
Judge Desmond Zaidan said that the case is 'tragic.'
He said: "I am satisfied that you as a father have a right to bring an application on her behalf."
The father added: "We did not know that she had taken a beating. She was wearing make-up, it was only when she went to hospital."
The Judge ordered Co Kildare gardaí to liase with the PSNI, as the accused has an address in Northern Ireland, and for a full psychiatric report to be provided on the 17-year-old.
A protection order was granted.
The father was told that a full hearing, with his daughter present will be heard on 9 May.
Judge Zaidan said: "Any concerns, you ring your nearest garda station."