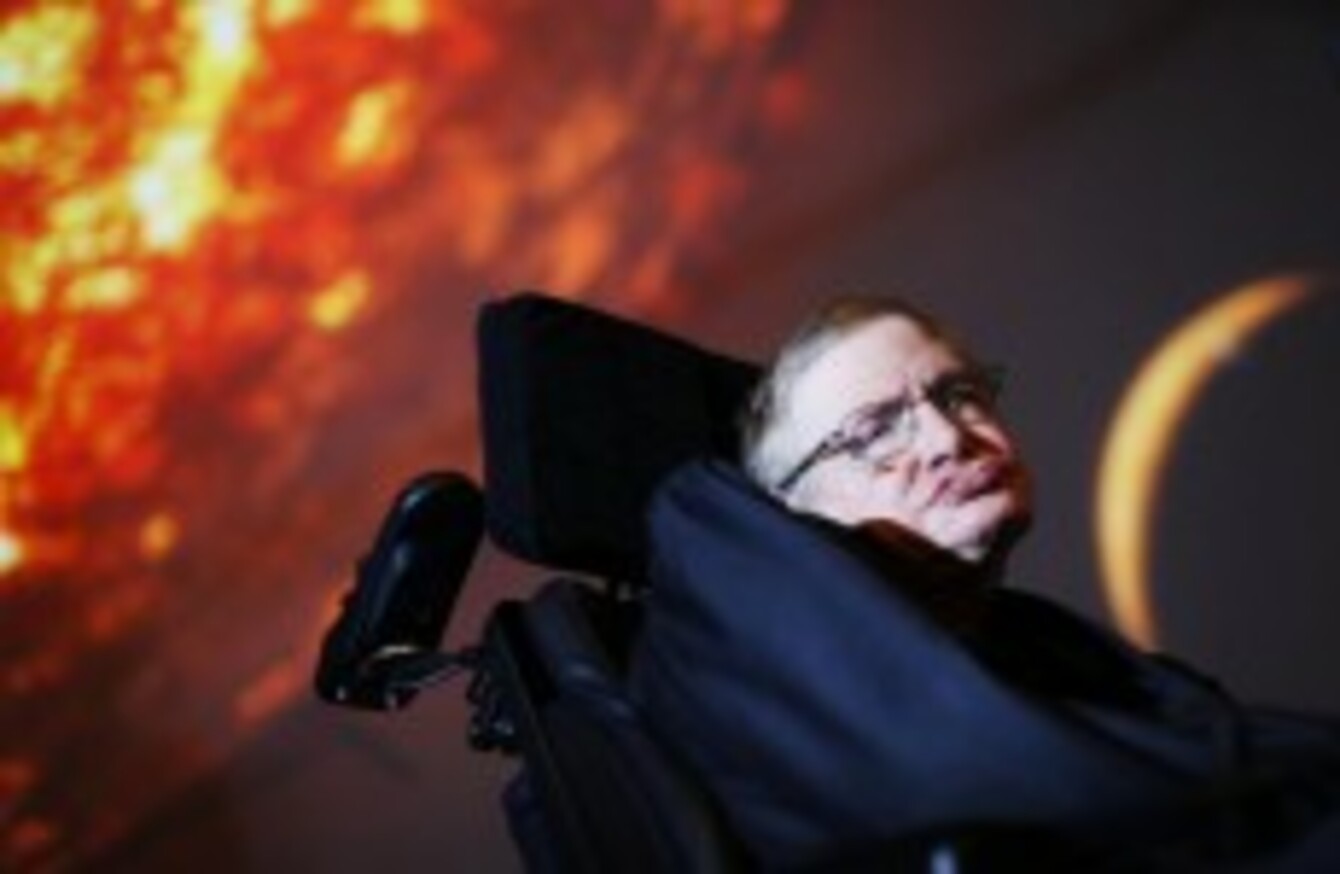 Stephen Hawking said in his new book that the universe was not created by God.
Stephen Hawking said in his new book that the universe was not created by God.
GOD DID NOT create the universe – it was an inevitable consequence of the laws of physics, according the views expressed in the new book by British physicist Stephen Hawking.
Hawking has seemingly revised his earlier views. In his landmark book A Brief History of Time, he wrote there is "no incompatibility between the existence of a creator God and the scientific understanding of the universe".
A Brief History of Time was published in 1988 and concluded that if man came to uncover the secrets existence through science then humankind could discover the true nature of god.
If we discover a complete theory, it would be the ultimate triumph of human reason — for then we should know the mind of God.
Hawking's new book, The Grand Design takes a very different departure however. It seems that the discovery of a planet orbiting another star other than the Sun in 1992 made the circumstances of life on Earth appear less remarkable.
He writes:
That makes the coincidences of our planetary conditions — the single Sun, the lucky combination of Earth-Sun distance and solar mass, far less remarkable, and far less compelling evidence that the Earth was carefully designed just to please us human beings.
He adds resolutely: "modern science leaves no room for the existence of a creator God of the Universe…If God's intention was to create man, those other universes would be fully redundant".
#Open journalism No news is bad news Support The Journal

Your contributions will help us continue to deliver the stories that are important to you

Support us now
Hawking criticises the "theory of everything", saying one framework cannot be capable of explaining everything.