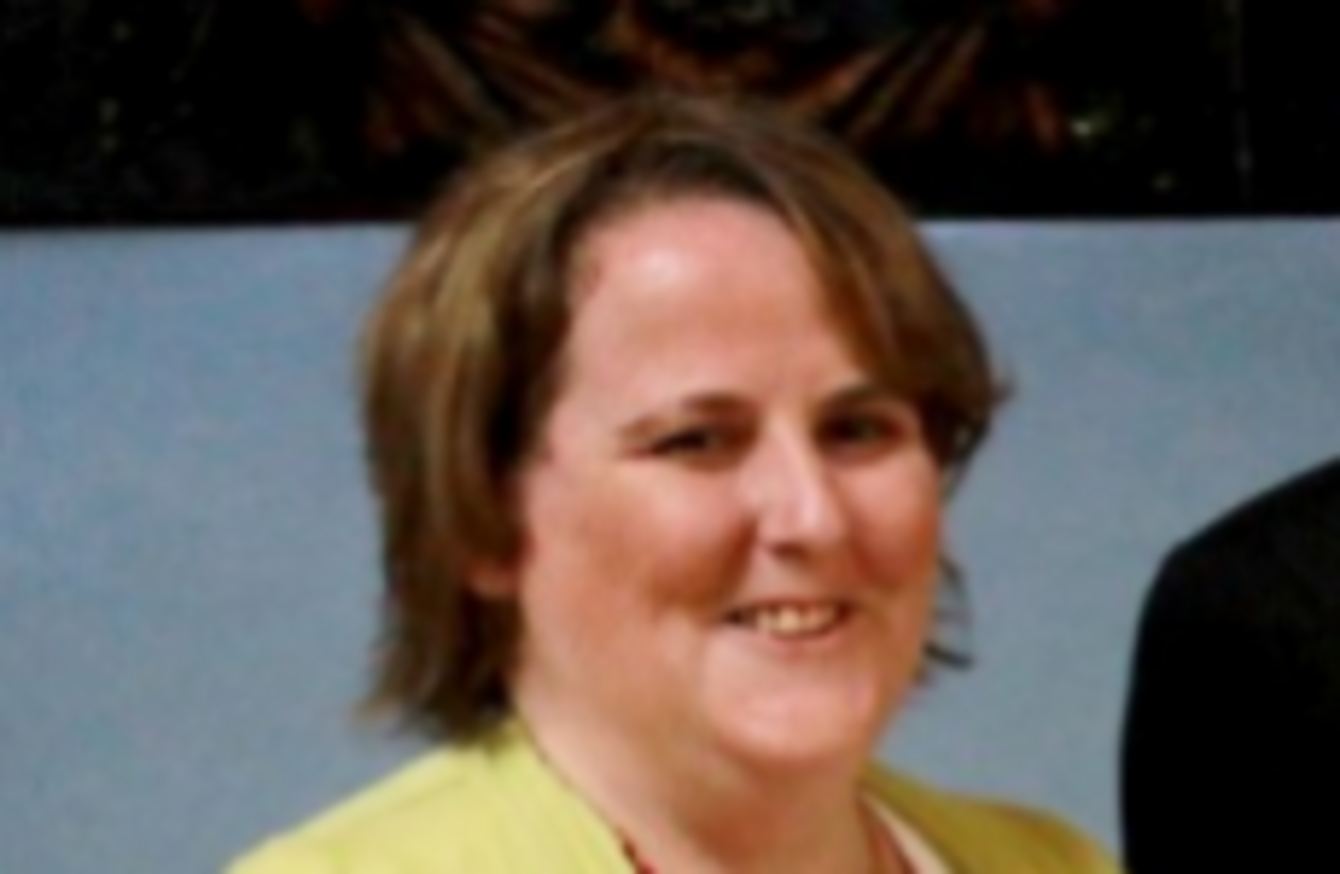 Image: Garda Press Office
Image: Garda Press Office
A CENTRAL CRIMINAL Court jury has seen CCTV footage apparently showing Graham Dwyer with Elaine O'Hara outside her home the month before the architect is alleged to have murdered her.
The footage from her apartment block at Belarmine Plaza, Stepaside, in Dublin was shown to the jury on the ninth day of the 42-year-old's trial.
A still from the footage, allegedly showing Mr Dwyer carrying a backpack, was shown alongside a photograph of a bag pulled out of a lake during searches as part of the investigation into her death.
Mr Dwyer is charged with Ms O'Hara's murder in the Dublin Mountains at Killakee, Rathfarnham on 22 August 2012, hours after she was discharged from hospital, where she was a psychiatric patient.
The Cork-born father of two of Kerrymount Close, Foxrock, Dublin has pleaded not guilty to murdering the 36-year-old childcare worker on that date.
The trial has heard that her skeletal remains were discovered at Killakee on Friday, 13 September 2013. The jury heard that glasses found in a Wicklow lake a few weeks later matched her prescription and frames, and that keys to her home and car were also found in the lake.
CCTV footage
Detective Sergeant Kevin Duggan testified yesterday that he obtained footage from Belarmine Plaza, which covered 18 January 2012 to 26 August that year.
He said that he and a large team divided the footage into hour-long segments and logged each hour into eight logbooks.
He also explained that he met the accused on 18 October and was therefore in a position to say where and when he saw him on the footage.
The jury was then shown a montage of the footage with the detective sergeant pointing out the people it captured.
It began with footage from 9.19am on 21 January, which showed Ms O'Hara leaving the complex. A clip from the same day at 2.17pm was then played.
"It shows the accused, Graham Dwyer, entering Belarmine Plaza," suggested Seán Guerin SC, prosecuting. "That's correct," replied the detective.
He confirmed that he was then seen going into the lift, before leaving the building 10 minutes later. Ms O'Hara was seen entering the building at 4.58pm.
A clip from 6 April was played, which D Sgt Duggan said showed Mr Dwyer entering the building and lift at 5.46pm. He agreed with Mr Guerin that Mr Dwyer was seen coming down the stairs a minute later and leaving.
The jury also saw footage from 23 June.
"At 18.54 hours, Elaine O'Hara enters the complex," said the witness. "At 19.04 hours, Graham Dwyer enters the complex," he continued. He confirmed that each had taken the lift and that Mr Dwyer had left the complex at 8.18pm.
The next date shown was 26 June.
The witness confirmed that Ms O'Hara had entered the building at 5.18pm and had gone over to the post boxes. He confirmed that, 18 minutes later, 'Graham Dwyer enters the complex' and left just under an hour later.
The jury next saw footage from 5.02pm on 9 July.
"Graham Dwyer enters the complex, accompanied by Elaine O'Hara," testified D Sgt Duggan, confirming that they then took the lift. "At 17.40 hours, Graham Dwyer leaves the complex," he added.
D Sgt Duggan then pointed to footage from the evening of 11 July, which he said showed Mr Dwyer entering the building and leaving three quarters of an hour later.
He said that footage from the following evening showed Mr Dwyer again enter the complex.
"He appears to have a phone in his hand," he said. "He appears to put that phone away, appears to take a second phone out of his jacket pocket, enters the lift."
The detective agreed with Mr Guerin that he came out of the lift three minutes later and went over to the post boxes before leaving.
He said that Ms O'Hara arrived three quarters of an hour later and went to the letter box.
"She takes something from the letter box, appears to have a mobile phone in her hand," he said, agreeing that this phone lit up while she was waiting for the lift.
He said that footage from the evening of 13 August showed Mr Dwyer arriving at 8.02pm.
"Ten minutes later… Graham Dwyer leaves. He's carrying a backpack," he testified.
Mr Guerin asked the officer playing the footage to pause it and requested that Trial Exhibit 58 be shown. A photograph of a backpack was then displayed on the screens.
"It's the rucksack from the reservoir," said Mr Guerin, referring to a bag recovered from Vartry Lake in Roundwood following the discovery of Ms O'Hara's keys there.
A photograph of this exhibit was then shown alongside the still that he said showed Mr Dwyer with a backpack on his back.
#Open journalism No news is bad news Support The Journal

Your contributions will help us continue to deliver the stories that are important to you

Support us now
The next clip shown was from two evenings later.
"The time is 19:00 hours. Graham Dwyer enters, carrying backpack," explained the detective. "19:36, same date, Elaine O'Hara enters… At 20:02, Graham Dwyer leaves, carrying backpack."
Mr Guerin again asked for the footage to be paused and for Trial Exhibit 58 to be shown on screen. The picture of the reservoir rucksack was again shown side by side with the stilled footage.
D Sgt Duggan confirmed to Mr Guerin that he had viewed the remainder of the footage from that date to 26 August of that year. Mr Guerin asked him if he had seen the backpack coming back into the building in that time.
"I did not," replied the detective.
The arrest
The trial had earlier heard details of the architect's arrest and the searches of his home and office on 17 October 2013.
The jury heard that Detective Sergeant Peter Woods arrested the accused when he answered his front door shortly after 7am that day.
Gardaí had gone to both the front and back doors and then began searching the house, where they met members of Mr Dwyer's family. An Audi and Land Rover were seized from the driveway for technical examination.
Another team of Gardaí went to Mr Dwyer's workplace on Lower Baggot Street. There they seized a number of computers and similar equipment. They also seized a certificate of membership for Roundwood Golden Eagles from Mr Dwyer's work station.
Under cross examination by Remy Farrell SC, defending, Sergeant Brian O'Keefe confirmed that a large number of photographs had been taken at his client's house, including of hard drives and a USB laid out on the bed, and of screws and cable ties in the shed.
He agreed that a bull clip photographed was something he considered relevant because some such paper clips had been discovered at another site on Killakee.
The jury had already heard that bull clips had been found at a site near the scene where Ms O'Hara's remains were discovered.
Seized with the bull clips were two hacksaw blades, wires, insulation tape, waterproof trousers, cycling clothes, orange twine, a black and red strap from a tree, a fishing line, cable ties with screws inserted into the plastic and harness-type equipment.
The trial continues before Mr Justice Tony Hunt and a jury of five women and seven men.