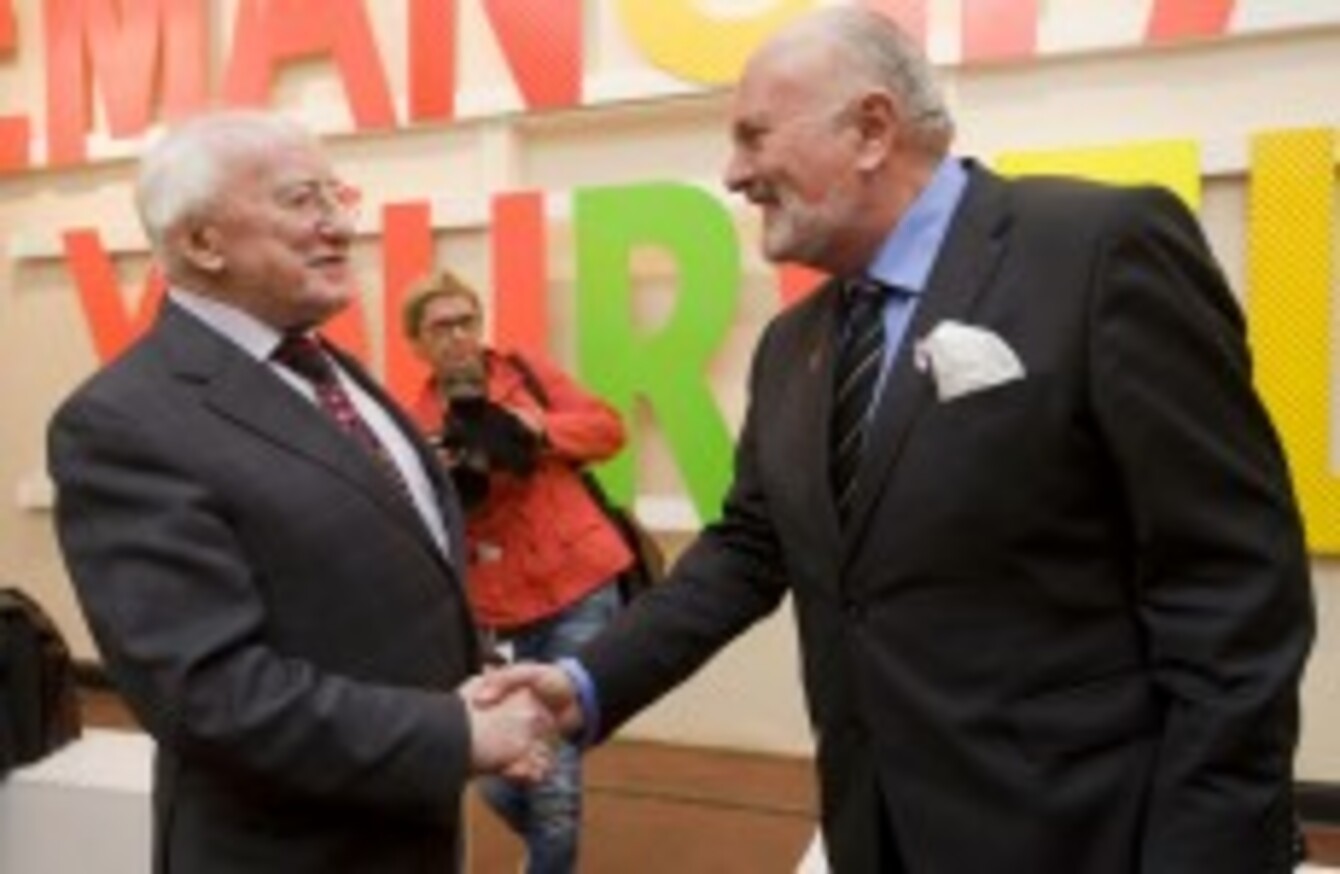 Michael D Higgins and David Norris insist there is "no spat" between them over Norris's voting record on the Bank Guarantee Bill in 2008
Image: Laura Hutton/Photocall Ireland
Michael D Higgins and David Norris insist there is "no spat" between them over Norris's voting record on the Bank Guarantee Bill in 2008
Image: Laura Hutton/Photocall Ireland
Updated 16.08
A STATEMENT RELEASED by the Presidential campaign of Michael D Higgins last night which claimed that David Norris had been "economical with the truth" on his record of voting against the bank guarantee was released "in error".
A spokesperson for the Higgins campaign told TheJournal.ie this afternoon that Michael D had not seen or approved the statement and that its release was accidental. The spokesperson said:
He (Higgins) didn't see the statement and he wouldn't have approved it if he had. It was a mistake and I have to put my hands up about that.
The statement had said that David Norris had been "economical with the truth" when he spoke on the TG4 Presidential debate on Tuesday evening and on RTE Radio1′s Morning Ireland yesterday in relation to how he voted on the controversial Bank Guarantee Scheme in 2008.
The statement had said that the official Seanad register showed that Norris had not in fact voted against the original legislation allowing the scheme to be introduced on October 1, 2008, when it was first introduced in the Seanad.
An examination of the Seanad records from that day show that Norris had spoken in the Seanad that morning – expressing hopes that if there was a bank guarantee, that attention would also be paid to the plight of those facing house repossessions.
The official Seanad transcript also contains no oral contributions from Norris to any of the discussions on the Bill itself , which began on Wednesday afternoon and continued with only minor breaks until Thursday morning. However, the Higgins camp said that they accepted that he had not had time to make contributions then.
While Norris was absent on the committee stage vote that day (in protest, according to a Norris campaign spokesperson today), he is shown to have voted against giving effect to details of the Bill three weeks later.
Both Michael D Higgins and David Norris, speaking at an event in Maynooth today, insisted that there was no misunderstanding between them on the Bank Guarantee voting record of Norris. A Higgins spokesperson said:
They said that there is no spat between them over this.
- Additional reporting by Susan Daly