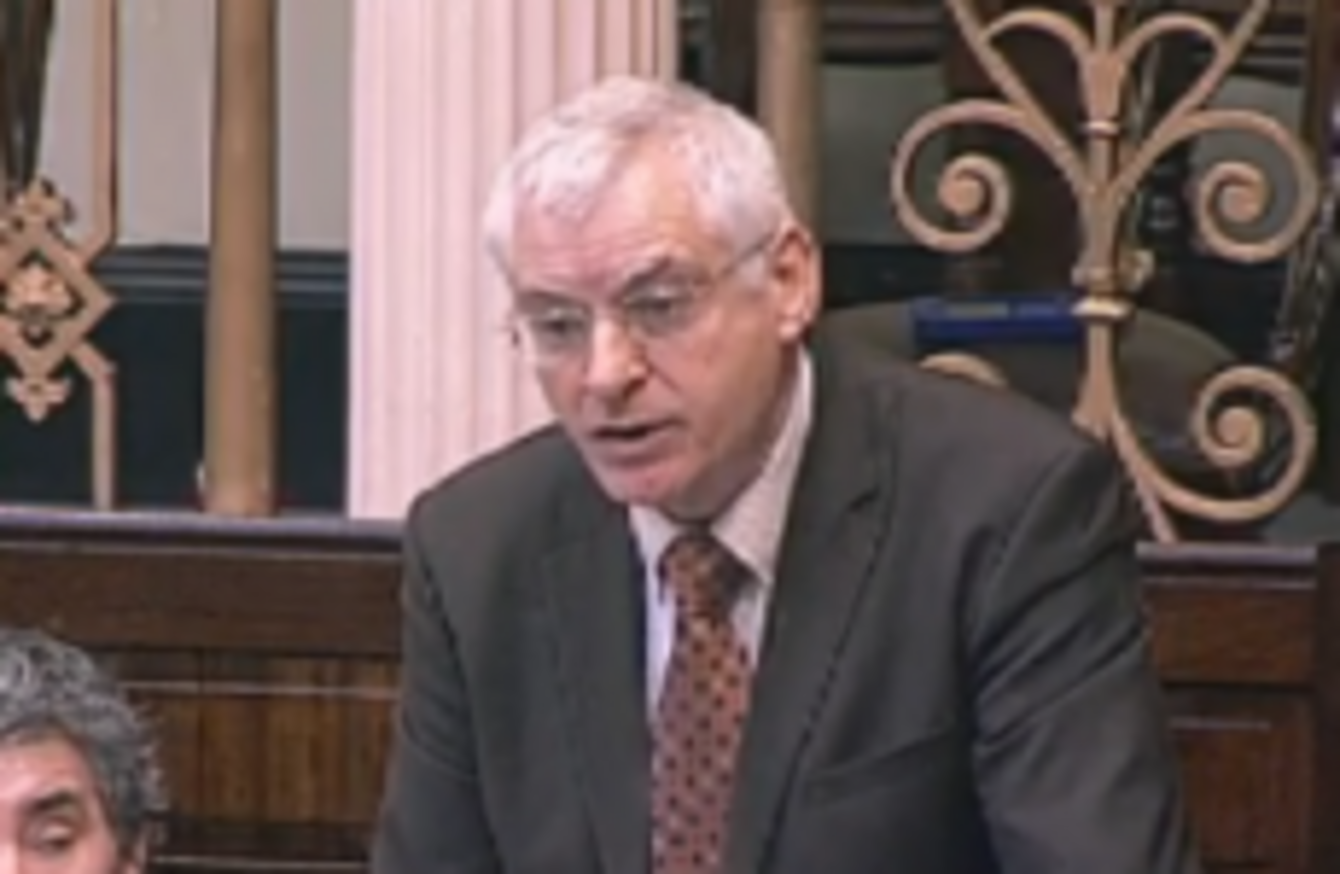 THE SOCIALIST PARTY'S Joe Higgins has encouraged the public to boycott the government's planned €100 household charge – saying the government could not "coerce" over 1.5 million households.
Speaking in the Dáil this morning, Higgins said the charge – which will require households to register with their local authority before March next year – was an opportunity for the public to "have their own referendum on these ruinous austerity policies".
"We will arrive at the end of March with the vast bulk of the 1.6 million householders having boycotted this registration," Higgins predicted, saying the boycott could "break this unjust tax".
Taoiseach Kenda Kenny defended the charge, which is required under the EU-IMF programme, by saying the charge was the equivalent of €2 per week and that the government had made many exemptions for people receiving rent supplement or other benefits.
Two opposition TDs yesterday said they were prepared to break the law and neither register for, nor pay, the €100 charge.
Speaking in last night's Dáil debates on legislation formally introducing the charge, the Socialist Party's Clare Daly and independent TD Thomas Pring both said they would not pay the charge.
Daly, a TD for Dublin North, said the government's plans for the charge – which is required under the terms and conditions of the EU-IMF deal – were "reprehensible".
She also feared that the charge could be raised by up to €1,000 in the next "two to three years", the Irish Times quotes her as saying.
Daly encouraged the public simply not to register for the charge, telling environment minister Phil Hogan: "You can't bring everyone to court."
Pringle, meanwhile, told the Dáil that he would also not register for the charge – saying it was a measure "too far" for struggling households.
He added that he would support those who refused to register with the local authority.
Debates on the Bill will continue in the Dáil today.