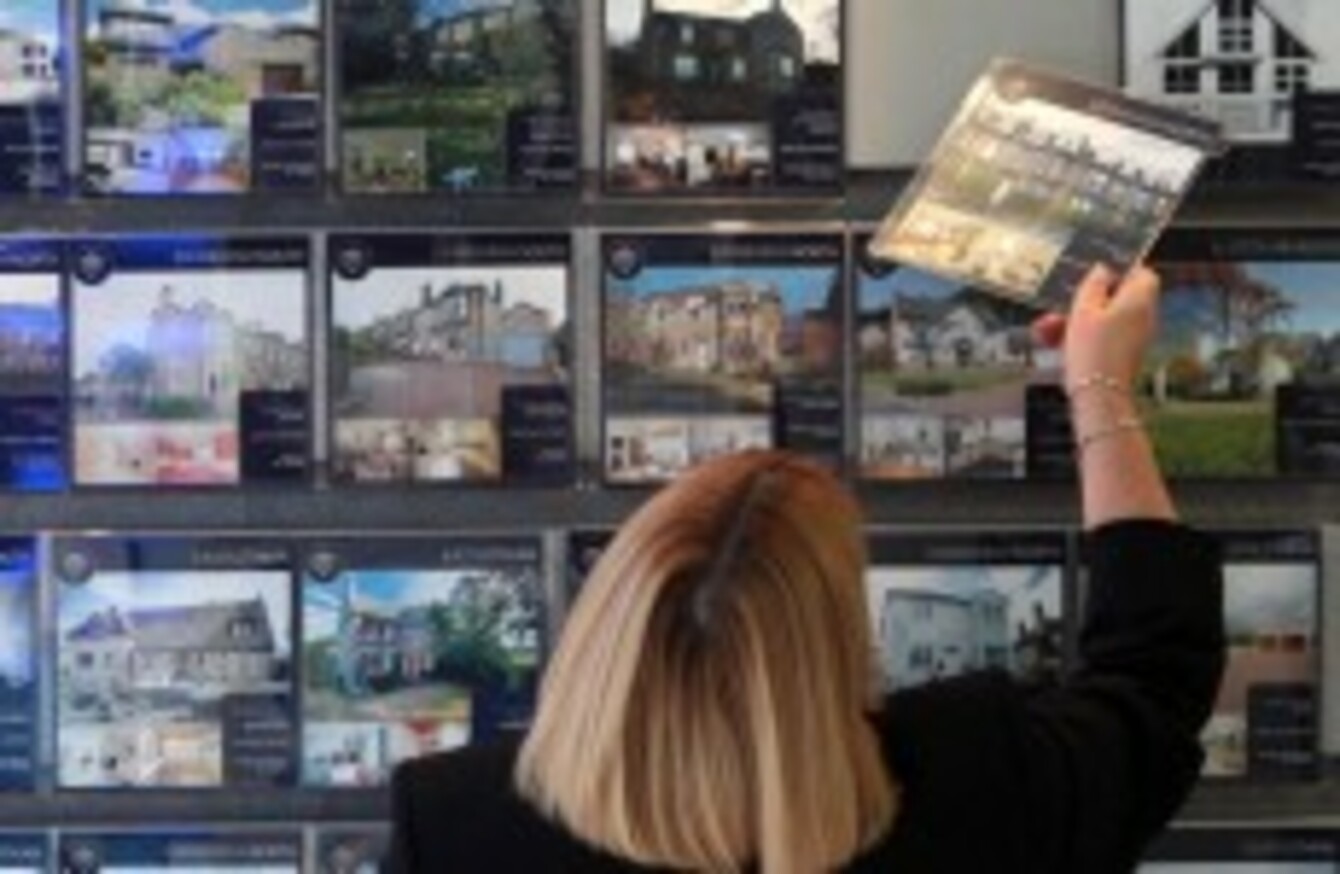 Image: David Cheskin/PA Wire/Press Association Images
Image: David Cheskin/PA Wire/Press Association Images
THERE'S BEEN A drop of 4 per cent in the average price of a house in Dublin, and around the country, in the first quarter of the year.
There has now been a 12.5 per cent drop in the price of a second hand house in Dublin in the 12 months to the end of March, and a drop of 13.2 per cent nationally for the same time period. These latest results from estate agent Sherry FitzGerald indicate that prices are now back at levels reached in the second quarter of 2002.
Dublin house prices peaked in 2006, but the cost of buying a property has plummeted by 55.8 per cent since then, while the national picture shows a drop of 51.1 per cent.
Marian Finnegan, Chief Economist with Sherry FitzGerald says the results are "a reflection of the negative consumer sentiment, concerns surrounding the wider economy and the interest rate cycle".
The report also found that first time buyers remain the most active consumers in the market, accounting for 45 per cent of the properties traded in the first quarter of 2011.