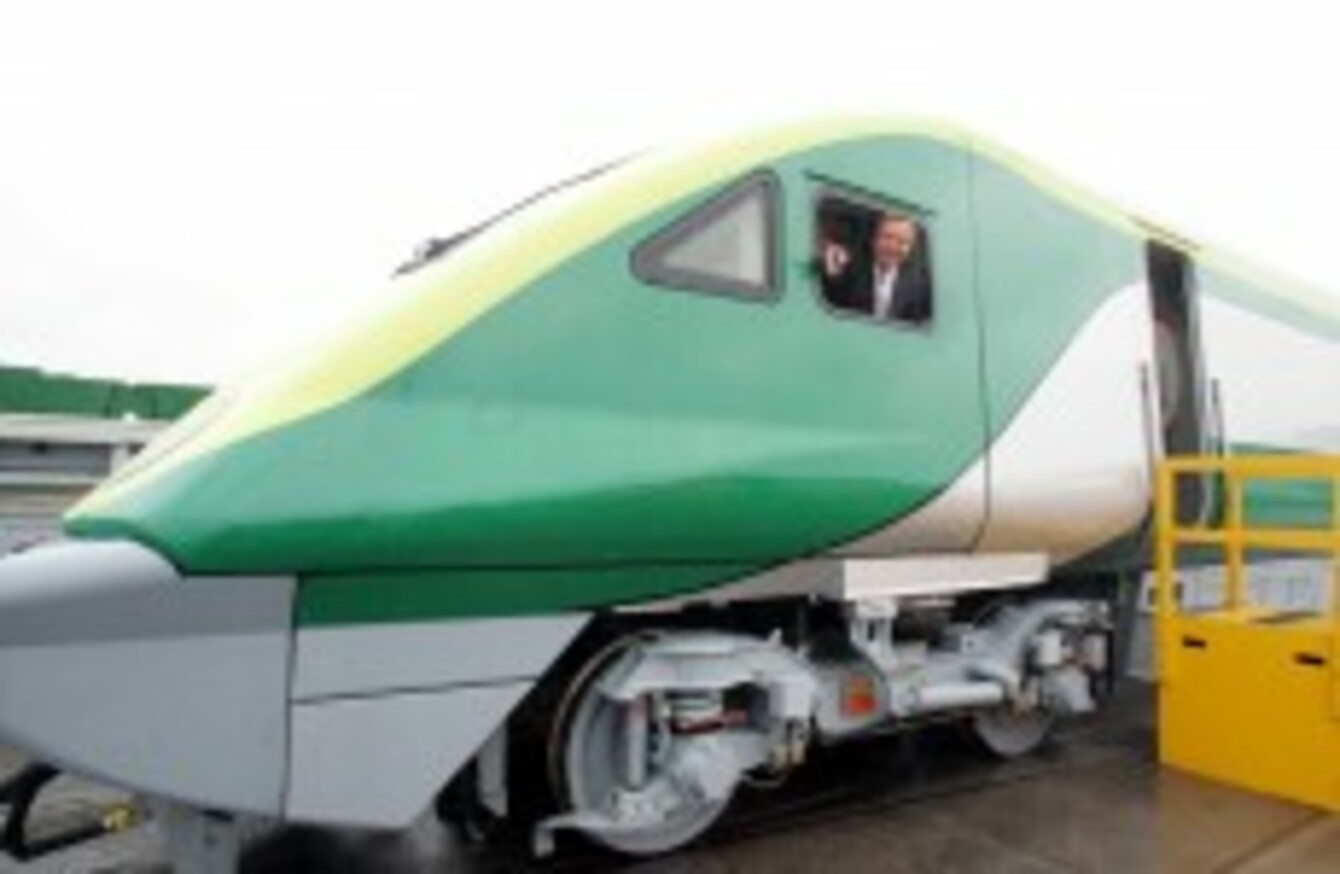 Image: Photocall Ireland
Image: Photocall Ireland
WORKERS AT IARNRÓD Éireann could face cuts to their wages from 1 March.
Following talks between unions and management at the Labour Relations Commission (LRC), which concluded last Thursday, recommendations were made that employees should accept a cut in their salaries of between 1.7 per cent and 6 per cent.
Speaking on RTE's Morning Ireland today, Dermot O'Leary of the the National Bus and Rail Union said while unions are not in the business of "recommending pay cuts" to its workers they said they were "willing to accept the recommendations of the LRC", stating:
We thought were the least impactful measures for our members.
Cuts
Under the new measures, two thirds of workers that earn under €56,000 per year could be facing pay cuts of just under 2 per cent a year on their basic pay, but this will not permanent, said the union.
Cuts to gross pay would run for a 28-month period initially from the beginning of March and would then be reduced by half for a further 8 months.
This is if members choose to accept the proposed measures. If they do not, O'Leary said the LRC could be available to the unions again.
When asked if there were any guarantees that these pay cuts are only temporary, O'Leary said that there are guarantees built in to the plan and there are review periods of 19 and 27 months.
He said that that there was talk of "green shoots" and an "economic upturn" so revenues and state subsidies could increase within those periods which might change circumstances for the company, but he added that the agreement states that there is to be now upward movements in any cuts.
Transport Minister Leo Varadkar previously made comments that a strike was "inevitable" and he would see it happening before March, however this was disputed by the unions, who said his comments were "unhelpful".