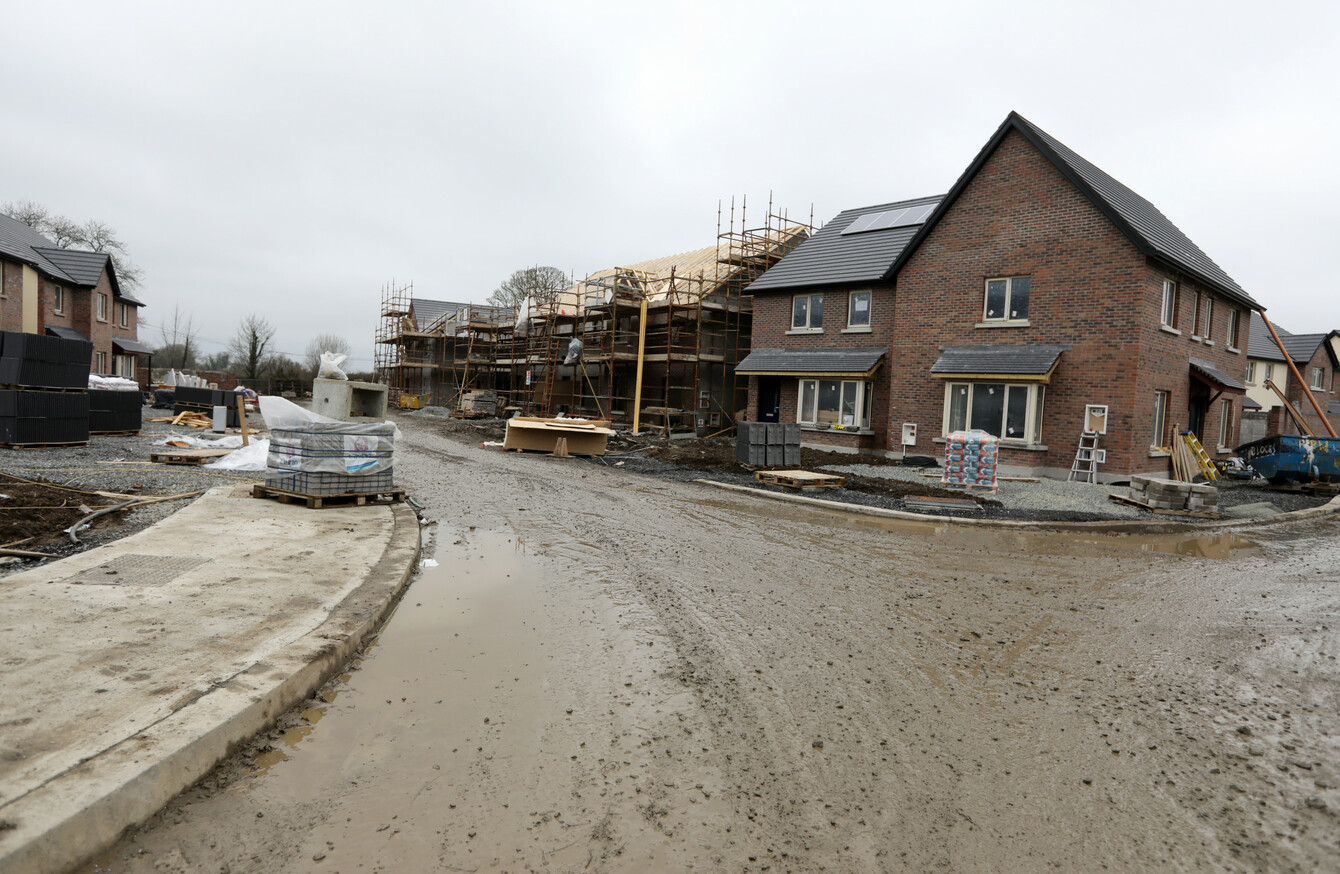 Image: Eamonn Farrell
Image: Eamonn Farrell
ALMOST 40% OF social housing developed in Ireland last year was provided by non-governmental housing bodies, a new report has shown. 
An annual activity report from the Irish Council for Social Housing (ICSH) showed 3,219 social homes were provided by approved housing bodies (AHB) resulting in 4,000 less households on social housing waiting lists. 
Some 54% of those homes were new builds, while 33% were acquisitions and 13% were properties which were leased to accommodate those needing social housing. 
It brings the total number of homes developed by AHBs to 6,697 since 2016
However, Donal McManus, chief executive of the ICSH said there was an urgency behind making the National land Development Agency operational to acquire lands which can be used to develop more homes. 
Legislation for the agency, which was initiated in September 2018, has not yet been published.
"The agency will have a commercial remit like NAMA, so it is really important that the legislation is open to public scrutiny as soon as possible.
"We're also calling for the LDA to ring-fence at least 30% of housing on state lands for social housing and 20% for affordable housing, so both local authorities and housing associations can deliver at the scale required."
A report from Social Justice Ireland has previously shown 45% of local authorities failed to meet build targets set out under the rebuilding Ireland.
That report also recommended utilising lands owned by local authorities in order to achieve targets, while also calling for the ring-fencing of "receipts from housing and land sales for the provision of increased social and affordable housing". 
McManus said the AHBs which have been set building targets by the Department of Housing, Planning and Local Government were on-track to exceed targeted delivery numbers. 
"Figures reflect the dedication of our member organisations in responding to housing need across Ireland," he said. 
"Rebuilding Ireland's 2018 construction and acquisition target for our sector was 2,460 and we exceeded this by delivering 2,805. 
"We've delivered 6,700 homes since Rebuilding Ireland was launched and we expect to reach our 2021 target of 15,000 social homes.
"Our current pipeline is almost 5,000 homes, but we need to ensure that any obstacle to delivering on this is removed," he added.