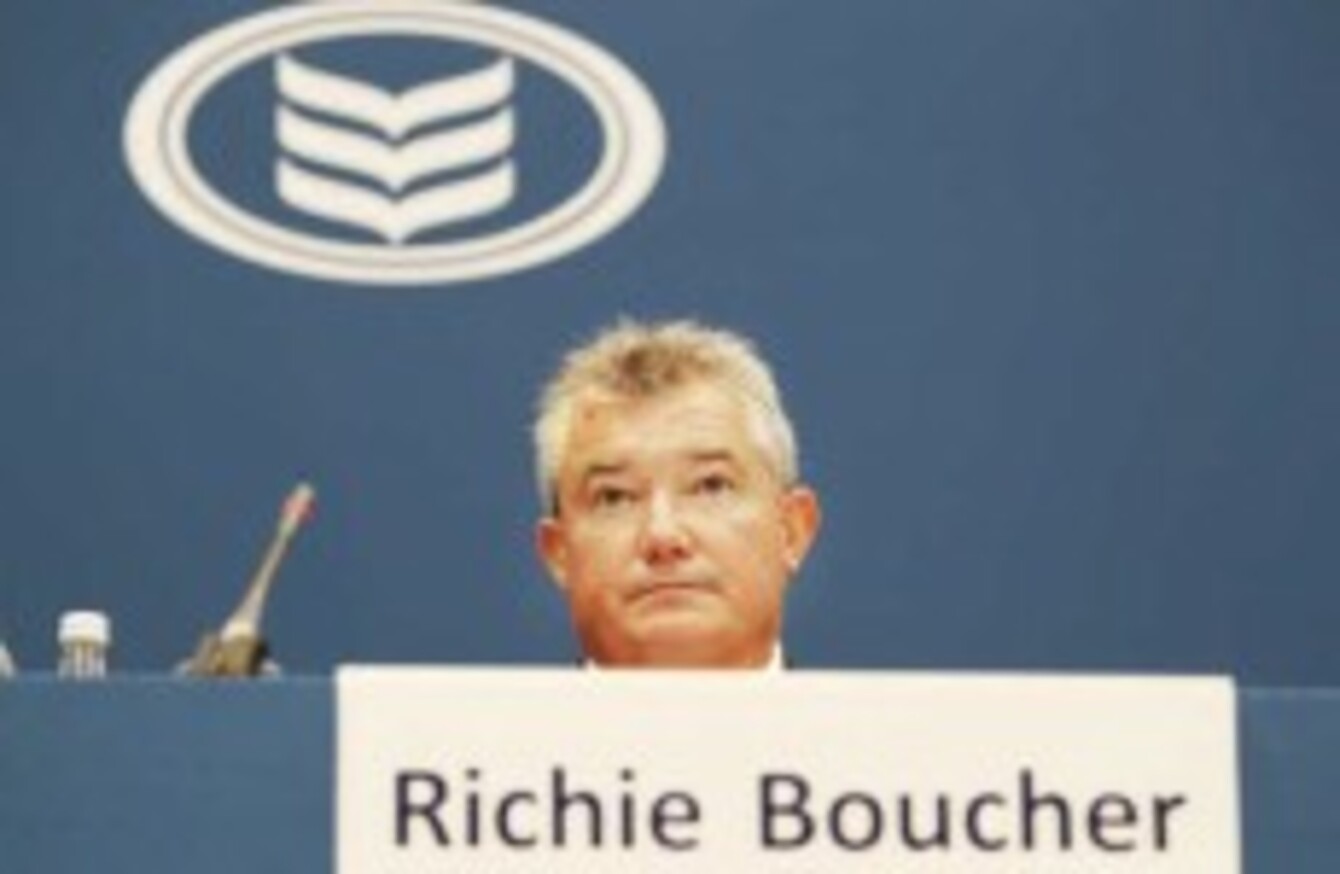 BOI CEO Richie Boucher
Image: [File photo] Photocall Ireland
BOI CEO Richie Boucher
Image: [File photo] Photocall Ireland
BANK OF IRELAND is raising it's standard variable mortgage rate by half a per cent from next month.
The move comes after the European Central Bank raised interest rates by the same amount in recent months.
Reuters reports that Bank of Ireland is also increasing the purchase interest rate on personal credit cards by half a percentage point. The rate for personal variable loans will go up by a quarter of a per cent.
The mortgage rate hike will add around a hundred euro a month onto payments by someone with a mortgage of €300,000, according to the Irish Times.
This week the bank reported underlying losses of €723 million for the first half of the year, narrowing from the €1.3 billion recorded in the first six months of 2010.
Bank of Ireland said it had no choice but to raise interest rates, due to higher funding costs and the ECB rate hikes.