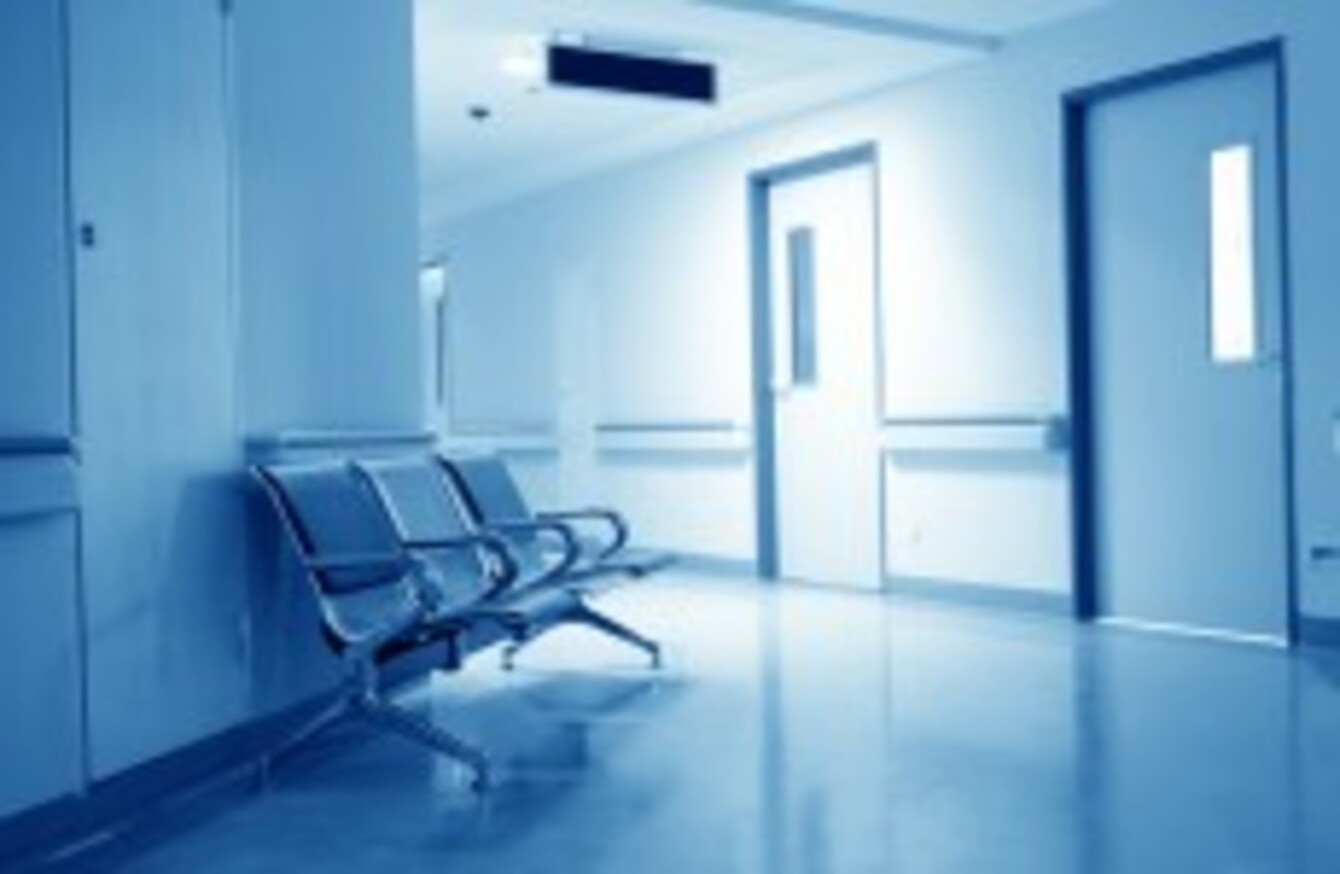 Image: Shutterstock
Image: Shutterstock
THERE WERE 13 children involuntary admitted to mental health units last year.
Six of these admissions were to adult units and eight admissions were to child units.
A total of 13 children were the subject of a Section 25 Order in 2013 as one child was admitted on two separate occasions under two separate Orders.
Five of the 13 children were aged 15 or younger, four were 16 years old and four were 17 years of age.
Involuntary admissions of children have decreased from 21 in 2011 to 14 in 2013.
Adults
According to figures from the Mental Health Commissions annual report, there was 1,591 involuntary admissions of adults to a mental health unit in 2013.
This is an increase of 17 involuntary admission orders last year in comparison to 2012.
In 2012, there were 1,574 Form 6 Admission Orders – one of the methods used in initiating the detention of a patient.
Under the Mental Health Act 2001, an involuntary patient is defined as a person who has been "involuntarily admitted to an approved centre pursuant to an application under… and detained there on the grounds that he or she is suffering from a mental disorder".
Under the law, an involuntary patient who is admitted against their will has a right to appeal their detention through a mental health tribunal.
Voluntary
There is another class of patient, known as a voluntary patient.
This is not necessarily a person who has admitted themselves to a mental health unit of their own accord.
The definition of a voluntary patient under the act means "a person receiving care and treatment in an approved centre who is not the subject of an admission order (Form 6) or a renewal order". Any patient who has not been subject to a Form 6 admission order or an involuntary detention is classed a voluntary patient.
While the numbers of involuntary admissions have risen since 2012, the re-grading of patients has fallen.
Under Section 24 of the Mental Health Act 2001, using a Form 13 Certificate, there is a provision to re-grade a voluntary patient to involuntary status.
In 2012, there were 567 regrades of patients from voluntary to involuntary, while in 2013, there were 541.
#Open journalism No news is bad news Support The Journal

Your contributions will help us continue to deliver the stories that are important to you

Support us now
Figures show that people aged between 35-44 were subject to the most involuntary admission orders, at 340.
The same age bracket were also received the highest number of regrades at 129. More men were subject involuntary admissions at 903, while women were subject to 688 involuntary admission orders.
Here is a breakdown by region of the involuntary admission numbers for last year, by HSE region and independent sector, with rates per 100,000 of total population:
There has been criticism of the labelling of patients as "voluntary" and "involuntary".
The Mental Health Reform have said previously that voluntary patients should have the right to leave, adding that a quarter of involuntary admissions are actually voluntary patients who have been regraded.
Speaking about the annual report, the Director of Mental Health Reform, Shari McDaid was critical of the lack of an effective complaints procedure, stating that users of mental health services should have access to a complaints service as it is an important aspect of the service accountability.
"The Inspector of Mental Health Services recently found that the quality of recording of complaints was poor in many inpatient units and that a significant proportion of them did not display information on how to make a complaint. The HSE needs to ensure that all mental health service users have access to its complaints procedure and that complaints are processed in accordance with good administrative practice," said Dr. McDaid.