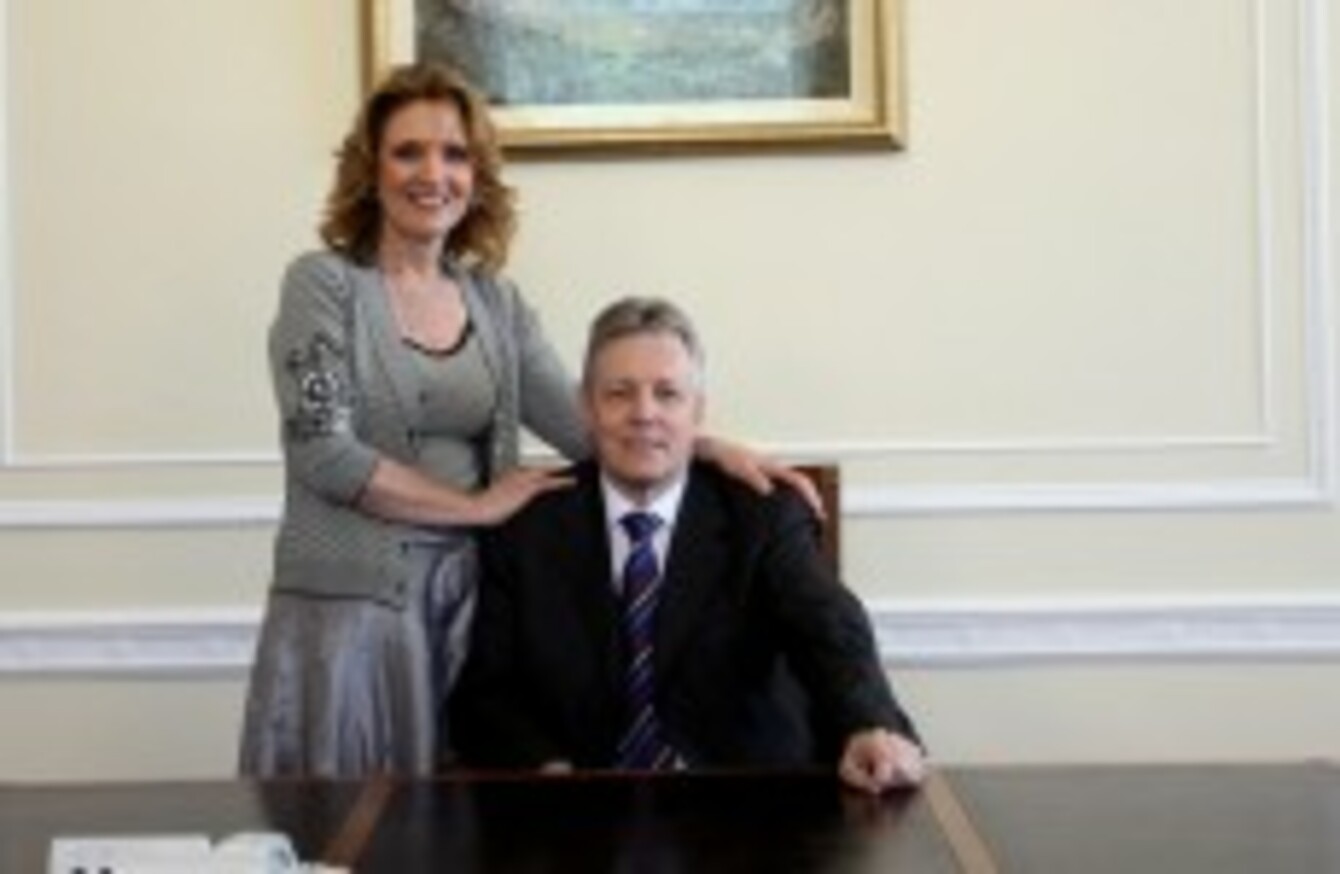 Iris and Peter Robinson
Image: AP/Press Association Images
Iris and Peter Robinson
Image: AP/Press Association Images
IRIS ROBINSON — THE former DUP politician and wife of current First Minister Peter Robinson — has been found to be in "serious breach" of the Northern Ireland Assembly's Code of Conduct.
A report by the Assembly's Committee on Standards and Privileges found she had failed to register three payments made in 2008.
Iris Robinson accepted £50,000 from two property developers that year, before passing the money on to her 19-year-old lover Kirk McCambley to help him set up a business.
McCambley later paid her back £5,000 to be used for charity.
The payments were detailed in a BBC Spotlight programme in January 2010.
According to the Committee: 
"The allegations were investigated by the Assembly Commissioner for Standards who concluded that the former MLA had seriously breached Assembly rules by failing to register her interest in three payments made in 2008.
The Committee agreed with the Commissioner's finding that this was the sole breach of the Code of Conduct that had occurred and that it was a serious breach.
Peter Robinson was exonerated by the Committee, which agreed that none of the allegations against him "could, even if established after investigation, constitute a breach of the Code of Conduct".
Speaking at Stormont this afternoon, chairman of the Committee Alastair Ross said it had been important to carry out the investigation 
"We had the argument that because she  was a former member we shouldn't have continued with the investigation. I think that would have led to more public anger
What we did was ensure that there was an independent investigation to establish the facts of the allegations that were made.
The revelations had a huge impact on Stormont when they came first came to light in 2010 — Peter Robinson delegated his responsibilities to a colleague and stepped aside from public life as his party dealt with the fallout, and the affair with McCambley led to Iris Robinson resigning as an MP and an MLA.
The North's Public Prosecution Service decided in March 2011 not to prosecute in the case.
First posted at 3.30pm.