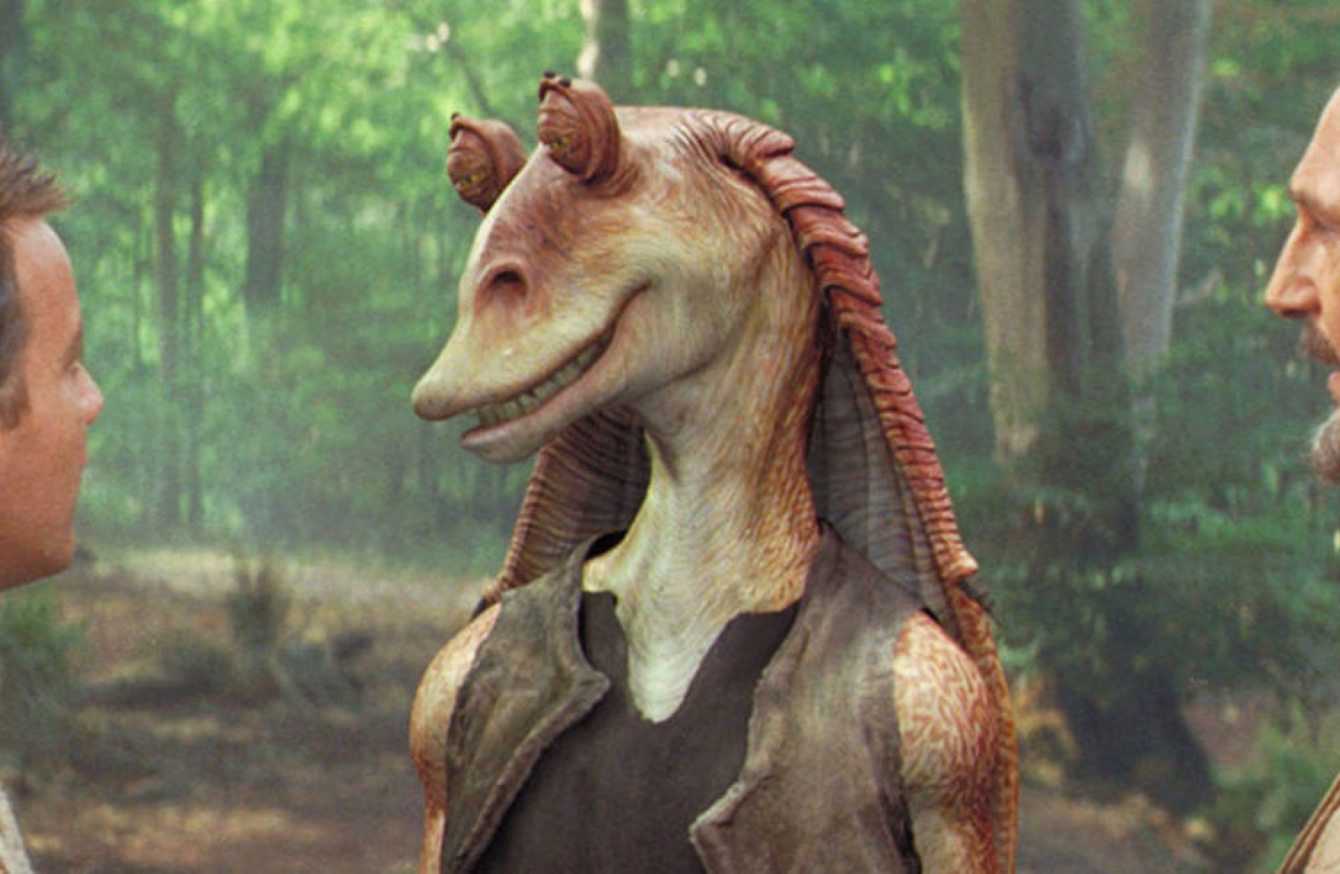 Jar Jar Binks (centre)
Image: LucasFilm
Jar Jar Binks (centre)
Image: LucasFilm
AHMED BEST, THE actor who played Jar Jar Binks in the Star Wars prequels, has said that the reaction to the films and his character led him to consider taking his own life.
Best starred as the hapless Gungan in Episode I: The Phantom Menace in 1999, but the character became a lightning rod for fans' displeasure at the films as a whole.
In a tweet last night, Best showed himself and his son on a bridge.
It read:
"20 years next year I faced a media backlash that still affects my career today. This was the place I almost ended my life. It's still hard to talk about. I survived and now this little guy is my gift for survival. Would this be a good story for my solo show? Lemme know."
Jar Jar – a computer-generated character – is roundly loathed by most fans, who accused Lucas and others of pandering to younger viewers with a comic sidekick. His role in the subsequent prequels was much diminished after the backlash.
In 2015, the film's creator George Lucas revealed that Jar Jar was inspired by Disney's Goofy.
The notoriously passionate Star Wars fanbase rounded on Best, who told Wired last year of the backlash.
"I had death threats through the internet.
I had people come to me and say, 'You destroyed my childhood.' That's difficult for a 25-year-old to hear.
"There were a lot of tears, there was a lot of pain, there was a lot of shit I had to deal with.
Everybody else went on. Everybody else worked. Everybody else was accepted by the zeitgeist.
Frank Oz, who provides the voice of Yoda in the series lent his support to Best, saying he "just will never understand the harshness of people's dislike of [Jar Jar]".
If you need to talk, contact:
Pieta House 1800 247 247 or email mary@pieta.ie (suicide, self-harm)
Samaritans 116 123 or email jo@samaritans.ie
Aware 1800 80 48 48 (depression, anxiety)
Teen-Line Ireland 1800 833 634 (for ages 13 to 19)
Childline 1800 66 66 66 (for under 18s)