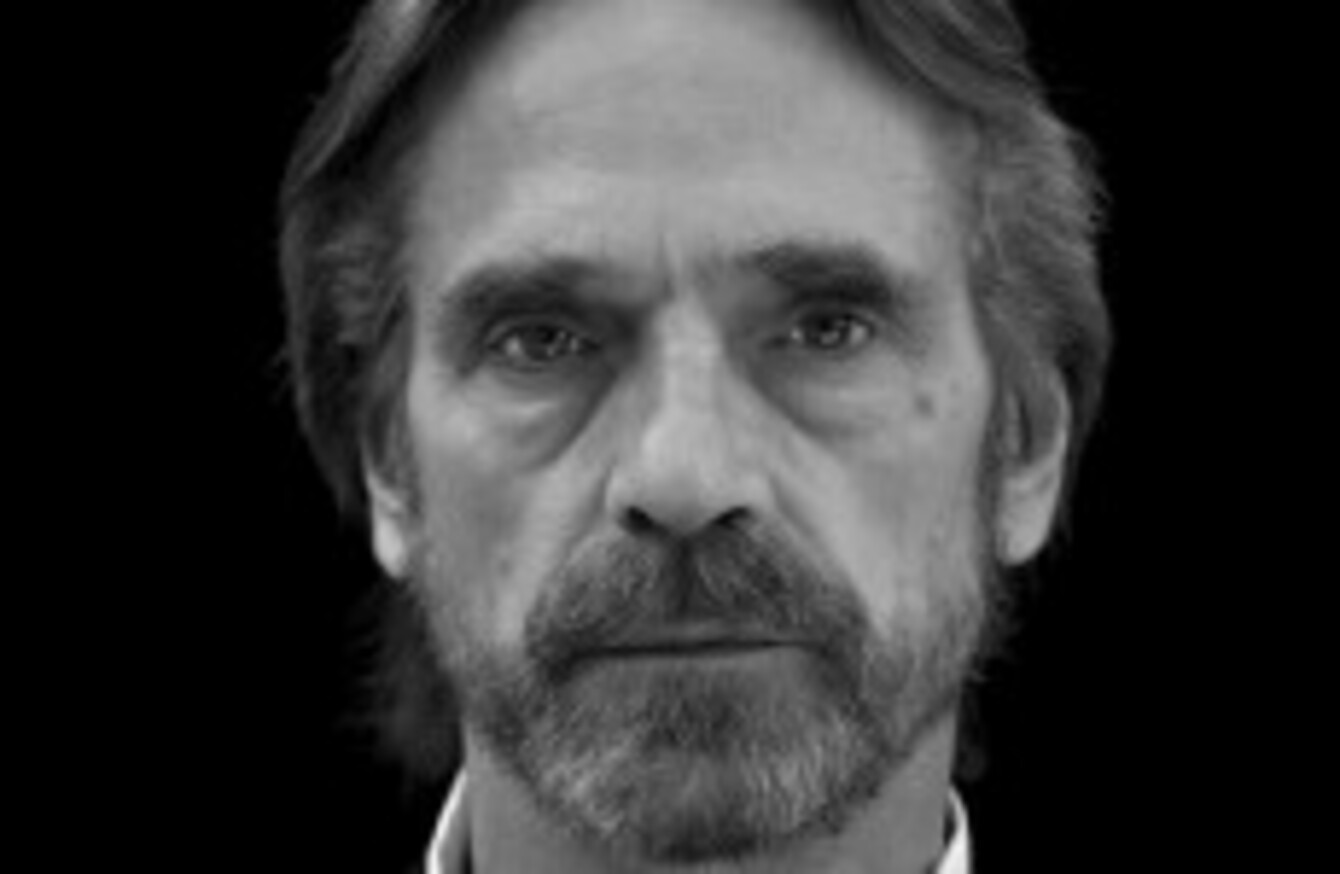 Jeremy Irons
Jeremy Irons
ACTOR JEREMY IRONS will become an honorary Corkman at the 21st Cork Person of the Year awards later this month.
Irons, who lives in Ballydehob, will be presented with the new title at the gala awards lunch on 17 January at the Rochestown Park Hotel, by last year's inaugural recipient, Lord David Puttnam.
The awards are to honour the Cork people who have contributed to their local community, with an overall winner being chosen from the Persons of the Month chosen over 2013.
The award judges are City Manager Tim Lucey and Deputy County Manager Declan Daly.
Irons will receive his Honorary Corkman award to mark his work in restoring Kilcoe Castle near Ballydehob, promoting the arts and charities over twenty years in West Cork and participating in many environmental campaigns.
The award also celebrates his award winning career, which includes an Oscar. This month he is also nominated at the Screen Actors Guild Awards in LA, for his role as Henry IV.
The founder and organiser of the awards is Manus O'Callaghan, who said as he won't be able to continue at the helm of the awards for another 21 years, "we must put together a structure to maintain this very worthwhile award scheme into the future".
O'Callaghan added: "People are inspired by people and hopefully by honouring achievement and celebrating success, others may be inspired to follow."
The nominees for Cork Person of the Year are below, plus the reasons they were nominated:
Catriona Twomey of Cork Penny Dinners
Simon Zebo, Munster and Irish rugby star
Angie Benhaffaf, inspirational mother of conjoined twins
John Michael Cahill, family historian and author
Majella Cullagh, Mary Hegarty, Cara O'Sullivan, Cork's internationally renowned sopranos
Padraig Aherne, Cope Foundation teacher
John Kelleher, Innishannon Steam & Vintage Rally fundraiser
Dr Sinead Doherty, technology development achievements
Pat Clarke, Tidy Town successes
Eoin Ryan, producer, nationwide TV successes
Rob Heffernan, world athletics champion
Rachel Allen, promoting Cork as food capital.