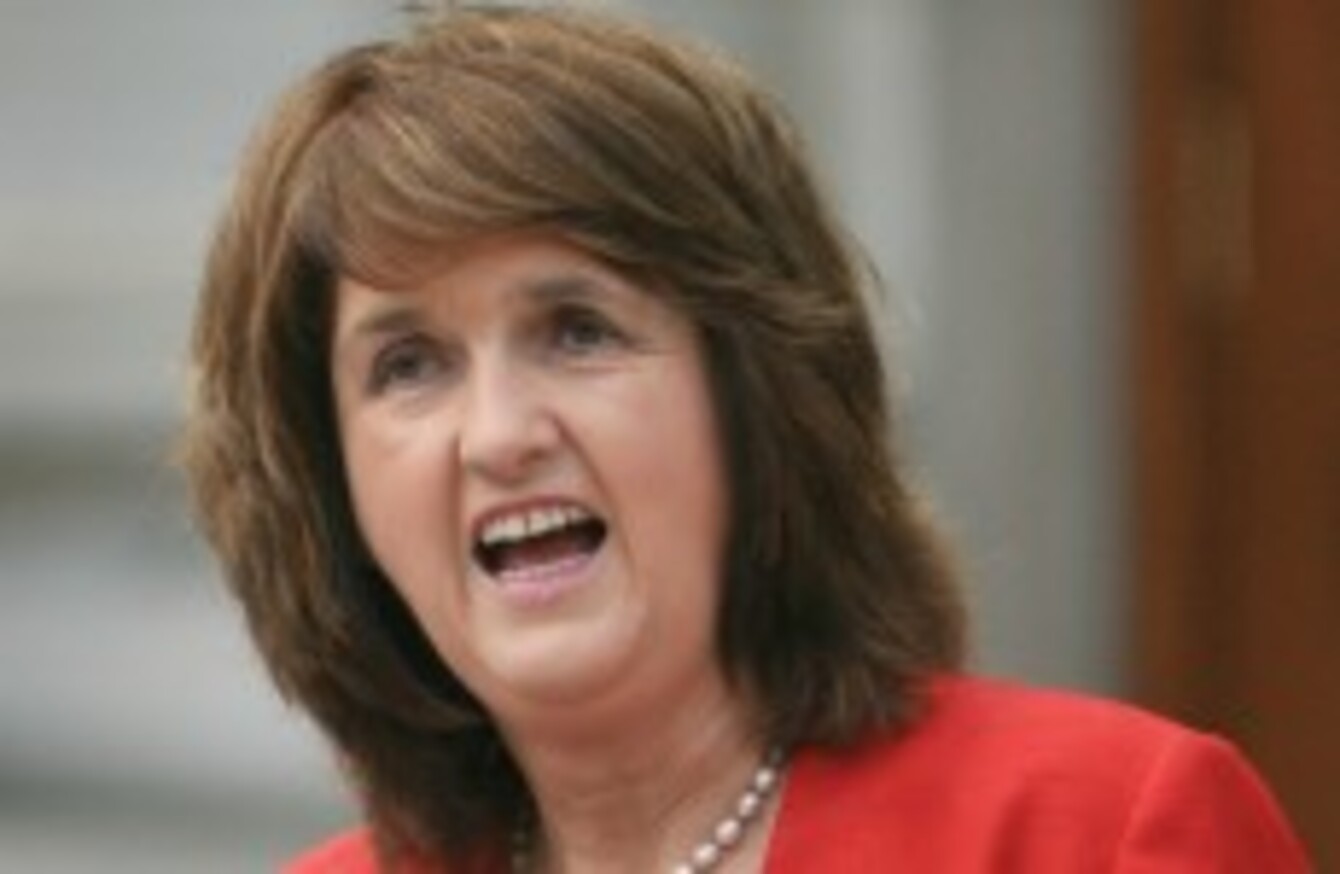 Image: Leah Farrell/Photocall Ireland
Image: Leah Farrell/Photocall Ireland
TÁNAISTE JOAN BURTON has again stressed that the Government plans to serve its full term in office, but said her party has started preparing for an election.
"'Bi Ullamh' is the motto of the Girl Guides – be ready," she told reporters this afternoon.
"It would be a very foolish politician and party leader who doesn't have that motto in relation to politics."
The Tánaiste (a former girl guide herself) was responding to a story in today's Sunday Independent on plans for an snap election to be called this autumn.
Ministers have told the paper that the Taoiseach is under pressure to "cut and run", with suggestions for the Budget to be announced in September and the Dáil dissolved as soon as it is passed.
Burton said today she expects the election to be called in Spring 2016 as planned, but said it was "far too early" to comment on plans for a voting pact between Labour and Fine Gael.
She noted that it will be held in a different environment to the United Kingdom's recent election, in which the Conservative government regained a majority and their minority coalition partner, the Liberal Democrats, were all but wiped out.
"They're facing into a series of draconian cuts. Thankfully we've left that period behind."
The grounds on which the election will be discussed would be quite different to what happened in the United Kingdom.
The Tánaiste was speaking at the annual Labour Party James Connolly Commemoration in Arbour Hill. In her speech, she said:
"James Connolly was a man of his times, a man who dominated the Labour movement a hundred years ago. I am proud to stand here in 2015 as his successor. The challenges we face and the means we employ to tackle those challenges have changed over the course of the last hundred years."