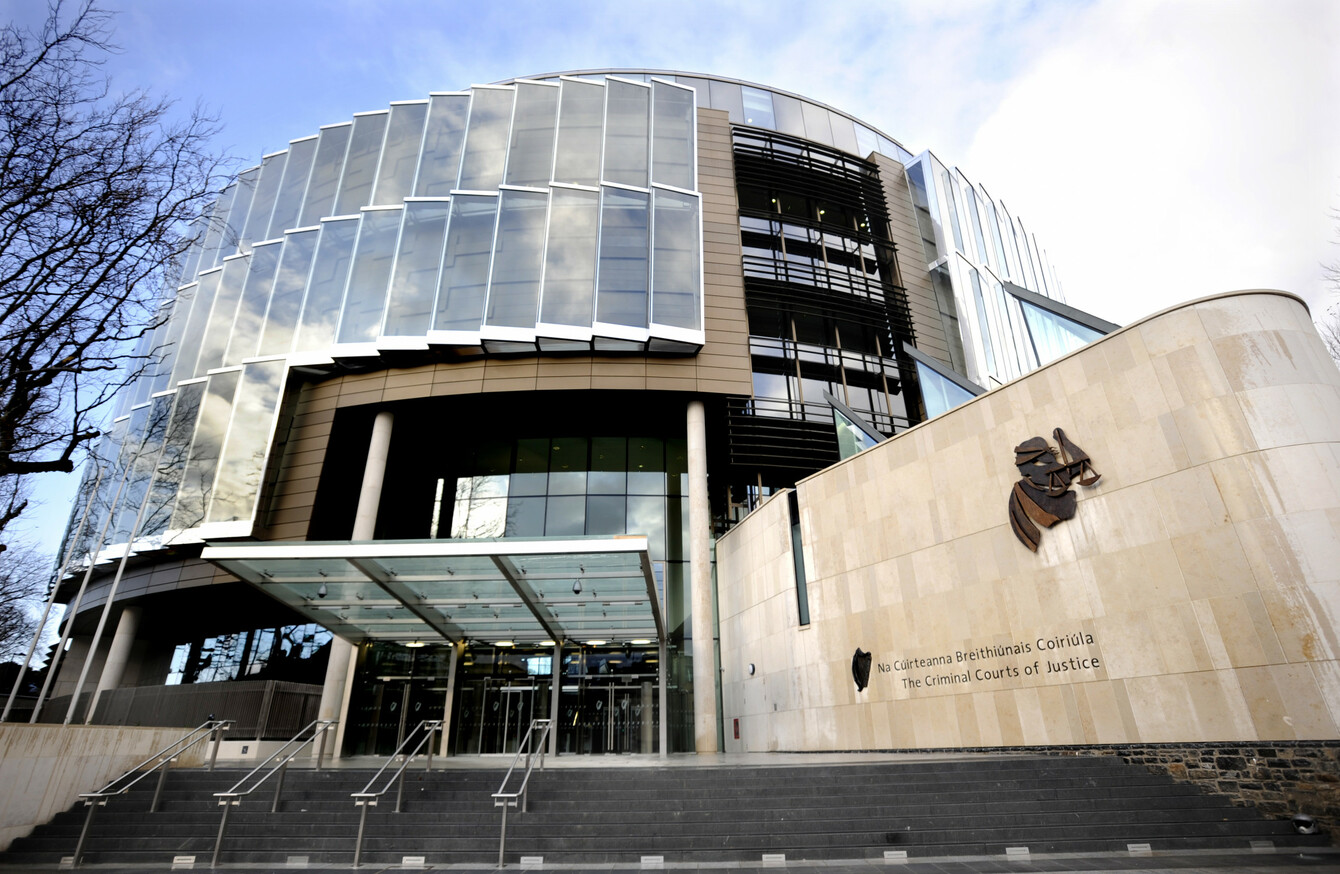 The Criminal Courts of Justice.
Image: Sasko Lazarov/RollingNews.ie
The Criminal Courts of Justice.
Image: Sasko Lazarov/RollingNews.ie
THE REMAINING DEFENDANTS facing criminal charges as a result of the 2014 Jobstown water protest may have their bail conditions changed to stop them commenting on the trials online, a judge has said.
Former Tánaiste Joan Burton and her advisor Karen O'Connell had left a graduation event at An Cosan Education Centre at Jobstown, Tallaght when a demonstration was held which delayed them for about three hours on 15 November 2014. A number of defendants face charges of violent disorder and of falsely imprisoning the two women arising out of the incident.
During a pre-trial hearing at Dublin Circuit Criminal Court today, Judge Melanie Greally told lawyers for the accused, who are all remanded on bail awaiting trial, that she wanted to protect the integrity of the upcoming trials.
She said this was for the good of everyone involved in the trial and said the court would not tolerate the publication of anything calculated to have an influence on the outcome of a trial.
She asked the lawyers to apply their minds to agree wording for a change to the bail conditions to prevent various accused from engaging in commentary regarding the trials.
Judge Greally said that during the first trial, which ended last May in acquittal of all six accused, people who were not on trial made comments on social media.
She said that towards the end of the trial an issue arose around commentary by one of the defendants.
"It was only from pre-emptive action that the trial was not derailed," she said. She said it was imperative that the upcoming trial be contested in court and not on social media.
She said it had also come to the court's attention that during the first trial, a petition was arranged with respect to the jury selection process. She said that anybody involved in a similar activity would be dealt with utmost seriousness and could be found to in contempt of court and face prosecution.
She said the court was "not prepared to tolerate the kind of actions that preceded the first trial".
Lawyers for some of the defendants said that they would oppose the linking of any bail conditions to commentary about the case. They said the court already has discrete powers to prevent contempt of court.
Judge Greally agreed to have the issues heard in full on Friday next.