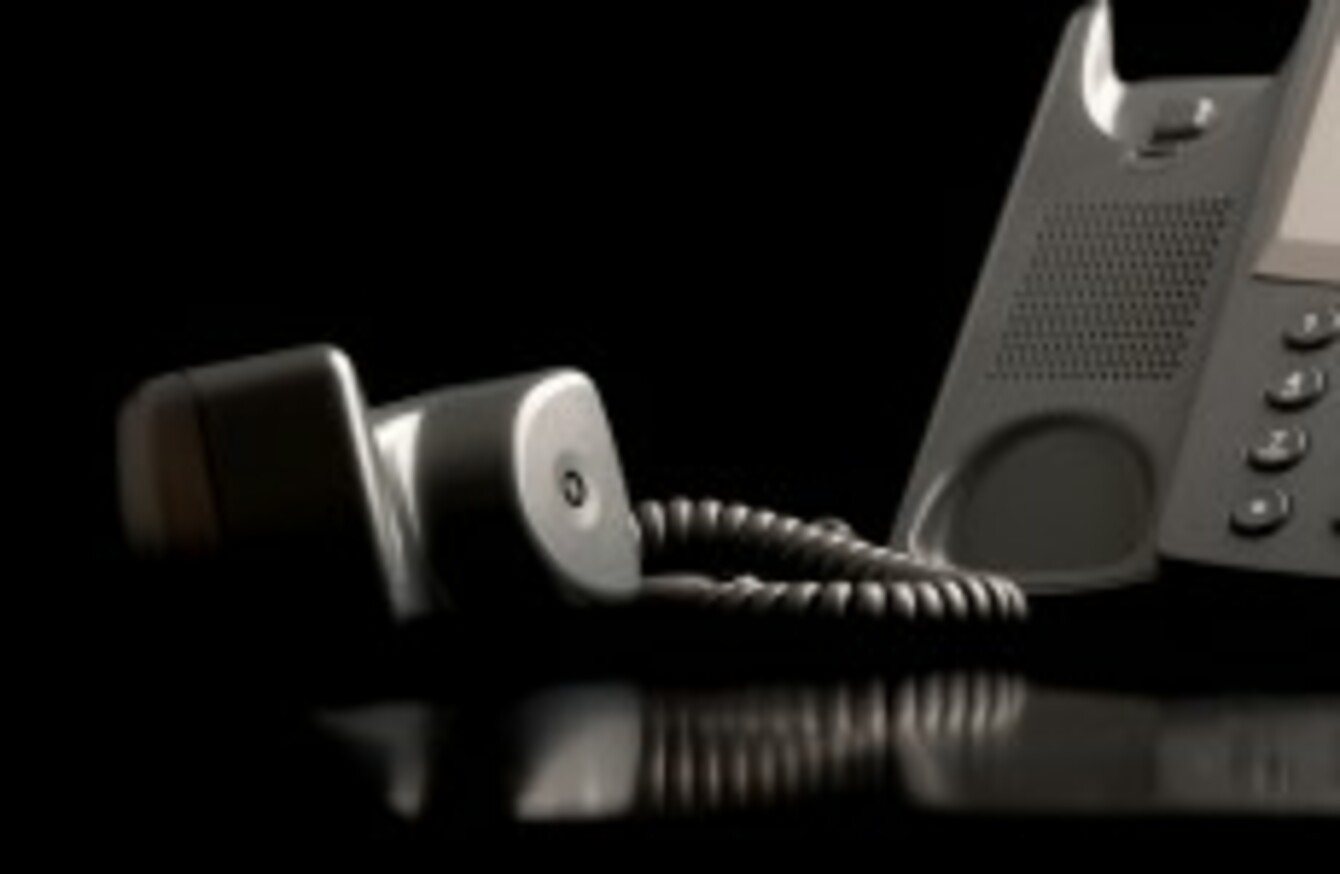 Image: Shutterstock/Gajus
Image: Shutterstock/Gajus
A WEXFORD MAN who pretended to be a journalist to extort money from an elderly sex offender by threatening to put his picture in the newspaper "beside Larry Murphy" has walked free from court with a suspended sentence.
John Murphy (31) and another man told Patrick Brendan Tiernan (82) that they would publish his picture in national and local newspapers if he didn't hand over €10,000.
Mr Tiernan eventually gave Murphy €1,000. He was arrested by gardaí in a sting operation when he returned to collect more money.
Murphy – of Maudlins, New Ross – pleaded guilty at Dublin Circuit Criminal Court to theft at an address in Foxrock, Dublin on October 28, 2014.
Judge Desmond Hogan had sought to refer the matter to the Restorative Justice Programme, however the court heard that Murphy lives outside the programme's remit area.
Judge Hogan called it a "particularly mean offence" and sentenced Murphy to three years in prison, suspended in full for four years.
Cash
He ordered Murphy to hand over the sum of €5,050 to the victim, which he had brought to court in the form of a bank draft and cash, as a token of his remorse. He also ordered Murphy to keep the peace and be of good behaviour for four years and comply with probation services for two years.
Judge Hogan said "the sins of Mr Tiernan had come back to haunt him" and that Murphy and others had sought to profit from this.
He said Murphy was the frontman for a sophisticated operation which involved surveillance and videoing of Mr Tiernan before the demands for money.
Mr Tiernan is a former school principal and Cavan native who was jailed for six years in 1999 for sexually abusing pupils over a 30-year-period.
He pleaded guilty to 14 charges of indecent assault and gross indecency involving nine victims. The 14 charges represented of a total of 113 on the indictment.
Phonecall
Detective Garda Martha Cleary told prosecuting counsel Diarmuid Collins BL that on October 28, 2014 Mr Tiernan received a call from Murphy who claimed to be a journalist called "Andrew". Murphy said he was with a Sunday newspaper and that he was working on a story about sex offenders.
He said he had photographs of young males coming in and out of Mr Tiernan's home and also suggested that he knew infamous sex offender Larry Murphy.
Mr Tiernan replied that he had served time in prison with Larry Murphy. He later confirmed to gardaí that there were no young males calling to his house.
Murphy claimed he had a gadget that gave him access to the phone numbers and addresses of sex offenders before hanging up.
A few minutes later a man claiming to be "Brian" rang and asked Mr Tiernan if he would like his picture in the paper beside Larry Murphy. He suggested a figure of €10,000 to not publish it but the victim said he didn't have that sort of money.
"Brian" rang again and said the picture was going to be in all national papers as well as the local paper in Mr Tiernan's native county. He suggested a figure of €5,000 and said he would call around for it.
Other phone calls referred to Mr Tiernan's previous convictions and "Brian" claimed connection to a well-known journalist.
Video
The next day Murphy called to the house with a youth. Murphy told Mr Tiernan that he had been under surveillance for six months and showed him a video of the victim in a pharmacists. He asked for €2,500 and the victim gave him €1,000.
While they were in the house the youth went to the bathroom and used the opportunity to steal another €500 from Mr Tiernan's bedroom.
Murphy rang again a day later, saying he needed more money to stop publication and that he would call around to collect it. In the meantime Mr Tiernan had told Det Gda Cleary about the threats and she was hiding in the house when Murphy called.
She jumped out and arrested Murphy on his arrival. He was arrested and made no admissions in interview. The victim identified him as the man claiming to be "Andrew".
Defence counsel Patrick Reynolds BL said Murphy showed a total lack of sophistication and that he was acting for others who planned the offence.
The court heard Murphy is continuing to attend a programme at the Cornmarket Project and is making efforts to get back into the workplace. His partner is expecting a baby at the end of August.