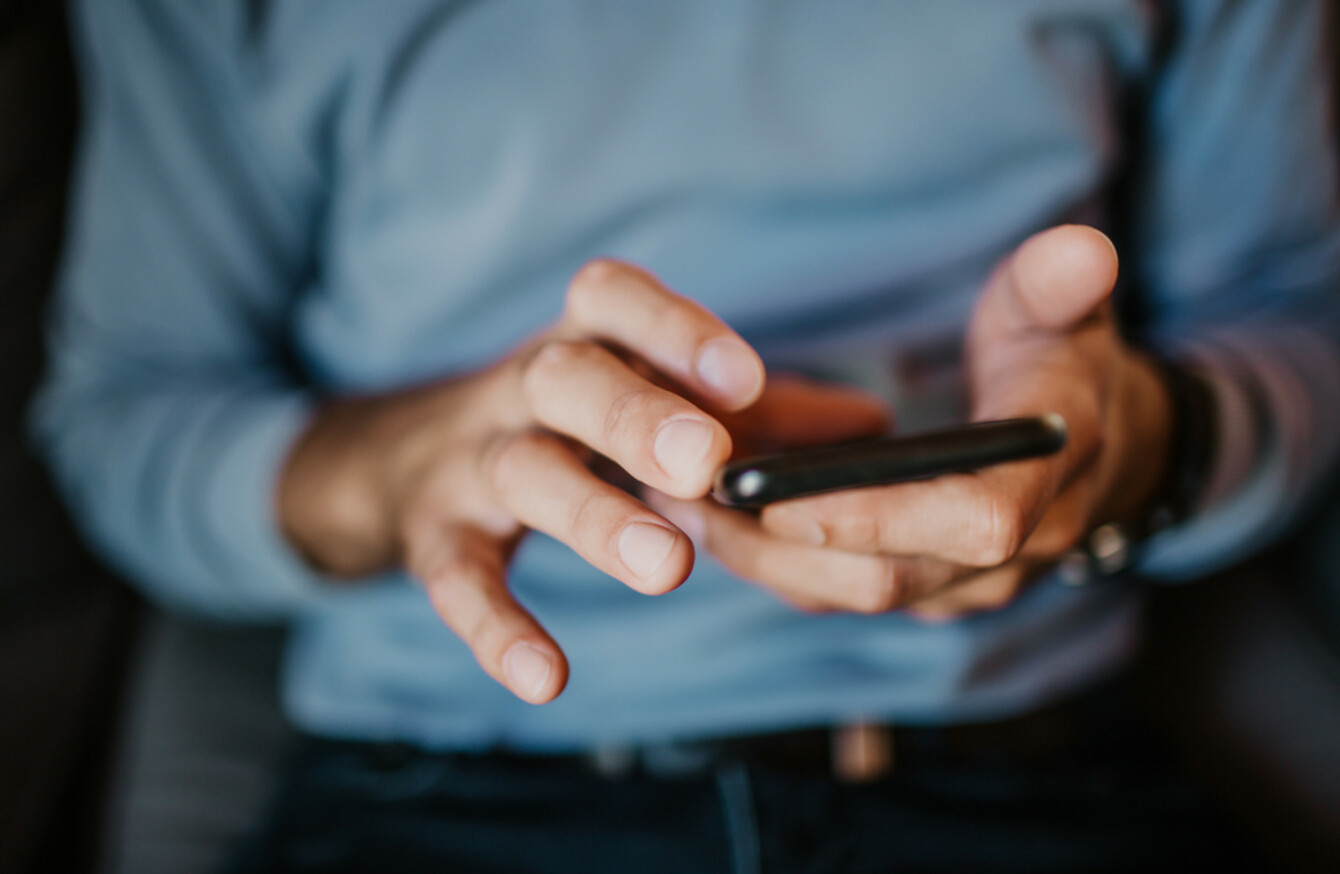 Image: Shutterstock/Klever LeveL
Image: Shutterstock/Klever LeveL
A MURDER TRIAL has been adjourned at the Central Criminal Court after jurors were targeted in what's thought to be a phone scam, where the caller claimed to be from the Courts Service.
The jurors were serving in the trial of a father-of-five, who shot his friend dead and dismembered his remains, which were later found in the Grand Canal.
The jurors had spent the first part of the day hearing the contents of Garda interviews carried out with Paul Well senior, who was denying involvement in Kenneth O'Brien's murder.
The 50-year-old of Barnamore Park in Finglas has now admitted shooting dead his fellow Dubliner and dismembering his body. However, he has pleaded not guilty to murdering the 33-year-old at his home in Barnamore Park on 15 or 16 January, 2016.
He claims that the deceased had wanted him to murder Mr O'Brien's partner, so that he could take their child back to Australia, where he had previously lived.
The jury heard evidence yesterday of what Mr Wells had said in half a dozen interviews, including telling Gardaí that they should go to Australia to find out why Mr O'Brien was murdered. He also said he 'could not say' why the deceased had transferred more than €50,000 into his account.
The 11 jurors were asked to go to their jury room while the parties arranged the next portion of interviews to be played on DVD. However, when they returned to court, they informed the judge of other developments.
The foreman said that both he and another juror had received missed calls from the same Dublin number in the space of half an hour. The other juror had also received a voicemail.
 "It was distorted," he said. "You could just make out Courts Service."
Mr Justice Paul McDermott sent the jury away again, later calling all 11 back to say that a preliminary investigation had indicated that the call was part of a scam.
 He called the officer, who had carried out the enquiries, Sergeant Gerard Moore.
"It appears to be a scam," he testified, explaining that people would dial the number from which the missed call would come.
"They're eliciting information as opposed to giving information," he said of what would be heard on the other side.
Justice McDermott said that it appeared that it was nothing to do with the murder case and nothing to do with anything the jury had heard in court.
I hope you're reassured by that, he said.
Yes we are, replied the foreman.
Just a coincidence, he remarked.
 Just a coincidence, agreed the judge.
He said that, in order for this investigation to be fully concluded, he would ask for the phones to be made available to a Garda, who could listen to the voicemail.
"We can resume tomorrow when the investigation is completed," he said, adjourning the murder trial until this morning.
Sgt Martin Long had testified earlier that he was involved in interviewing the accused following his arrest on suspicion of murder.
He said that Mr Wells said that nobody else had access to his bank account and denied that Mr O'Brien had owed him any money.
He explained that he was in receipt of Jobseeker's Benefit of €320 a week and that the most he would have in his bank account would be a few hundred euro.
#Open journalism No news is bad news Support The Journal

Your contributions will help us continue to deliver the stories that are important to you

Support us now
The Gardaí then asked if he could tell them about the €14,500 he had withdrawn from that account that January.
 "No, I can't," he replied. "It's not in my possession anyway."
He was asked if it had anything to with the murder of Mr O'Brien.
"No," he insisted. "I wasn't involved in any of his activities."
He agreed that the €52,925 that had been transferred into his account over the previous 18 months had belonged to Mr O'Brien.
"A man was murdered. A lot of his money goes into your account," remarked the Gardaí, explaining that they needed to find out what happened.
"You'd better go to Australia then," replied Mr Wells.
The trial continues.
Comments are closed for legal reasons.