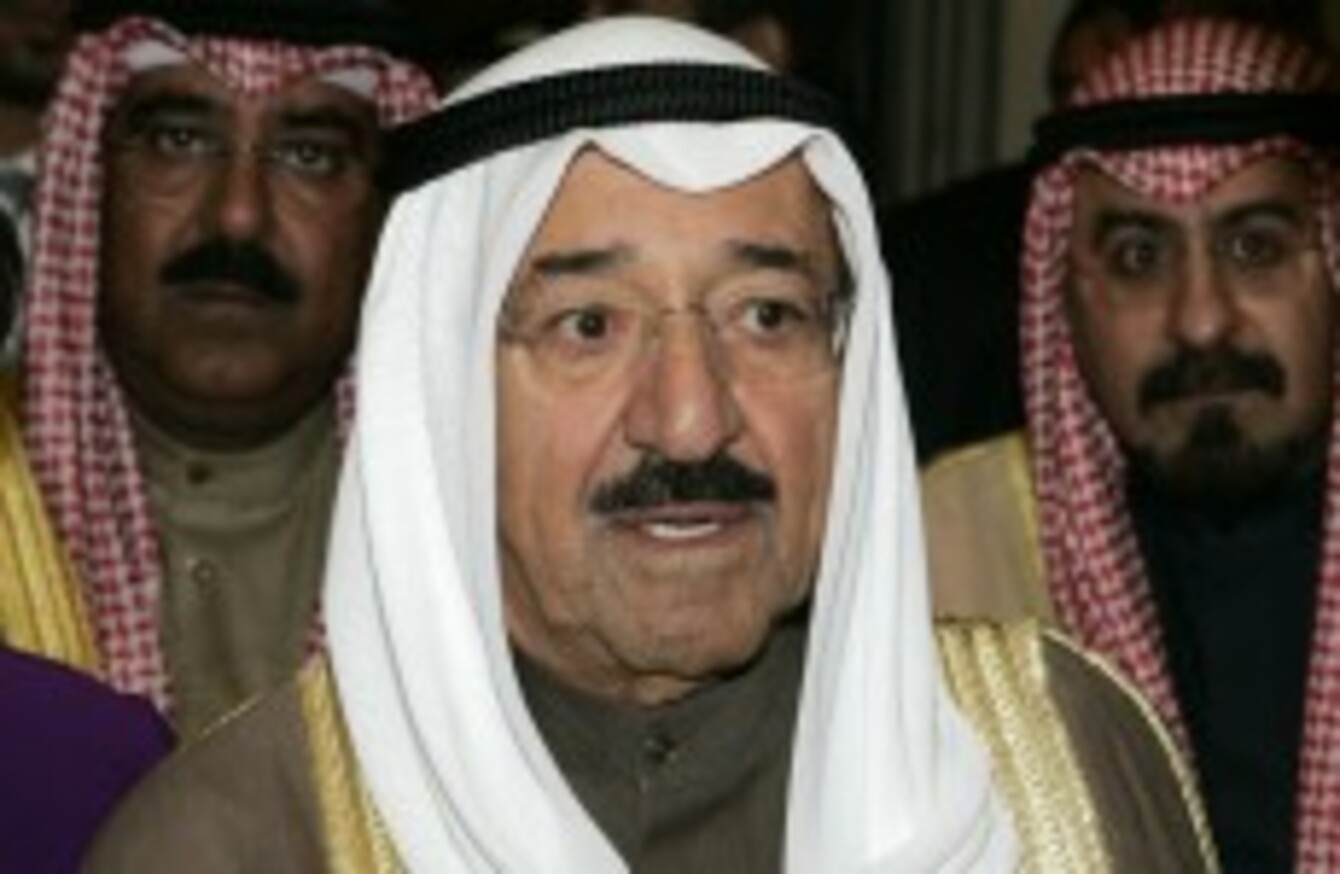 Kuwait's Sheikh Sabah Al Ahmed Al Sabah, followed by two aides
Image: MICHAEL SAWYER/AP/Press Association Images
Kuwait's Sheikh Sabah Al Ahmed Al Sabah, followed by two aides
Image: MICHAEL SAWYER/AP/Press Association Images
KUWAIT IS LIKELY to dissolve its parliament today – marking the fourth such move in just over five years – according to local media reports.
An extraordinary meeting is to be chaired by Emir Sheikh Sabah al-Ahmad Al-Sabah today to discuss increasing public pressure for the resignation of the country's Prime Minister Sheikh Nasser Mohammad al-Ahmad Al-Sabah over corruption allegations, according to Reuters.
In recent days, three ministers have stepped down in protest against the strained political situation in the country and the government's treatment of demonstrators, reports NowLebanon.
The Kuwaiti administration has just extended the detention of 24 opposition activists, arrested on 16 November after storming the parliament building, according to GulfNews. The incident was labelled "Black Wednesday" by the government which, in response, ordered security forces to take "all necessary measures" to prevent further unrest.
The Emir is expected to dissolve parliament after being presented with the government's resignation today, according to Pro-government daily newspaper Al Seyassah, which quoted "well-informed sources".