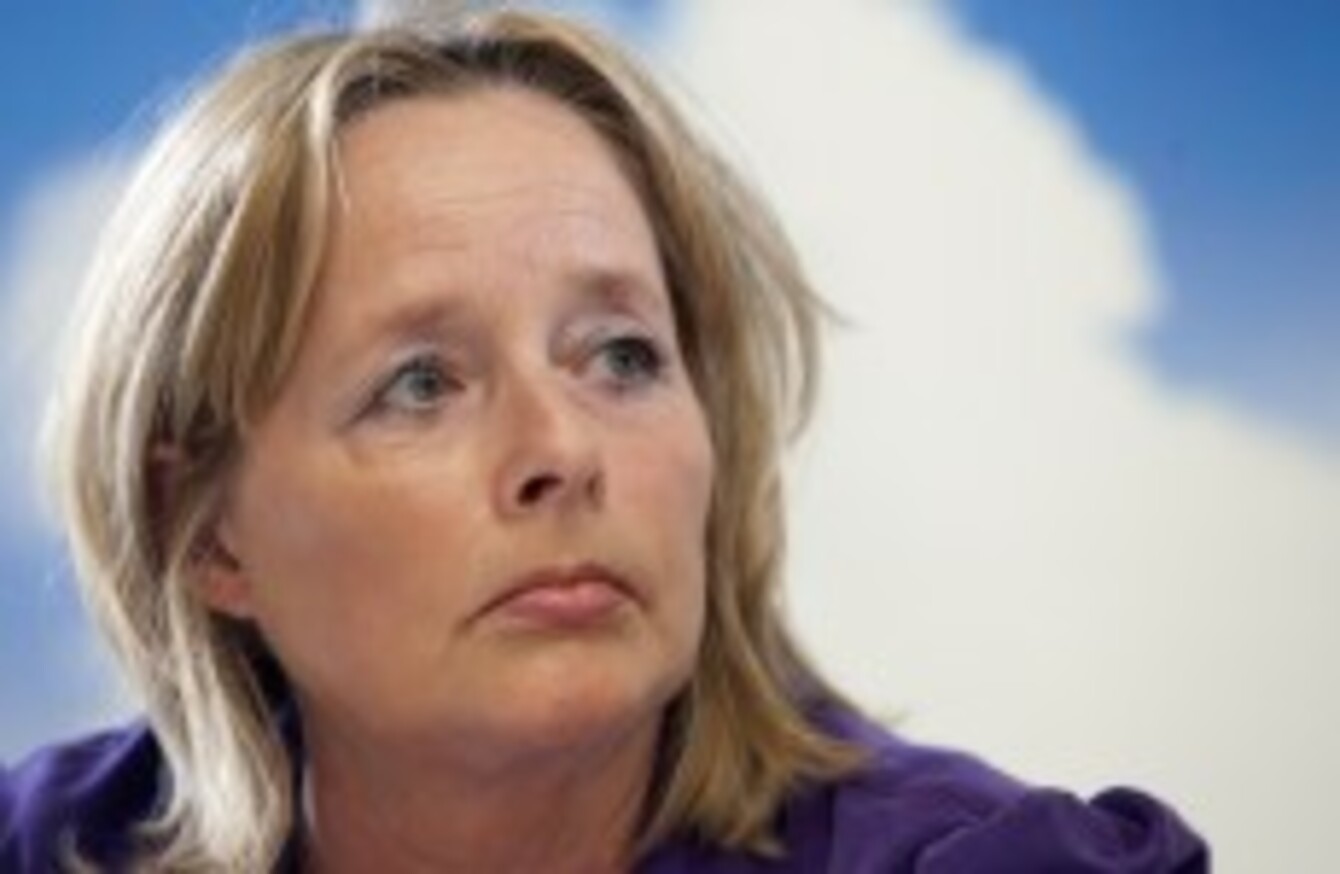 MEP Nessa Childers
Image: Sam Boal/Photocall Ireland
MEP Nessa Childers
Image: Sam Boal/Photocall Ireland
THE LABOUR PARTY could splinter, MEP Nessa Childers said today.
MEP Childers made the statement while speaking to Newstalk this morning, saying the party is stretched to breaking point.
I think there is a risk in the medium term of a a breakaway political party forming, of people who feel that they're, if you like, more representative of the Labour party. This is very evident all over Europe with centre-left parties
However, her party colleague Phil Prendergast MEP moved to dismiss her claims this afternoon, saying:
I think there is no such risk. If we look at the way the party is operating presently we face many difficulties and problems, but none of these would be resolved by the creation of a breakaway party. Those who, like myself, are strongly wedded to social democratic values and the preservation of the welfare state wish to be heard by the party leadership and the Cabinet, not to walk away.
She added that she believes initiatives like the Campaign for Labour Policies "offer the opportunity to influence the direction of the party from within".
We need to question the limits of economy policy making and work with our colleagues in the European centre-left, to challenge the austerity, pro-finance majority and the constraints it imposes to the provision of public services and welfare in Ireland and elsewhere.
Saying that the task belongs to the Labour party grassroots within the party, Prendergast said that walking out "would only lose us those allies".
Real tension
Childers said today that when such parties are in government, "real tensions begin within the party".
I don't know who they are but I can see objectively the scenario. It's a well worn path. I can see the leader coming under pressure…  I don't think it's necessarily a good thing either. I can see all kinds of things happening like that.
The MEP added that "many of us have probably in a sense lost our seats" and that this "has to be accepted too".
Programme for Government
Childers said she believes that the Programme for Government:
needs to be renegotiated for this reason because we're going to be accused of breaking election promises unless we go back to it and say OK, we probably should have not said X or Y before the election but let's look at it now and then go to the people and say this is what we have, renegotiate with our coalition partners and ask the members for another mandate.
The MEP said that "you either have to accept it, take a stance and say I'm not coping with this anymore, I won't stand over these health cuts or… actually do something else".
What causes instability, said Childers, is "fear". She said that though a mandate is theoretical, if Labour asked its members for a mandate, it would be "the moral thing to do".