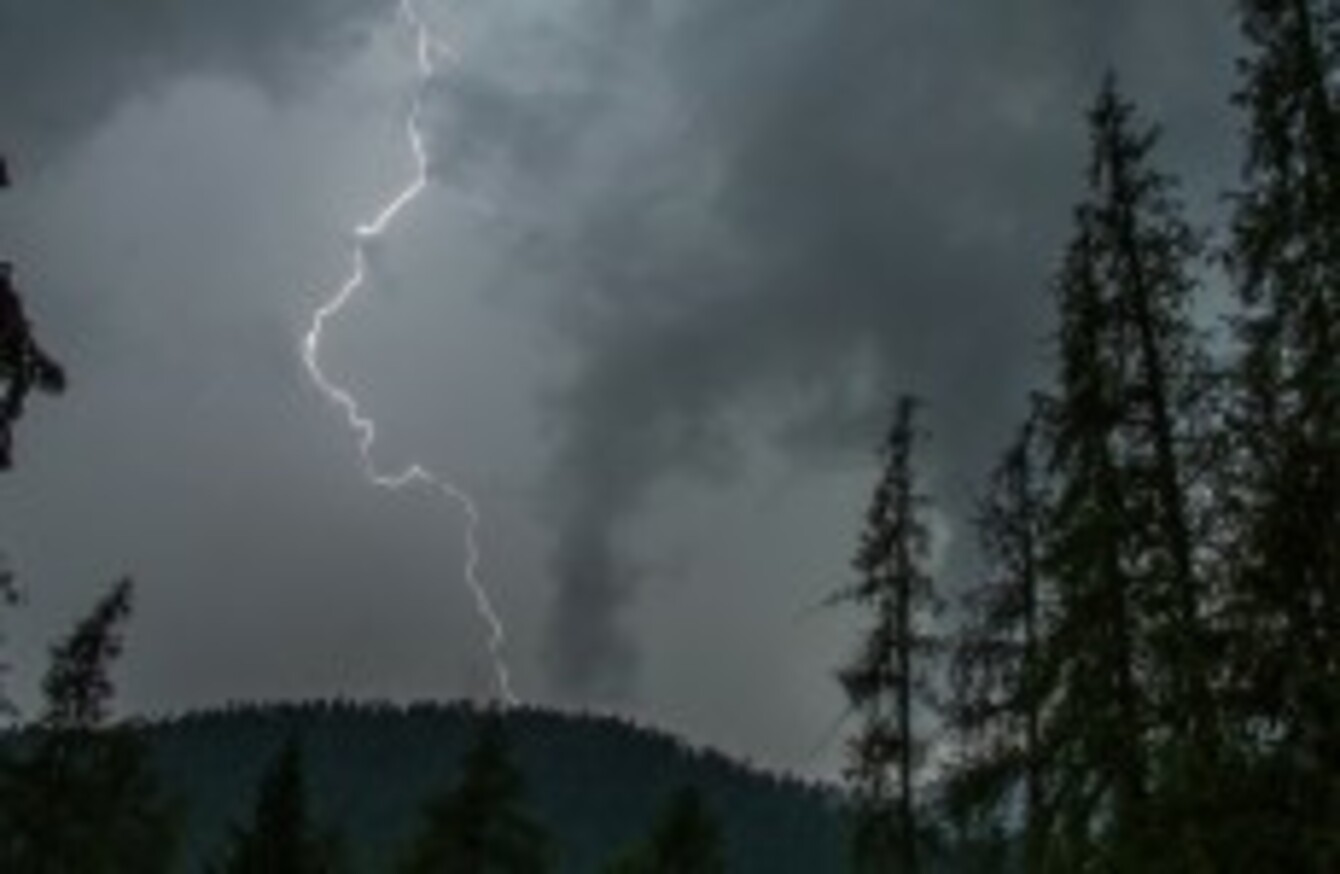 Image: Shutterstock/Anze Bizjan
Image: Shutterstock/Anze Bizjan
LIGHTNING CAUSED SIGNIFICANT disruption to RTÉ's transmission services for the first time in more than a decade yesterday.
A lightning strike overnight at a transmitter on Clermont Carn, Co Louth caused Saorview outages in the surrounding counties of Louth, Meath, Monaghan, and some parts of Northern Ireland.
The service was affected from the early hours of Sunday morning. Engineers from ESB and 2rn – the RTÉ subsidiary responsible for transmission networks – were dispatched to fix the problem, and it was rectified by 11am after a back-up generator was put in place.
However, some customers were still reporting problems with the service as late as 4.30pm.
A spokesperson for 2rn said most areas would have been covered by another transmitter yesterday, except for certain areas of Louth and Monaghan, and for radio services in Northern Ireland.
He said it has been 12 years since a 2rn transmitter has experienced a lightning strike like this, adding that it caused significant damage to the ESB substation also at the site.
A backup generator will be running at the site until the substation is repaired.
The Herald reported last week that due to the reallocation of digital broadcast frequencies, some 4,000 Saorview customers could be required to purchase a new aerial at a cost of €250.
It would save mobile operators, who would benefit from the switch, around €90 million.