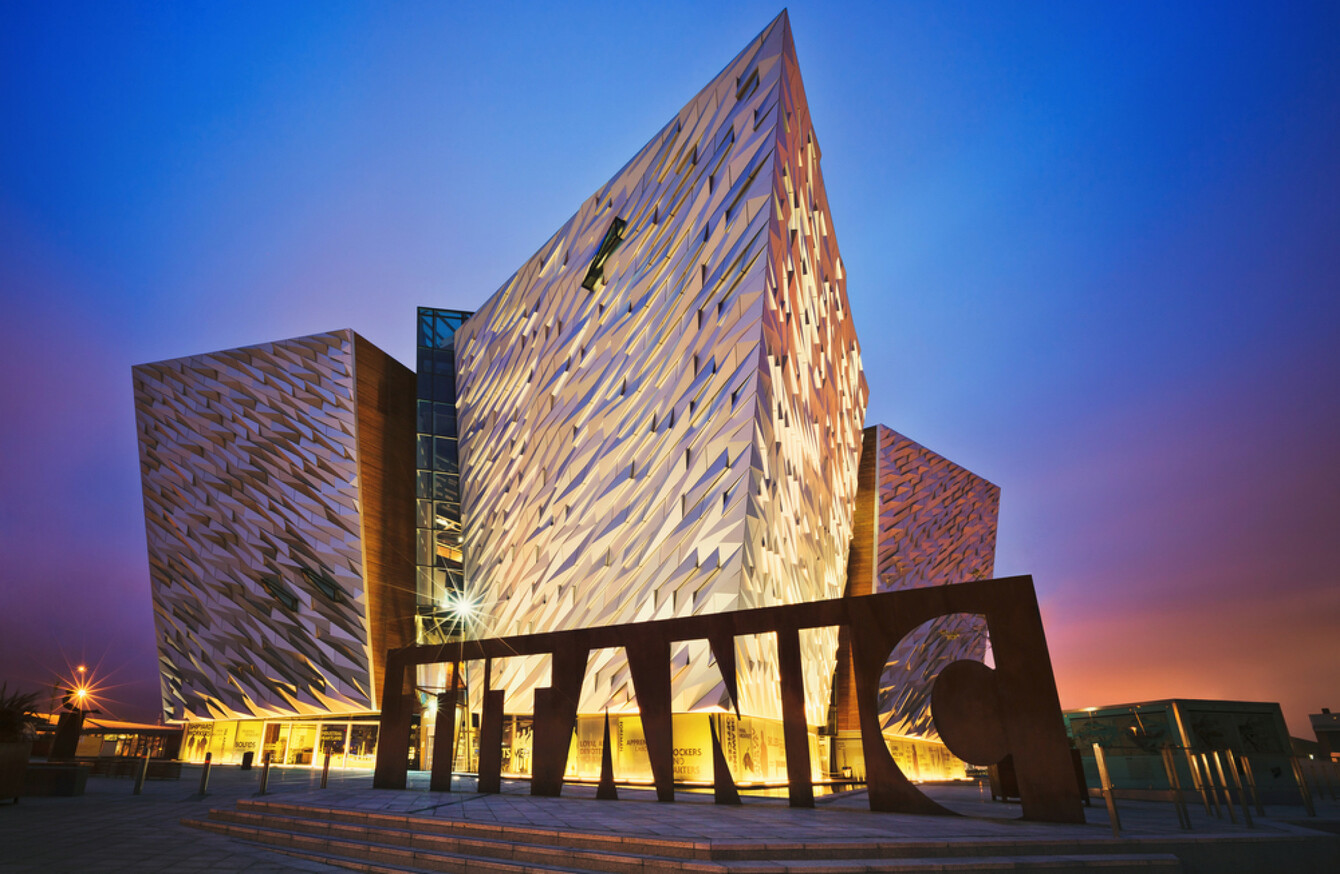 Titanic museum in Belfast
Image: Nataliya Hora via Shutterstock
Titanic museum in Belfast
Image: Nataliya Hora via Shutterstock
THE CAUSEWAY COAST and Belfast have been named the number one place in the world to visit in the Lonely Planet's Best in Travel 2018 book.
The Northern Irish locations were placed ahead of Alaska in the US, France's Languedoc-Roussillon and The Julian Alps in Slovenia.
According to the 2018 edition of the Lonely Planet book, Belfast is described as:
Full of hip neighbourhoods that burst with bars, restaurants and venues to suit all tastes.
"The rusting old docklands are now the vibrant Titanic Quarter, home to fancy apartments and a sensational museum."
Belfast shares the accolade with the Causeway Coast, "whose timeless beauty and high-grade distractions – golf, whiskey and some of the world's most famous rocks – are more popular now than ever".
'Wonderful news'
Welcoming the news, CEO of Tourism Ireland said: "The inclusion of Belfast and the Causeway Coast as the number one region in the world in Lonely Planet's Best in Travel 2018 is wonderful news and will surely help to inspire travellers everywhere to put Northern Ireland on their holiday wish-list for next year."
On foot of the news, Tourism Ireland is launching a campaign to promote Northern Ireland in 14 different countries.
The top 10 countries in Lonely Planet's Best in Travel 2018 are:
Belfast and the Causeway Coast, Northern Ireland
Alaska, US
Julian Alps, Slovenia
Languedoc-Roussillon, France
Kii Peninsula, Japan
Aeolian Islands, Italy
The Deep South, US
Lahaul and Spiti, India
Bahia, Brazil
Los Haitises National Park, Dominican Republic
The destinations are selected because they meet certain criteria; it could be that there is something special going on that year, that there's been recent development and a lot of buzz about the place, or that Lonely Planet thinks it's up-and-coming and suggest travellers visit before the crowds do.