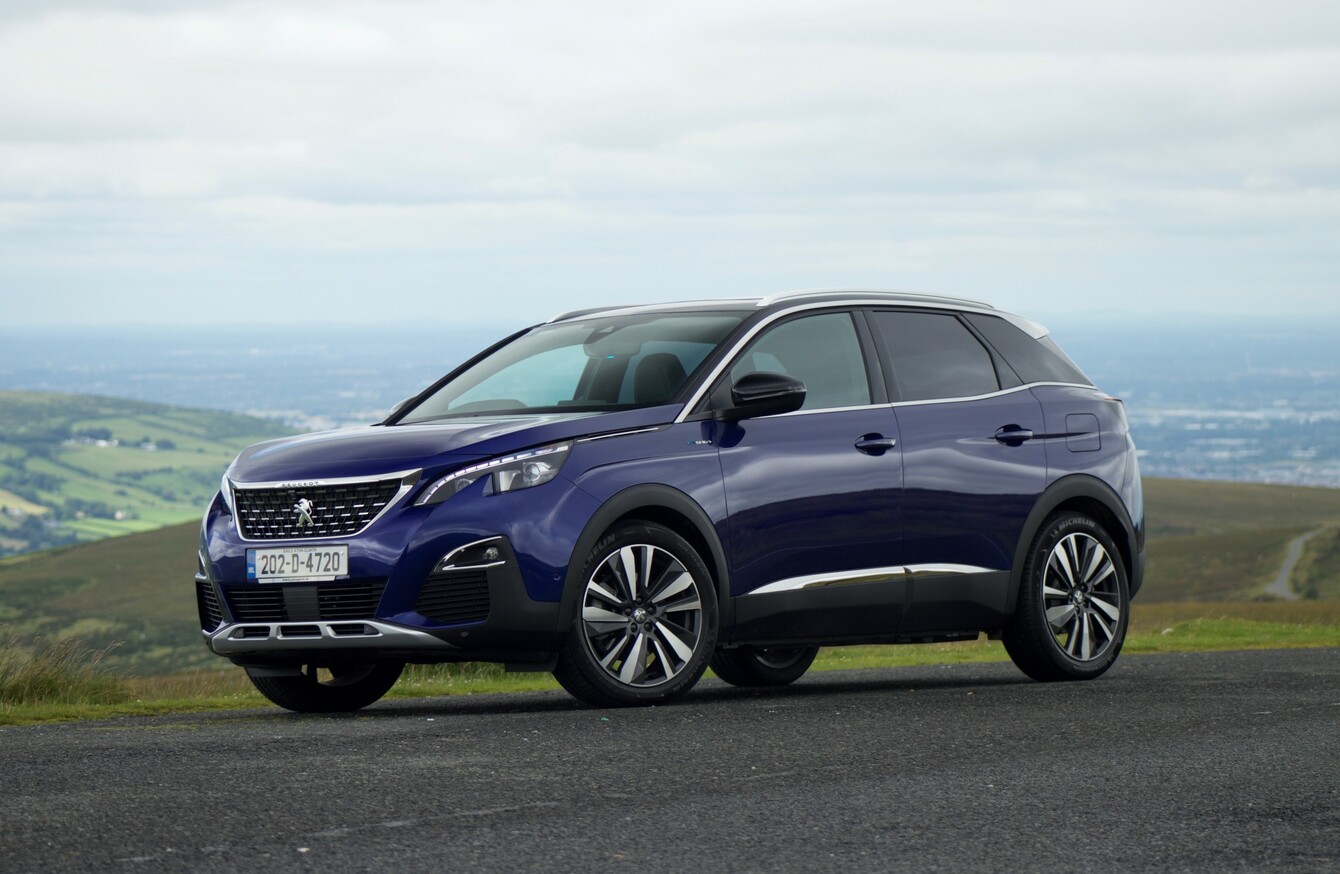 Image: Dave Humphreys
Image: Dave Humphreys
SOME OF THE most common questions asked by car buyers are about reliability.
While most new cars will perform to a very high standard, modern cars are increasingly complicated things. And with the advent of more in-car technology and assistance systems, it's likely that if trouble does strike, it could be electrical gremlins rather than your engine dropping a valve.
It's always important to do your research when choosing a car – and along with finding out about a car's boot space or average fuel consumption, it's also worth looking into how reliable it tends to be.
Exploring places like owner groups and online forums can be a great way of finding out more about a specific model. The more popular the model, the more readily available that information should be, as more people will have already experienced the car. 
Here are five models to consider as you start your search. For each one, we've also listed an independent reliability indicator and the Euro NCAP safety score for adult and child occupants.
Toyota Corolla: Popular hybrid that makes a smart buy
This car is something of an institution in Ireland, but the Corolla is a household name thanks to its popularity and reputation for dependability. The current model is well equipped and comes as a five-door hatchback (replacing the Auris) and four-door saloon. Along with the new styling, Toyota has also improved interior quality and refinement levels on the move.
View Toyota Corollas on the market now>
These days it's only available as a hybrid — a technology that Toyota has a lot of experience with. The hybrid battery is a proven technology and is generally regarded as being very reliable. In Ireland, all new Toyota cars come with a three-year or 100,000-kilometre warranty from new, and it is possible to extend the hybrid battery care for up to ten years.
It may not be the most exciting car to drive, but in terms of value for money, running costs and general reliability, it makes for a sensible buy.
Why this car stands out: Pleasant to drive and a hybrid powertrain is a plus in the city.
Peugeot 3008: Stylish car leading a reliability revolution
The listing of a French car here is certain to raise some eyebrows, but the reality is that Peugeot is a brand that has turned around its performance when it comes to reliability. In 2019, Peugeot was ranked top of the JD Power Dependability Survey.
View Peugeot 3008s on the market now>
One model steering that shift is the 3008, an attractive compact SUV that comes with generous levels of standard equipment and a range of economical petrol and diesel engines, along with a plug-in hybrid version.
A distinctive interior includes Peugeot's i-Cockpit layout with a smaller steering wheel and instrument panel that sits up higher and closer to your line of sight. If you need some more space inside, there is also the 5008, a longer version that provides a third row of seating. Reasonable amounts of storage throughout the cabin make this a practical car, and it's a popular model for those with families.
Why this car stands out: Stylish and great to drive with a good range of versions to choose from. 
Nissan Leaf: The electric all-rounder
Part of reliability comes from reducing the number of things to go wrong. With an electric car, there are significantly fewer moving parts, and therefore a lower risk of one of them failing. One of the most common electric cars in Ireland is the Nissan Leaf.
View Nissan Leafs on the market now>
Now into its second generation, the Leaf features a less polarising design and the choice of two battery sizes. The more popular (and cheaper) is the 40kWh and is certified to provide a range of up to 270 kilometres (WLTP). However, electric driving ranges can vary a good deal depending on driving style and conditions.
Among the useful features is a one-pedal driving mode that maximises energy recovery. If you need to cover longer distances, a larger 62kWh battery can provide a combined range of 385 kilometres.
Why this car stands out: A great all-rounder EV with a choice of two battery sizes.
Subaru Forester: Solid, safe and spacious
The Subaru Forester has been around for many years now, and although they might not be the most common sight on our roads, these cars are hugely popular with owners due to the robust nature of their design.
View Subaru Foresters on the market now>
The all-wheel-drive transmission is renowned for its capability to keep going over more challenging terrain, but besides ability off the beaten track, Subaru has an equally strong reputation for making well-built cars – something which shows in their high scores in crash tests. The latest models include the company's EyeSight driver assistance for advanced lane keeping and collision avoidance. 
More recent models now feature hybrid technology to supplement the boxer engine. This is a car that's excellent at providing a safe, spacious cabin and is a no-nonsense SUV.
Why this car stands out: Robust design that includes a roomy interior.
Toyota Yaris: City car that's enviably dependable
The fact that a second Toyota model makes the list speaks to the solid and reliable reputation that the Yaris has earned over its time on sale. Small hatchbacks have long been popular here due to their size and cost, and with a hybrid powertrain, those running costs can come down even further if you're living in a city or town.
View Toyota Yaris cars on the market now>
A new Toyota Yaris model has only recently gone on sale, but that's no reason to dismiss the previous models, as the Yaris has consistently been a strong player in the segment. The Yaris is generally well built, and when maintained properly, it should be a long-lasting car.
Not only is it a great starter car for someone learning to drive, it is also equally practical for anyone looking to downsize into a car that's economical to run.
Why this car stands out: A great urban runaround that's surprisingly refined.
That's our round-up for five of the more reliable and dependable cars that you can currently buy. This list was compiled using data and surveys from owners.
It is worth reiterating that each car is different, and even those perceived to be the most reliable can still experience technical issues. But hopefully this will help steer you in the right direction.
Which of these great cars would you choose?

DoneDeal hosts the widest selection of cars for sale in Ireland, with 72,000 on sale today. The vast majority of those, 51,000, are from over 1,000 trusted local car dealerships that offer certainty in your purchase through warranties and history checks. To check out DoneDeal's range of cars from all of Ireland's trusted car dealerships, see here. 
 and Euro NCAP safety score for adult and child occupants.