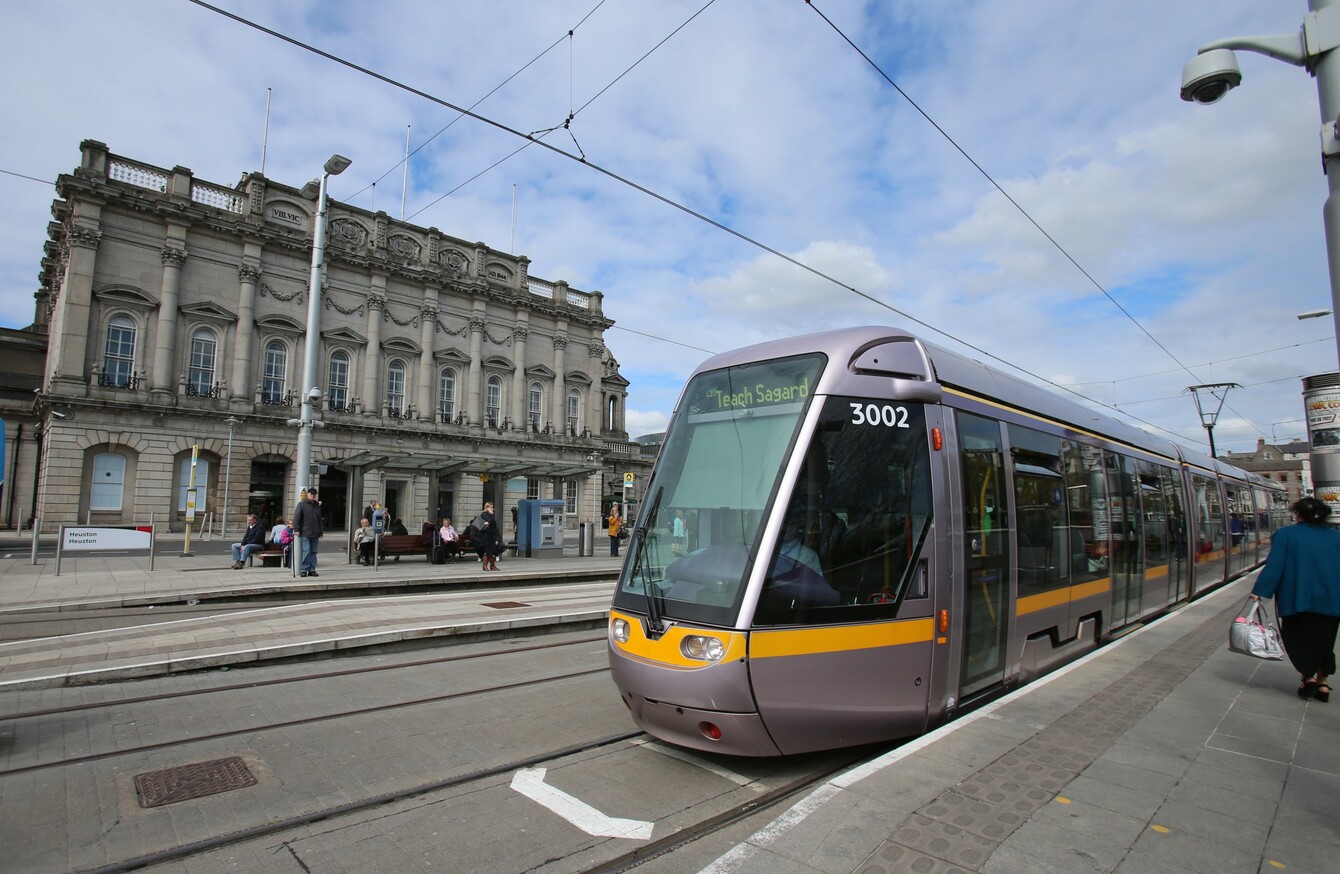 Image: Niall Carson
Image: Niall Carson
LUAS DRIVERS BEGIN another weekend of industrial action today, with drivers saying they are being unfairly portrayed.
This weekend the drivers are set to close off the service and there are a further two strikes planned for the 23 and 24 April.
The long-running dispute has seen drivers strike for seven days this year, including Easter weekend.
Both Siptu and Transdev, which operates the Luas, have been negotiating a deal since August 2014, without any sign of a breakthrough.
Drivers have revised down their pay claim, but say that they are being asked to "pull the ladder up" after themselves and take a pay rise at the expense of new drivers, something they are not willing to do.
There are currently 172 Luas drivers, but that number will climb to 220 by the end of 2017.
"The company has made a pay offer that was basically restructuring payroll but took pay off the new entrants," says Richard McCarthy, a Luas driver and shop steward.
McCarthy says that the drivers' pay claim has been mischaracterised over the last number of months.
"This isn't a pay claim, it's a negotiation. It's the only forum we have every five years to change pay and conditions. This round of negotiation was supposed to begin in 2014. But the company delayed and then entered into protracted negotiations.
They've known for a long, long time that this was coming, even if the public has only really been aware since February.
McCarthy says that drivers had agreed to work longer hours as part of their pay claim – up from 37.5 hours to 40 hours. He added that the majority of drivers would receive a 10% pay increase over four years under the proposals from Transdev.
Public scrutiny
McCarthy says that the public reaction to the strikes has served only to demonise drivers, with commenters online, in media and on the airwaves criticising the timing of the strikes and the level of the pay claim.
Yesterday's Liveline heard from a number of contributors who refused to pay for tickets in protest at the strike, called the dispute "petty" and that "a child could drive the Luas".
McCarthy, however, says that those assertions are wrong. He added that comparisons between drivers and other workers such as nurses and gardaí are baseless.
"I pay very little mind to people in the media.
We've been portrayed as greedy hounds. It seems to be a mortal sin for the drivers to improve their conditions.
He says that much of the public reaction is based on an assumption that the pay claims, initially pegged at 53% are over at least five years.
"The public are reacting to pieces in the media that don't reflect the truth.
"If you go in and give a pay claim for this year, you might be able to renegotiate next year. We're negotiating for the next five, or maybe seven years."
He also takes exception to the idea that drivers have an easy job.
"People say we only push a lever but you could pare almost any job down to its basics if you wanted. We're not just there to propel a tram, it's about the necessary safety."
Crucially, McCarthy adds, drivers don't want to be on picket lines as, in many ways, the strikes do more harm to drivers than anyone.
"The drivers are very customer focused and they've helped the Luas become the success it has been.
"Unfortunately, in any public transport dispute, the piggy in the middle is
the traveling public.
"95% of the drivers had never been on a strike before and they don't want to be on strike now."
However, while drivers may want to get back to work and Transdev may say they are keen to end the impasse, no solution is on the immediate horizon, so this dispute could last all summer.