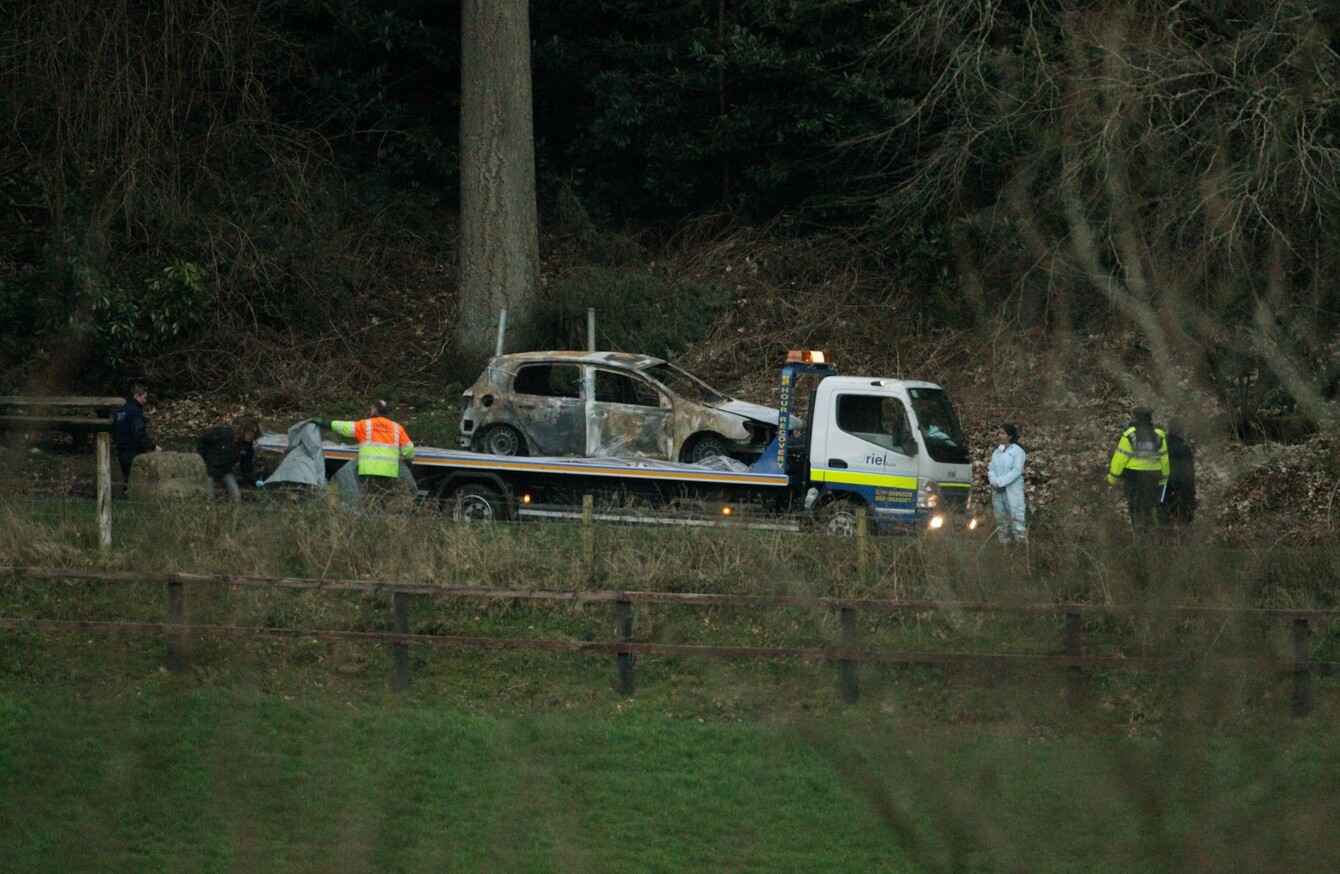 A burnt out car is removed from the scene at Ravensdale Park in March 2012
Image: PA Archive/Press Association Images
A burnt out car is removed from the scene at Ravensdale Park in March 2012
Image: PA Archive/Press Association Images
Updated 5.05pm
A MAN HAS been arrested at Alicante Airport in Spain over a double murder in county Louth four years ago.
The 32-year-old was detained on a European arrest warrant around 9.30pm last night after stepping off an EasyJet flight from Belfast.
Civil Guard officers had been tipped off and were waiting for him at the Costa Blanca airport.
Well-placed sources said he was travelling on an Irish passport.
He is now due to appear at an extradition hearing in Madrid where he will be asked if he consents to extradition or not.
He is understood to have been arrested in connection with the murders of Dublin gangland figures Anthony Burnett, 32, and Joseph Redmond, 25.
The pair, from Ballybough, were found in the front seat of a burning car close to Ravensdale Forest, Co Louth, in March 2012.
It is believed the men were tortured and shot in the head before the vehicle was set alight.
A 41-year-old from Rathmines, south Dublin city, was arrested over the crime in April 2014.
A spokesman for the Civil Guard in Alicante said today: "I can confirm we have arrested a 32-year-man on foot of an extradition warrant in connection with a double murder.
"He was held as he arrived at Alicante Airport on a flight from Belfast."
An extradition hearing is expected to take place tomorrow behind closed doors. The suspect will be asked at the brief hearing whether he consents to extradition or not.
He will be flown back to Ireland in the coming days if he consents. If he opposes extradition, a second court hearing will then have to take place.
Authorities in Ireland would be given about a month and a half to present a formal extradition request to the Spanish authorities before a judge decides whether to authorise the extradition or not.