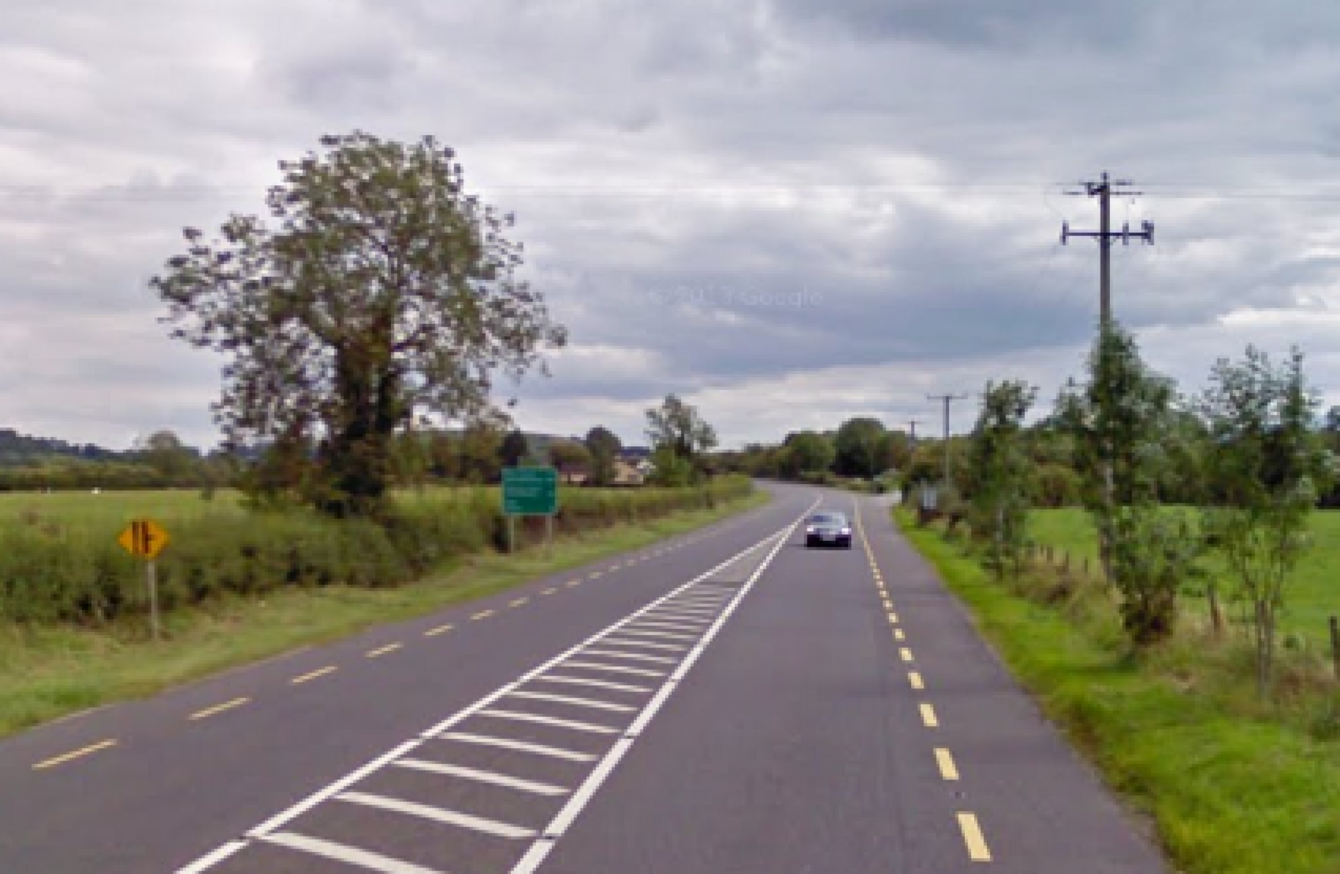 The N24 road
Image: Google Maps
The N24 road
Image: Google Maps
Updated 6.45 pm
A WOMAN SUSTAINED stab wounds in her home this morning shortly before her three-year old son and her ex-partner were killed in a road collision, gardaí have said.
Detectives were alerted to a house in Oola, Co Limerick around 8am this morning and discovered a local woman Jodie Power with stab injuries.
It's believed the 26-year-old mother-of-two was the victim of a violent assault.
She told officers her ex-partner Marco Velocci had taken their son from the house in a black 2005-registered Audi car.
Shortly afterwards, gardaí responded to a fatal road crash about 3km away at around 8.30a at Brooks Bridge, on the Limerick to Tipperary stretch of the N24, between Pallasgreen and Oola.
The Audi car carrying the Velocci and their three-year old Alex James was in a collision with a truck, which was being driven by another man.
The boy and his father were killed instantly in the collision.
The deceased man is originally from Italy but had been living in Lattin, Co Tipperary.
It's understood he and his son's mother had been going through a legal separation.
The boy and his father were "pronounced dead at the scene", gardaí said.
Their bodies remain at the scene and the N24 is closed in both directions.
The boy was found lying on the road at the crash site while Velocci was found inside the car. The truck was discovered in the field.
Shock
Gardai confirmed the office of the State Pathologist has been contacted to carry out post-mortems on the boy and his father.
The truck driver was not injured but is being treated "for shock", gardaí said.
The woman was initially treated for her injuries by paramedics at her home and was then taken by ambulance to University Hospital Limerick. Her condition is understood to be stable.
The investigation is being headed up by Inspector Luke Conlon, the Acting Superintendent at Bruff Garda Station.
Inspector Conlon said the road was closed in both directions with diversions in place.
"The road is likely to be closed for a good while, as we are awaiting the arrival of a Forensic Collision Inspector who is based in Cork," Insp Conlon said.
The front of the truck was seriously damaged in the impact.
A Garda source said: "It appears the front of the truck bore the brunt of it."
The truck driver is in shock. The driver of the car and the young child have unfortunately been pronounced dead at the scene.
Lovely lady
Jodie Power's parents, Elizabeth and Perry, from Oola, were been comforted by family and friends.
The young mother, who has an 18-month-old baby from a separate relationship has two brothers, James and Perry Jnr.
Her brother James, who lives in Australia was "on a plane home", a neighbour said.
They described her as a "lovely lady, a great mother, and a great neighbour."
Marco Velocci, who was a member of the Emily Latin Cullen Oola (ELCO) gun club, was originally from Oola, but had been living in Latin, Co Tipperary.
Paying tribute, his best friend Jonathan Ryan said: "He was a great man for gun dogs, fishing, hunting sports – they were our sports."
He was fierce into his wildlife. He was even on the newspaper a year or two ago after he found a young baby hare. He bottled fed him and nursed him back to life. He rated him for a few months and left him off again.
Gardaí at Bruff have appealed for witnesses to the collision and anyone who travelled on the road between 8am and 8.30am today to contact them at 061 382940.