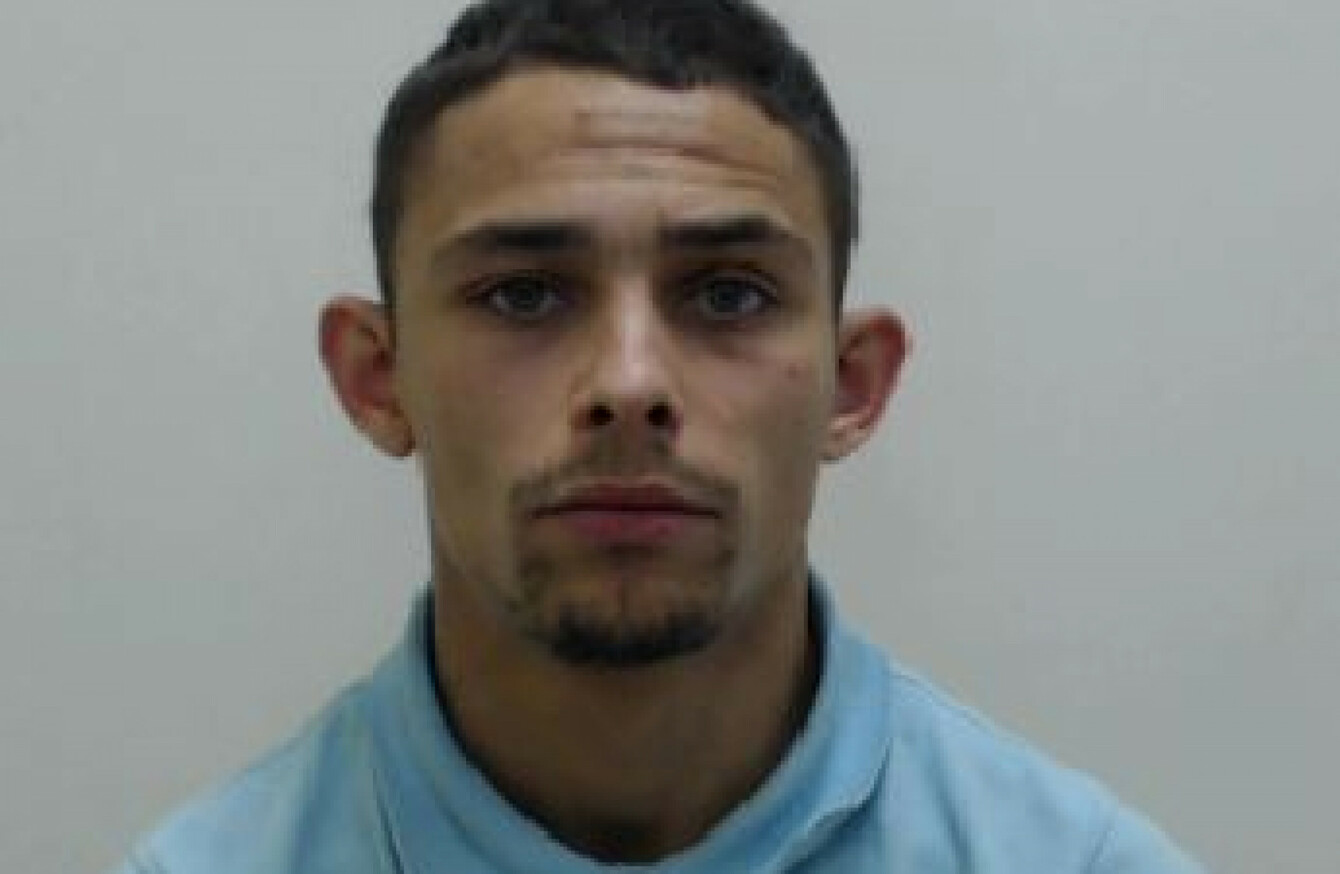 Image: Manchester Police
Image: Manchester Police
A 26-YEAR-OLD father who beat his baby son to death in their own home has been sentenced to life imprisonment with a minimum of 21 years at Manchester Crown Court.
Craig Dawick, 26, was found guilty of murdering eight-month old Leyton Dawick.
Leyton's mother, Chantelle Flynn, 25, was found guilty of causing or allowing his death and attempting to pervert the course of justice. She will be sentenced at a later date.
The court heard how the baby boy was left in the hands of his father at 8.33am on Tuesday 6 September last year after Flynn had gone out.
Just two minutes after leaving, Dawick called Flynn before again speaking to her just before 9.10am.
Four minutes later Flynn arrived home and made a 999 call reporting that her baby had stopped breathing.
As the ambulance arrived Dawick fled the address and paramedics discovered the boy was struggling to breathe.
Cover up 
Flynn told paramedics they had been cuddling on the sofa when Leyton started sweating and 'going red', before his colour changed and he turned pale.
Greater Manchester police say Dawick had in fact punched, stamped on and shook Leyton resulting in catastrophic injuries including a bleed on the brain, haemorrhages to his eyes, fractured ribs and extensive bruising across his body.
Flynn also claimed Dawick wasn't at the house when this happened despite phone records, witnesses and CCTV putting him there at the time.
When officers arrived at the house Dawick turned up shortly afterwards pretending he knew nothing about the incident.
Despite the best efforts of hospital staff Leyton tragically died as a result of his injuries.
When questioned by police Dawick denied the offences and claimed the child fell off the sofa, while Flynn tried to give false accounts to officers to help cover up Dawick's crimes and claimed Leyton had previously banged his head on the floor.
Examinations of their phones also revealed texts from Flynn to Dawick expressing she felt threatened by him and that he was causing the children pain.
Senior Investigating Officer Duncan Thorpe said: "This has been a truly harrowing case where a small baby boy died in the most brutal of circumstances, at the hands of his own father who should be protecting him the most.
Leyton should have had a full life ahead of him but on 6 September 2016 it was taken away by Dawick who caused sickening and ultimately fatal injuries to his eight-month old son.
"Flynn knew better than to leave her child with him but she did. She had a responsibility as a mother to protect her baby boy and it's clear from conversations they had between themselves she had concerns about her child being around him.
"My thoughts go to all those that loved and cared for Leyton. Whilst there is an overriding feeling of sadness, we hope that justice has been served for him."