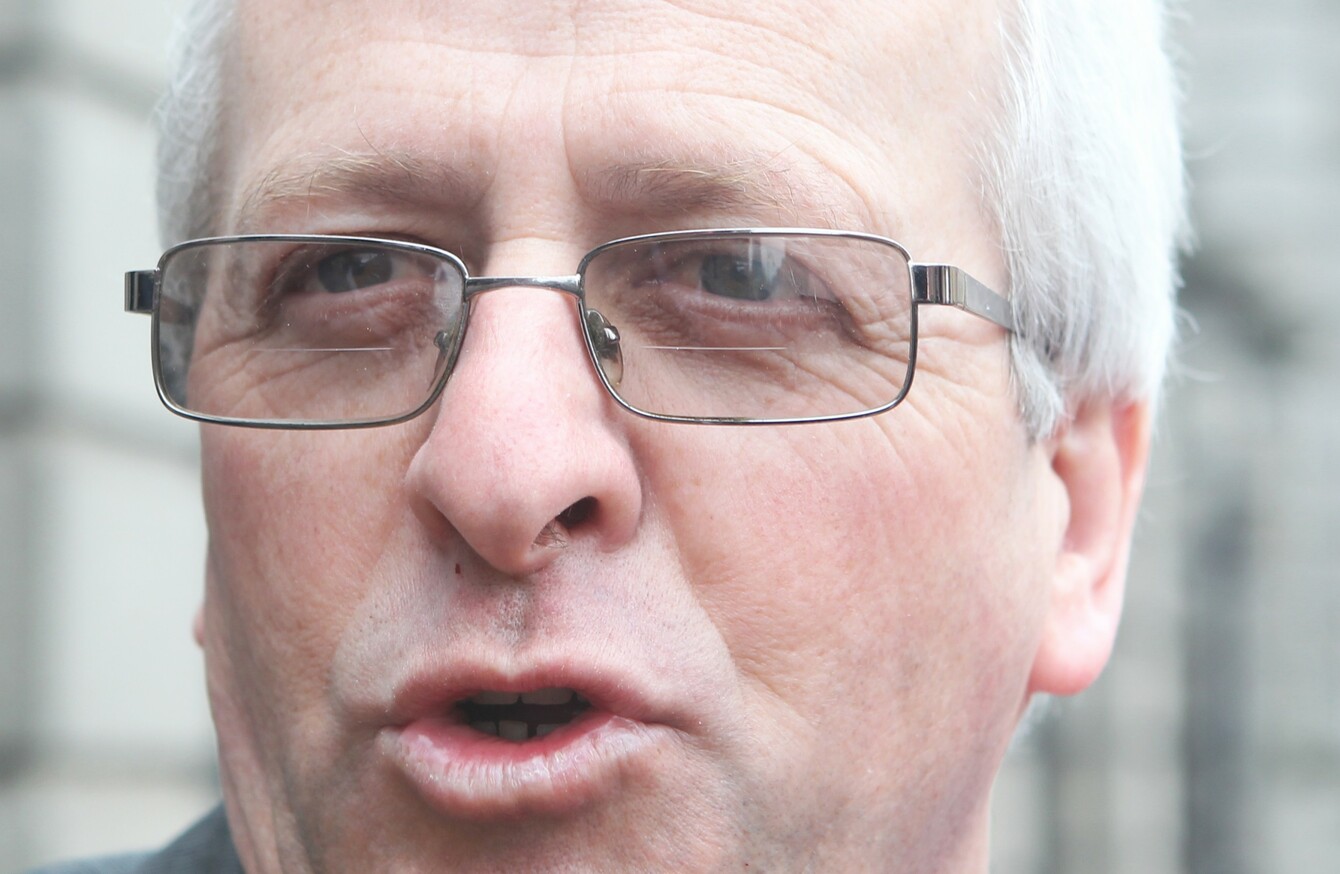 Image: Leon Farrell/Photocall Ireland
Image: Leon Farrell/Photocall Ireland
THE DÁIL SHOULD explicitly condemn the persecution of Christians in the Middle East, according to Deputy Mattie McGrath.
The independent TD made the comment as he welcomed a commitment given by the Minister for Foreign Affairs Charlie Flanagan to continue making the promotion of religious freedom and practice a cornerstone of Irish foreign policy.
During a Dáil topical issue debate this week, he raised the issue of Christian persecution in the Middle East, along with deputies Michael Collins, Noel Grealish and Kevin O'Keeffe.
They said that they have been attempting "for some time" to have the Dáil issue an explicit motion condemning the persecution and genocide of the Christian community in the Middle East.
"Those efforts will continue," said McGrath.
He described yesterday's debate as "a brief opportunity to highlight not just the obvious humanitarian disaster that this persecution represents, but also the serious geopolitical consequences that are arising from the destabilisation of the Middle East thanks in part to the actions of Daesh [Islamic State]."
McGrath said that he and his colleagues made the point "that over 334 million Christians are persecuted and discriminated against because of their religion and that Islamist extremism is the main threat not just for Christians, but also for members of other minority religious and non-religious groups".
"While I salute the sincerity of Minister Flanagan in addressing this issue, I am calling for more explicit and public condemnations from the Dáil as a whole," said McGrath.
He has now called on the Dáil to follow the example of the US Congress and the UK Parliament and "denounce in the strongest possible terms the savage barbarity that continues to destroy the lives of millions of Christians the world over".
Tragedy
In December, the Latin Patriarchate of Jerusalem, Archbishop Pierbattista Pizzaballa – who heads the Roman Catholic Church in the Holy Land – said that Christians across the Middle East were facing a "tragedy".
He also accused the international community of failing to act.
He said up to two-thirds of Christians have left in those two countries, mentioning in particular Aleppo – the previously mixed city in northern Syria which has been devastated by more than five years of civil war.
"In Aleppo, before the war there were 300,000 (Christians)," he said.
"Now it is about 50,000 maximum."
He accused world governments of failing to act to help stabilise the region, instead resorting to "slogans".
The international community now limit themselves to slogans and some economical support. Nothing more than that — it is very weak.
While he said attacks on Christians killed specifically due to their religion were relatively rare, there have been examples of persecution by the Islamic State group in Iraq and Syria.
As a region, the Middle East has the highest levels of religious hostilities in the world, according to research by the Pew Research Center.
Christians were harassed in 16 out of 20 countries in the region in 2016, Pew found.
- Additional reporting - © AFP, 2017