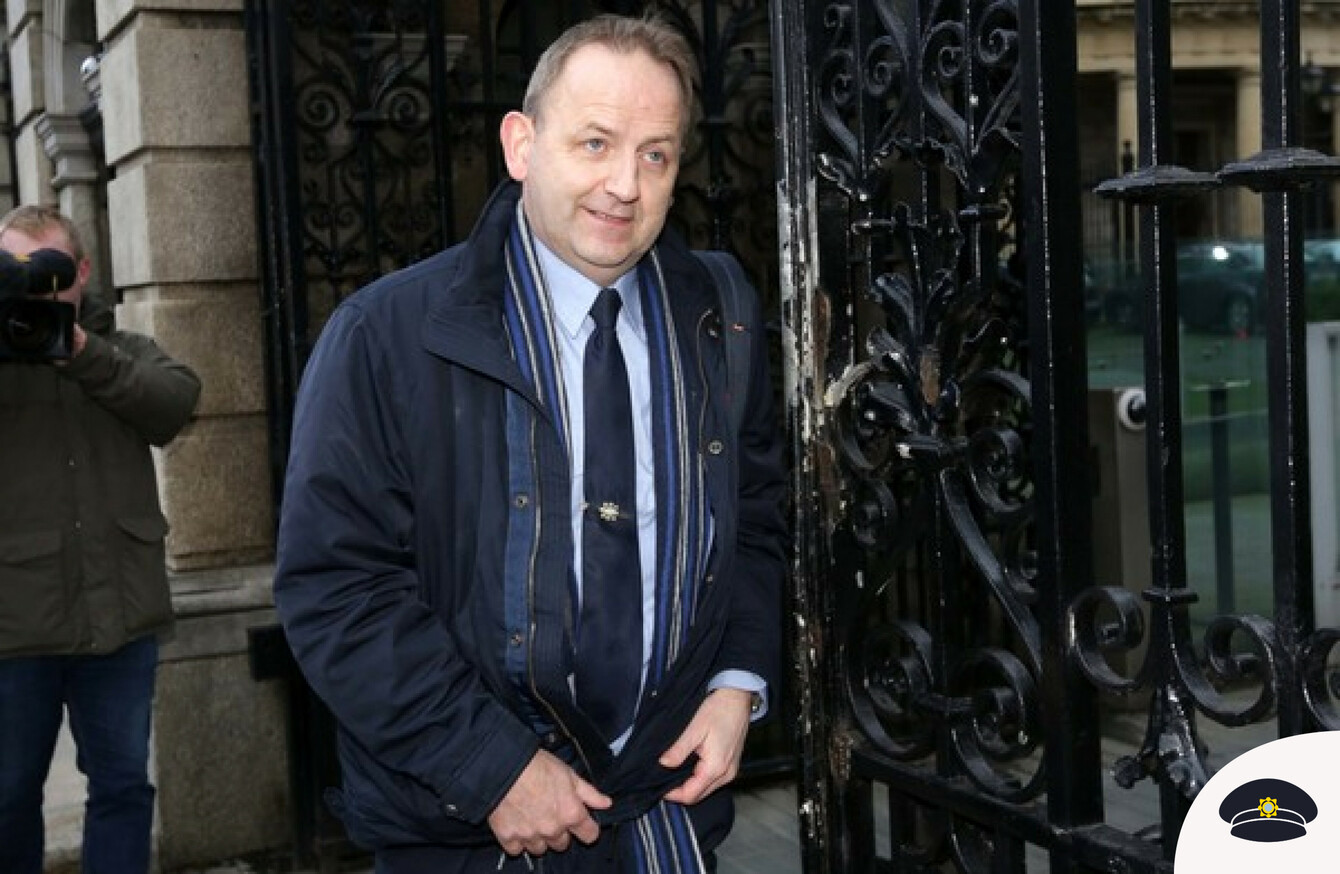 Image: Laura Hutton/Rollingnews.ie
Image: Laura Hutton/Rollingnews.ie
A GARDA LIAISON officer acting for Commissioner O'Sullivan at the O'Higgins Commission has said he has "no recollection" of an apology being made to Sergeant Maurice McCabe, after an error stating McCabe had made a complaint against a senior officer was discovered.
The tribunal is examining whether unjustified grounds were inappropriately relied upon by then-Garda Commissioner Noirin O'Sullivan to discredit Sergeant McCabe at the O'Higgins Commission of Investigation.
Giving evidence to the Disclosures Tribunal today, Chief Superintendent Fergus Healy said that the garda commissioner's legal team wanted to know what was the "triggering factor" which led to Sergeant McCabe's various complaints, which were being looked at by the Commission of inquiry.
He said that a "genuine error" led to a document which mistakenly stated that Sergeant McCabe had made complaints against a senior officer, Superintendent Michael Clancy.
In fact, the document should have stated Sgt McCabe had brought complaints to the officer.
Asked if anyone has apologised to McCabe for the error after it emerged at the Commission of Inquiry in June 2015, Chief Superintendent Healy said he had "no recollection of an apology forwarded during my particular time".
Chief Superintendent Healy said it would be "completely wrong" not to apologise.
The tribunal also heard that the garda commissioner's legal team was asked by the legal team for Sergeant McCabe if they accepted the finding of the O'Higgins Commission that aspersions against his character were wrong and unfair.
Michael McDowell SC, representing McCabe, said that at the outset of the tribunal hearings he was asked what case his client was making, and he wanted to know what case the garda commissioner's legal team was making about his client.
He asked Justice Charleton if Shane Murphy SC, representing the garda commissioner, was cross-examining on the basis that it was legitimate to question McCabe's motivation, despite Mr Justice O'Higgins calling this method "wrong and unfair".
"If the tribunal is being asked to draw a different conclusion to Mr Justice O'Higgins, I am entitled to know that,"McDowell said.
Mr McDowell said that Sgt McCabe was not the accuser at the O'Higgins commission, it was not an adversarial process, and the sergeant was called as a witness.
The Tribunal chairman, Mr Justice Peter Charleton, said his terms of reference were to look at whether there were unjustified grounds used by the garda commissioner to challenge Sergeant McCabe's credibility.
"Were there times at which you could legitimately challenge the credibility of Sergeant McCabe? That it seems is what I am looking into," the chairman said.
Murphy said that he was not seeking to appeal any findings made by the O'Higgins Commission, and that the garda commissioner fully accepted the findings in the O'Higgins report.
Murphy said that Sergeant McCabe had made serious accusations against senior officers, and it was reasonable and legitimate at the O'Higgins commission for the garda commissioner to seek to test the evidence.