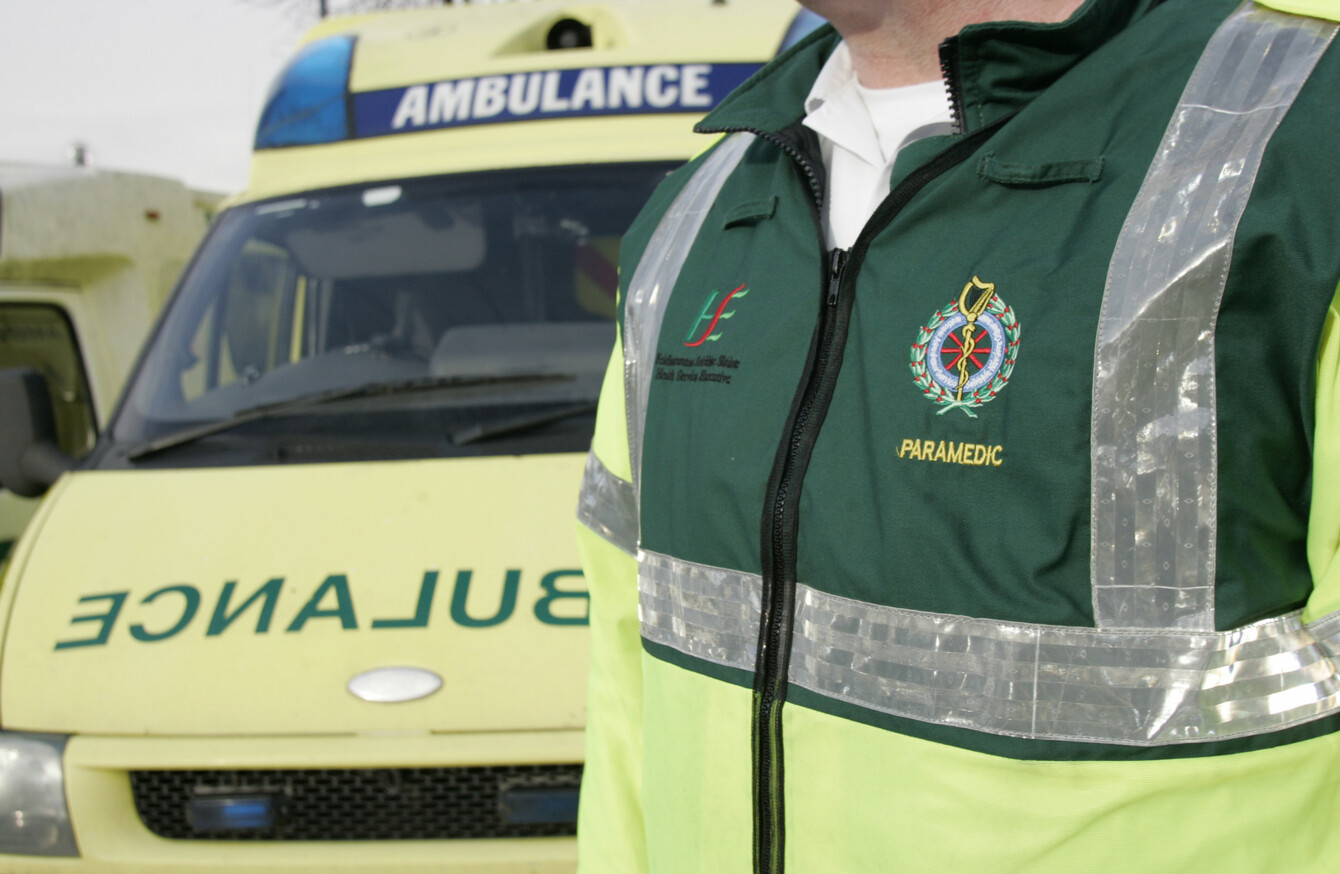 Image: Mark Stedman/Photocall Ireland
Image: Mark Stedman/Photocall Ireland
Updated at 5.30pm
A GIRL UNDER the age of 12 has died and several other children have been hospitalised in the northeast after an apparent outbreak of meningitis.
The children, who are all thought to be from the Navan area, were taken to Our Lady of Lourdes Hospital in Drogheda yesterday. All are showing at least one symptom of suspected meningitis.
One of the children is believed to have been transferred to a hospital in Dublin.
The HSE confirmed this afternoon that two girls under the age of 12 were hospitalised and one of them subsequently died. The other child is understood to be in a critical condition.
"Our thoughts in the first instance are clearly with the families of these two children, and particularly with the family of the child who sadly and tragically died," Dr Paul Kavanagh, Director of Public Health Medicine HSE North East said.
We are obviously very much aware of the anxiety that is being experienced locally and our focus is to ensure appropriate public health measures are put in place.
HSE public health staff are liaising with a primary school and family members.
GPs in the area are asking parents to be vigilant and say if their child has even one of the signs or symptoms to seek immediate medical advice.
Dr John O'Brien, GP and vice president of the Irish College of General Practitioners said:
"Any death from meningitis is a tragedy for the family and community involved. Our advice to parents and families in the area is to look out for symptoms such as high fever, lethargy or a rash in their child. If your child has even minor symptoms, or if they are a cause of concern, go to your GP for advice.
"However, if your child has no symptoms, please don't come to your GP for a check-up.   The chances of other children who came in contact with a child with meningitis being infected is very low," he added.
Four paramedic units as well as two advanced paramedics brought the children to hospital yesterday. The other children are being kept under observation.
Monika Marchlewicz of the Meningitis Research Foundation said parents should be reassured that most cases of meningitis and septicaemia are isolated.
"The bacteria that can cause the disease cannot live longer than a few moments outside the human body, so they are not carried on things like clothes or toys," she explained.
People usually need to be in close or prolonged contact for the bacteria to pass between them. Even when this happens, most people do not become ill because they have natural immunity.
With reporting by Elaine Keogh