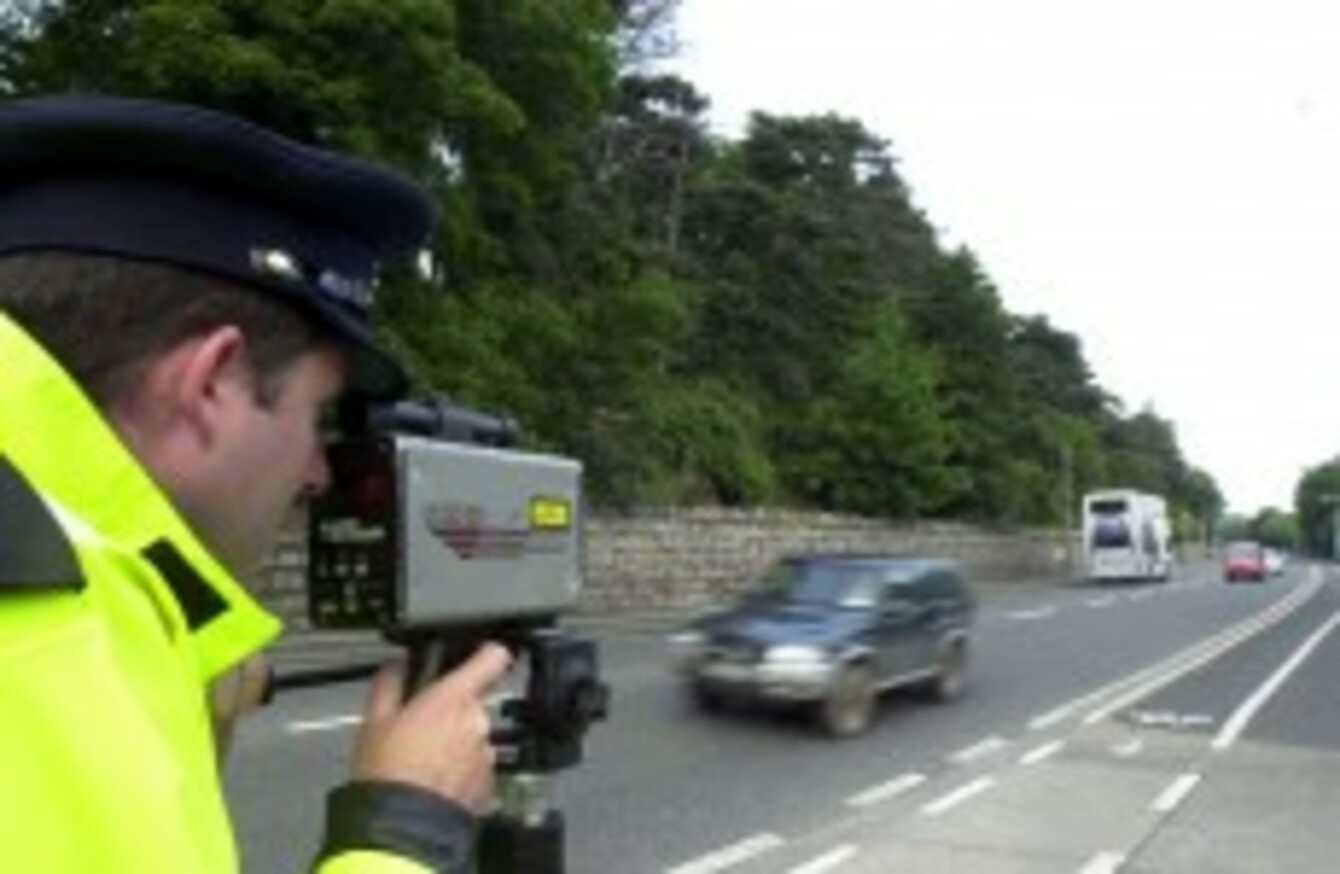 Image: Leon Farrell/Photocall Ireland
Image: Leon Farrell/Photocall Ireland
IRISH DRIVERS WHO commit motoring offences while abroad will soon face prosecution abroad for their infractions, under a plan being voted upon tomorrow by the European Parliament.
A draft European Directive up for vote tomorrow would see member states sharing their vehicle registration database with each other – allowing for the exchange of data between two countries in order to identify a driver guilty of an offence.
The proposal for the directive will target eight traffic offences with a critical impact on road safety, including the 'big four' offences which are responsible for three-quarters of road deaths.
The offences include speeding, failing to observe traffic lights, failing to wear a seat belt, drink-driving, drug-driving, failing to wear a safety helmet on a motorbike, the illegal use of an emergency lane and using a mobile phone while driving.
If approved, it would be up to the member states in which the offence was committed to decide upon a punishment – meaning an Irish driver would not face the addition of Irish penalty points to their licence for an offence committed overseas.
The proposed plan, if passed, will be formally adopted in the coming weeks with member states given two years to adopt the directive into their own national law.
Europe's transport commissioner Slim Kallas said the directive was necessary to tackle a culture where visiting overseas drivers are three times more likely to commit an offence than a resident.
"Many people seem to think that when they go abroad the rules no longer apply to them. My message is that they do apply and now we are going to apply them," he said.