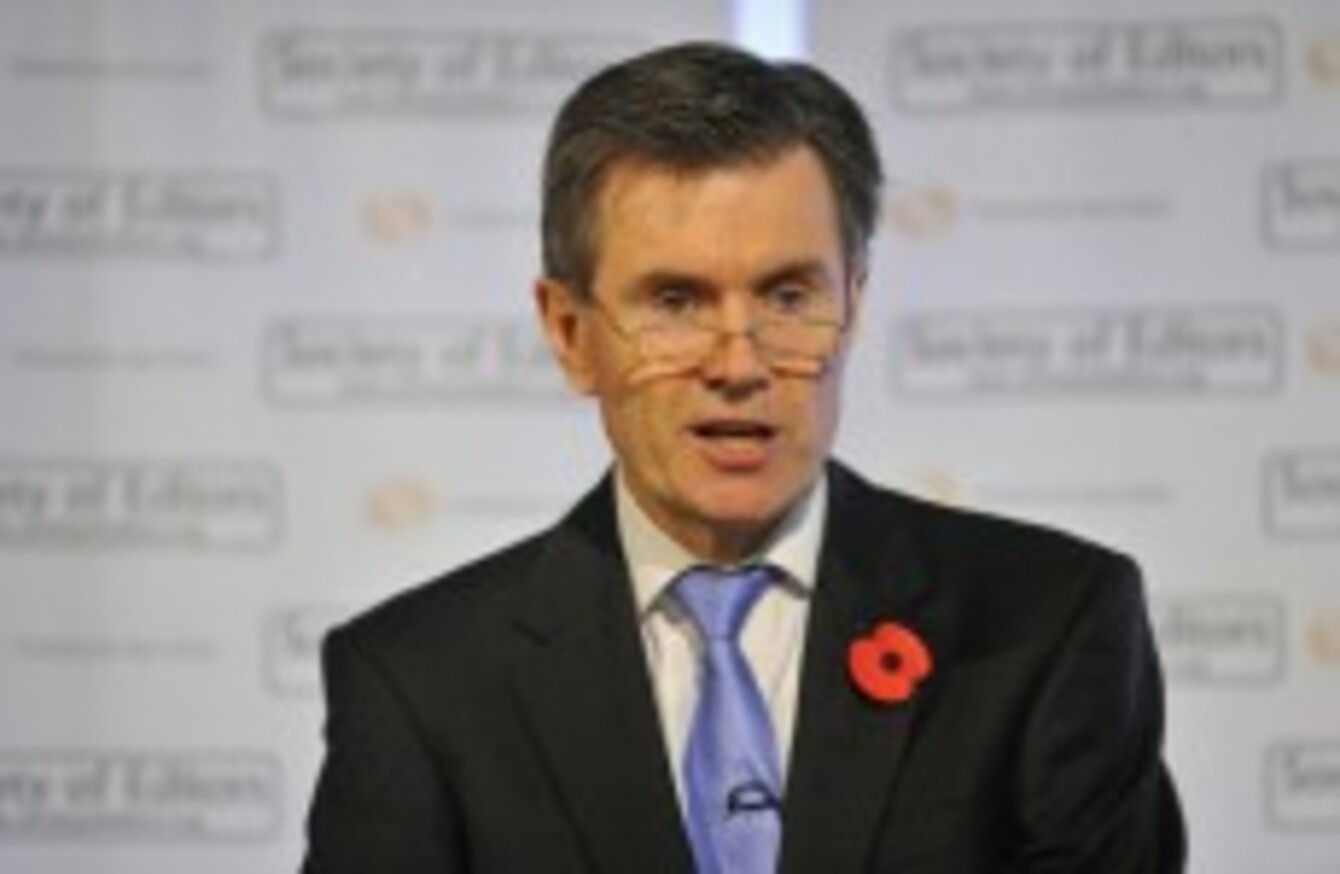 Sir John Sawers, the chief of the Secret Intelligence Service, MI6, making a public speech in London.
Sir John Sawers, the chief of the Secret Intelligence Service, MI6, making a public speech in London.
THE HEAD OF MI6, the United Kingdom's Secret Intelligence Service (SIS), has insisted that the organsiation has "nothing whatsoever" to do with torture, The Guardian reports.
In a public speech – the first ever made by a serving MI6 chief – Sir John Sawers called torture "illegal and abhorrent" and insisted that the SIS do not torture suspects to glean information from them.
He warned, however, that the UK had to work with agencies from other countries which were not always "friendly democracies":
We can't do our job if we work only with friendly democracies. Dangerous threats usually come from dangerous people in dangerous places. We have to deal with the world as it is.
He said that, because of the SIS's commitment to human rights, it was faced with a dilemma every day:
Suppose we receive credible intelligence that might save lives, here or abroad. We have a professional and moral duty to act on it. We will normally want to share it with those who can save those lives.
We also have a duty to do what we can to ensure that a partner service will respect human rights. That is not always straightforward.
Yet if we hold back, and don't pass that intelligence, out of concern that a suspect terrorist may be badly treated, innocent lives may be lost that we could have saved.
These are not abstract questions for philosophy courses or searching editorials. They are real, constant, operational dilemmas.
Sawers continued by explaining the value of MI6′s work:
You, and millions of people like you, go about your business in our cities and towns free of fear because the British government works tirelessly, out of the public eye, to stop terrorists and would-be terrorists in their tracks.
The most draining aspect of my job is reading, every day, intelligence reports describing the plotting of terrorists who are bent on maiming and murdering people.
Sawers stated that torture is not practiced by the SIS under any circumstances, despite the consequences:
Torture is illegal and abhorrent under any circumstances, and we have nothing whatsoever to do with it. If we know or believe action by us will lead to torture taking place, we're required by UK and international law to avoid that action. And we do, even though that allows the terrorist activity to go ahead.
Some may question this, but we are clear that it's the right thing to do. It makes us strive all the harder to find different ways, consistent with human rights, to get the outcome we want.