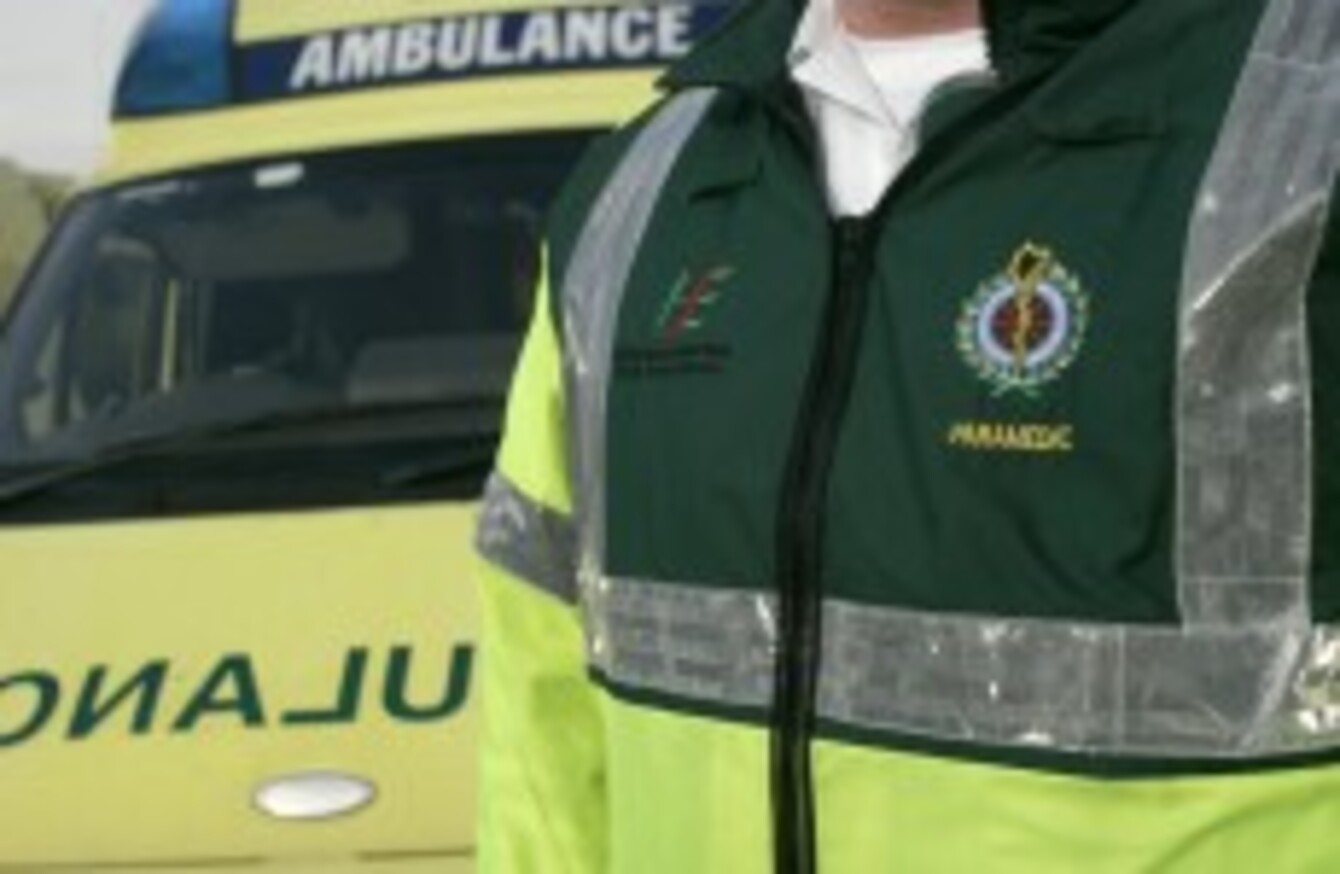 File
Image: Mark Stedman/Photocall Ireland
File
Image: Mark Stedman/Photocall Ireland
THERE IS A 'black cloud' over Midleton in East Cork after the tragic death of a toddler, a local councillor has said.
Sinn Féin councillor Pat Buckley told TheJournal.ie that he has been inundated with calls from concerned people after the boy, named locally as Vakaris Martinaitis (2), died following a fall from an upstairs window at his home.
Cork All-Ireland winning hurler Kevin Hennessy saw the family moments after the fall and told Morning Ireland he rang the ambulance service but was told that there was no ambulance available in their area at that time to bring the child to hospital.
He brought the child to South Doc and Martinaitis, who was conscious but had a graze over his left eye and a swollen forehead, was subsequently driven to hospital by Hennessy.
Cllr Buckley said that he is angry at the way the ambulance service in East Cork has been reorganised and is calling for a full inquiry into the death of the toddler. Martinaitis's death follows the death in March of seven-year-old James Casey Butler.
HSE
The HSE said today that extends its sympathies to the family of the deceased child. It said that to establish an accurate account of this incident, it has asked the National Ambulance Service to examine the details of what occurred and to provide an account of the facts.
Buckley said he is "very angry and very bitter about the situation and the HSE and ambulance service in East Cork". He said that at a meeting last year when the HSE was changing the ambulance system, he asked if it could promise that there would be an ambulance "24 hours, seven days a week, 365 days year in Midleton" and was told there would be.
He said that it doesn't make sense not to have an ambulance service based in Midleton, given that such a service took on average 220 calls a month when it was in the area.
Buckley said there is a lot of anger in Midleton following the news of the boy's death, and the situation regarding the ambulance service.
He has called for a full inquiry into the death of the young boy. People in Midleton are "terrified" because of the ambulance situation, he said.
The system is diabolical – it's not working.
In the last eight weeks in Midleton we have have two children, seven and two, who are both dead. It makes me mad
Buckley will put an emergency motion demanding a full inquiry to the town council next Tuesday, and will also be asking the HSE to put the ambulance base back into Midleton. He also plans to lobby TDs on the issue.
He said that the tragic death has "affected the whole town. It's like there is a black cloud over Midleton and East Cork".