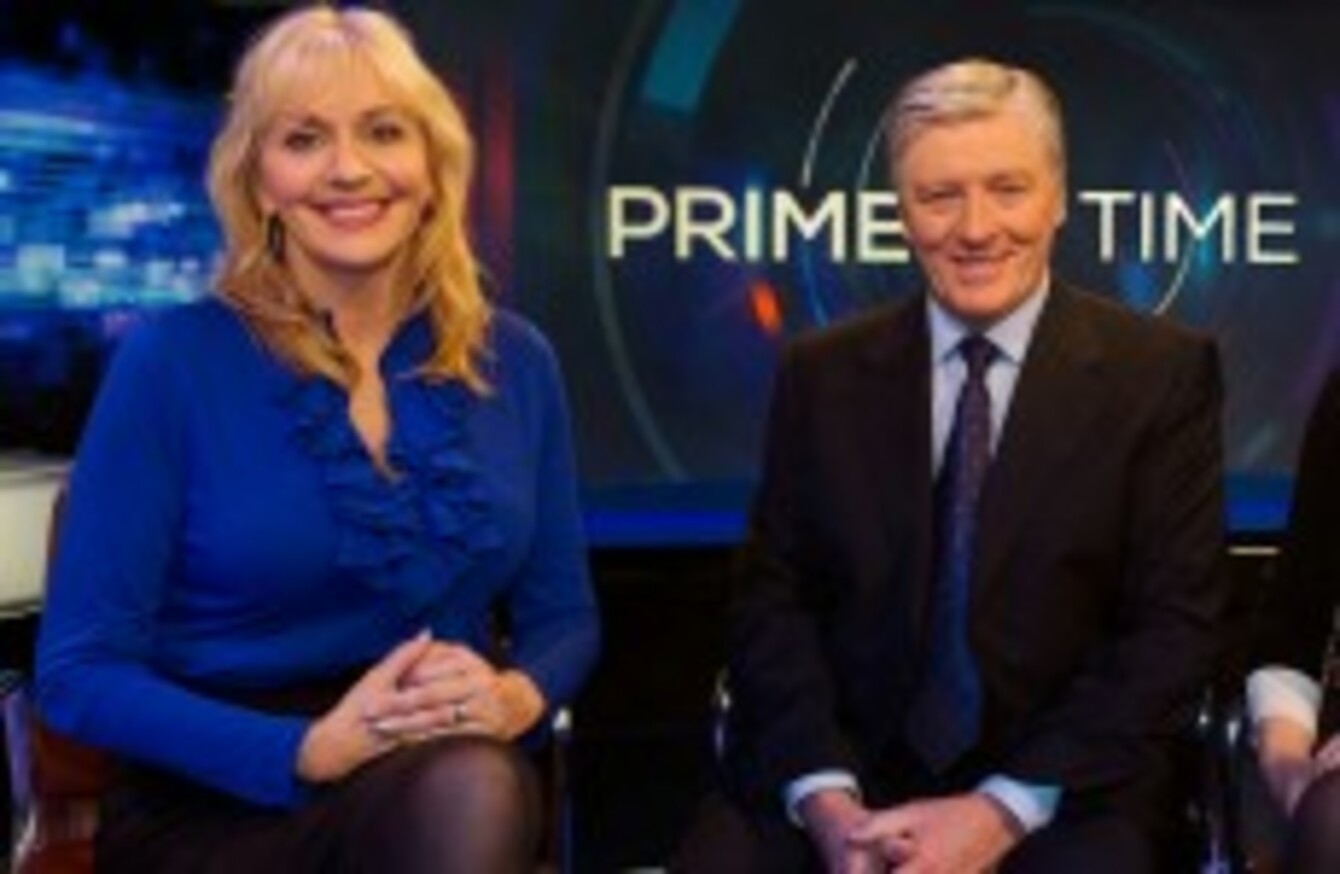 Miriam O'Callaghan with the Newstalk-bound Pat Kenny
Image: RTÉ Press Office
Miriam O'Callaghan with the Newstalk-bound Pat Kenny
Image: RTÉ Press Office
MIRIAM O'CALLAGHAN HAS claimed she hasn't even thought about the possibility she might replace Pat Kenny on RTÉ Radio and will not be drawn on whether or not she is interested in the slot.
Speaking at RTÉ's autumn schedule launch in Donnybrook today, the Prime Time presenter and current host of the John Murray Show on Radio One said she was still getting over the shock of Kenny's departure to Newstalk last week.
"I haven't actually thought about it," she said. "I know it's weird, I was so shocked at Pat leaving, you know, some people think things are known, but like that was like an exocet missile."
O'Callaghan claimed it is unlikely that she will be offered the slot even though she has been tipped as one of the favourites to replace Kenny on the radio in September.
"Pat's just gone, it's a huge shock, he was here for 41 years. I felt really privileged to work with him on Prime Time, I learnt so much from him. I felt he was a really solid presence," she said.
O'Callaghan said that Kenny's departure has left a "big, big hole" that needed to be filled but acknowledged her passion for current affairs broadcasting, saying "it's in my DNA".
However, she added: "It's not easy, it is not for the faint-hearted. If you're doing tough interviews – whether it's Martin McGuinness or Enda Kenny – it is not for the fainthearted and it's a difficult enough medium to do actually."
RTÉ has confirmed that O'Callaghan will return along with Claire Byrne on Prime Time last this year with a third presenter – to replace Pat Kenny – to be announced in due course.
Byrne is due to go on maternity leave in the autumn with Prime Time reporters Robert Shortt and Katie Hannon continuing to fill in as presenters in addition to O'Callaghan.
Meanwhile, RTÉ Television's managing director Glen Killane told The Last Word on Today FM this evening that there are no plans to feature Pat Kenny in the broadcaster's autumn schedule and insisted the departure is an opportunity for new talent.
"Part of being a public service broadcaster is about bringing through new talent and I think its an opportunity for some new talent to flourish," Killane told Matt Cooper.
"Pat is an absolutely outstanding broadcaster, there's no question about it, but this is the way of the world, this is market dynamics operating, and its good to see new fresh blood coming through as well."