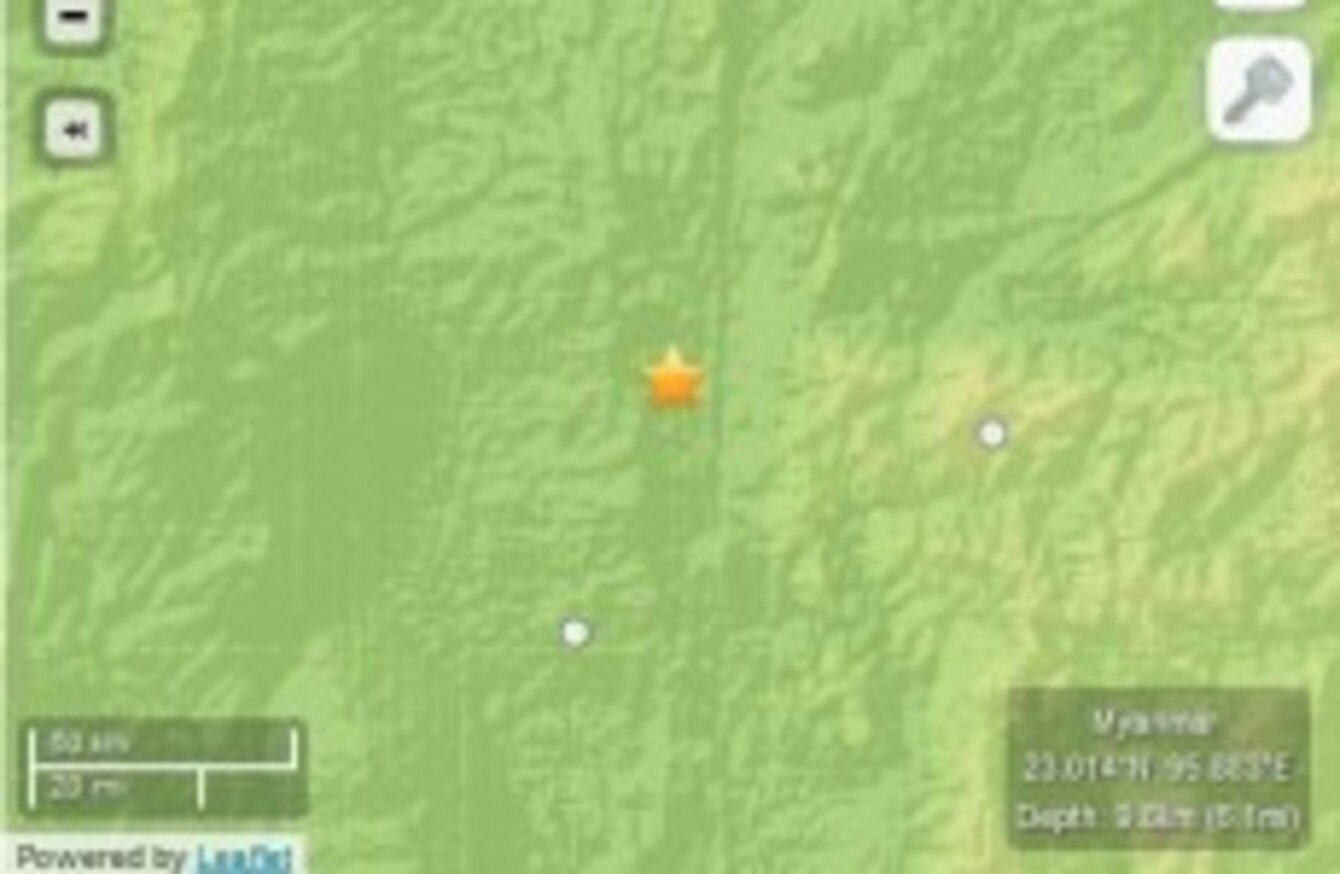 Image: USGS
Image: USGS
A STRONG EARTHQUAKE has hit northern Myanmar, collapsing a bridge and a gold mine.
At least 13 people are feared dead, while dozens more have been injured.
Panicked residents in the central city of Mandalay also felt the 6.8-magnitude quake, which was followed by strong aftershocks. However, no injuries or damage was reported there.
The event occurred at 7.42am local time about 116 km from the population hub. The immediate area surrounding the epicenter is underdeveloped and, despite earthquakes being quite common, the country has a poor disaster response system.
The biggest single death toll was reported by a local administrative officer in Sintku township – on the Irrawaddy River near the quake's epicentre – who told The Associated Press that six people had died there and another 11 were injured.
According to news reports, several people died when a bridge under construction across the Irrawaddy River collapsed east of Shwebo. The bridge linked the town of Sintku, 65 kilometres north of Mandalay on the east bank of the Irrawaddy, with Kyaukmyaung on the west bank.
-Additional reporting by AP, AFP