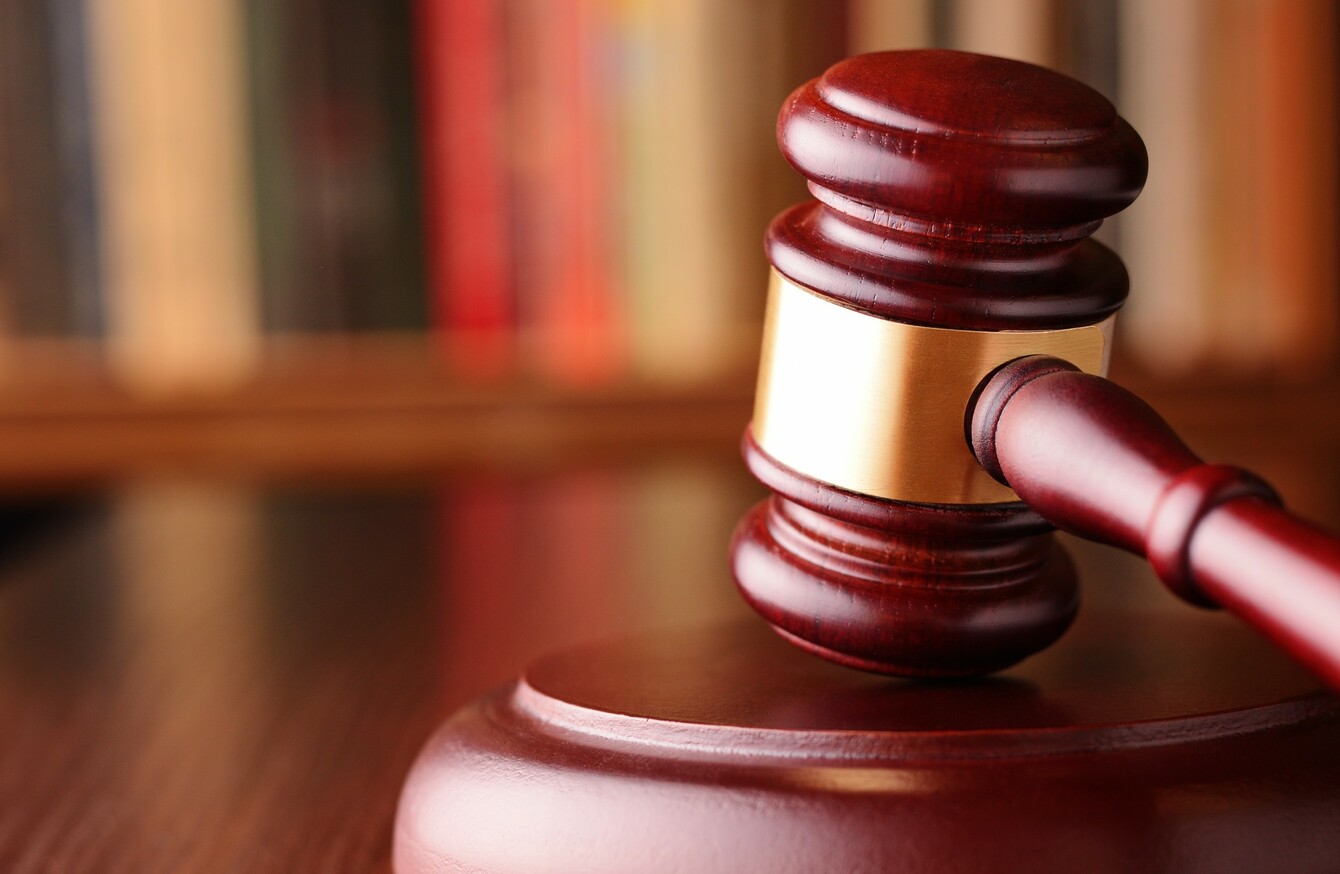 Image: Shutterstock/sergign
Image: Shutterstock/sergign
A MOTOR TRADER, who left a mother-of-four with an unsellable "clocked car", has been given a three-month sentence at Dublin District Court.
Ex-soldier turned second hand car dealer, Jonathan McSherry, 35, of Monastery Road, Clondalkin, Dublin pleaded guilty under the Consumer Protection Act.
He admitted engaging in misleading commercial practice by providing false information in relation to the kilometre reading on the odometer of a '09-reg Nissan Qashqai. It happened at Station Road Autos, in Clondalkin Commercial Park, Station Road, in Dublin 22 on 17 July, 2014. The offence can carry a maximum six-month sentence as well as a fine of up to €3,000.
McSherry is already serving a three and a half year prison sentence with the final 12 months suspended for assaulting his former partner and breaching a barring order. During that incident he punched and kicked his ex-partner, fracturing her eyes, face and skull. That sentence was imposed on 21 December last.
He appeared at Dublin District Court today to face a car clocking prosecution brought by the Competition and Consumer Protection Commission (CCPC). However, he will serve no extra jail time because the sentence imposed will run concurrently to the longer one.
CCPC investigator William Fahy told the court that on 17 July, 2014, mother-of-four Onome Nwankwo bought the Nissan paying €6,000 and trading in her previous car which was valued at €5,000. She had seen the Nissan Qashqai on Carzone.ie and noted that the advert said the car had 135,000 kms on the odometer. She bought it but a year later Ms Nwankwo needed a larger vehicle because of her growing family.
She attempted to trade in the Nissan Qashqai at another motor traders but they would not deal with her because the car had been "clocked", meaning "the odometer had been run back".
Fahy agreed with prosecution counsel Lorcan Staines that five months before Ms Nwankwo bought the Nissan car, it had been with another motor dealer. At that stage it had about 175,000kms on the odometer, 40,000 more than it was sold by McSherry to Ms Nwankwo. Ms Nwankwo was left with a car without enough seats for her all family to travel together and she is unable to sell it on as a result of the clocking, the court was told.
McSherry had eight prior criminal convictions, said Staines. They included district court convictions for public order offences and minor road traffic offences but there was also one charge for possessing stolen property.
After the investigation began he closed down his dealership and tried to open another one at a different location, the court was told. He also had convictions for assault causing harm to his ex-girlfriend and breaching a barring order which led to him getting his current sentence which was imposed in December at Dublin Circuit Criminal Court.
The CCPC official agreed with defence counsel Tessa White that when questioned about Nwankwo's complaint, McSherry was co-operative. Counsel said her client's indication of a guilty plea meant the prosecution did not have to bring all their witnesses to court.
The court heard McSherry, who did not address the court, had worked in the public service for a number of years before he entered the motor trade. He sustained the business for some time and had a number of employees but developed drink and drug addiction problems which led to the downfall of his business and his personal situation, his barrister said.
She furnished the court with a letter from him and said that he was apologetic adding that he is engaging with all services made available to him. The Probation Service had also found him suitable for on-going supervision which counsel said was perhaps indicative of the efforts McSherry has been making over the last 12 to 18 months.
When asked by the judge if there was a chance of compensation, she said that while McSherry would like to be able to pay that was not currently a practical option and he is not due to be released until a date in January 2018.
Judge Brennan said the aggravating factors had to be taken into account; his prior convictions, the breach of trust and a customer had been "stuck with a car she cannot sell and is of no use to her with four children".
He imposed a three-month sentence. However, noting McSherry had addiction problems and was going through a rough period but has tried to turn his life around, he ordered that the sentence to run concurrently to his existing jail term.