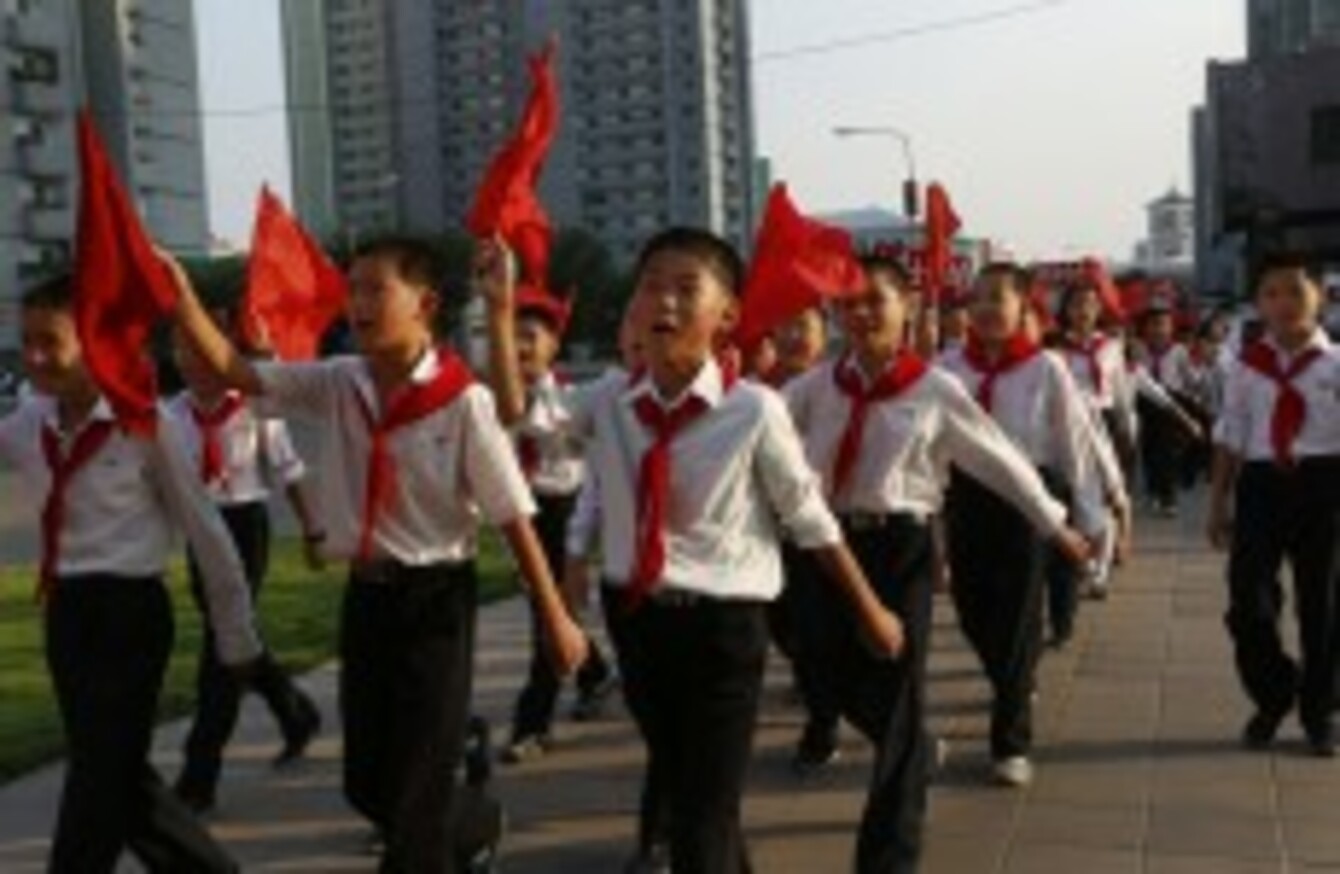 Image: Vincent Yu/AP
Image: Vincent Yu/AP
NORTH KOREA'S parliament has held a rare session, presided over by Kim Jong-Un, which had been expected to confirm an apparent push by the new, young leader to introduce limited economic reforms.
The country has one of the world's most rigidly-controlled economies and is desperately poor following decades of mismanagement and isolation, as well as the imposition of international sanctions over its nuclear programme.
The rubber-stamp parliament last convened in April, and it is highly unusual to hold two sessions in the same year.
North Korea watchers and media reports in South Korea had speculated that the parliament would adopt market reforms that Kim has shown signs of experimenting with since taking power following the death of his father Kim Jong-Il last December.
However, the state news agency KCNA's description of the day's proceedings mentioned only a report on education and a minor reshuffle in the parliament's standing committee.
Since assuming the leadership, Kim Jong-Un has made several public statements on the need to improve living standards, and there have been signs of introducing incentives for workers and farmers to boost productivity.
"Reforms are always risky in a closed totalitarian country, but Jong-Un appears to be confident that his leadership is now stable enough to enforce a new system," Yang Moo-Jin at the University of North Korean Studies in Seoul told AFP.
Regime could allow farmers to keep harvest
Newspaper reports in Seoul had suggested one change may see the North's regime taking only 70 per cent of the harvest from collective farms, allowing farmers to keep or sell the remainder.
The fact that the KCNA report on the session contained no mention of economic reform might suggest Pyongyang is still wary of moving beyond the trial stage towards institutionalised change, analysts said.
"As a whole, today's announcement means the North's economic reform still remains at an experimental level and has not reached the point where it can be enshrined in laws to be approved by the assembly," Soongsil University professor Lee Jung-Chul told AFP.
The caution is understandable given the results of Pyongyang's past attempts at freeing up the economy.
Limited market reforms were introduced in 2002 to revive an economy which had begun to collapse in the 1990s, as subsidised imports of fuel and food from the former Soviet Union and its European satellite nations dried up.
The resulting boom in street markets and general trading activity across the nation was seen as a threat to government control and most of the reforms were rolled back three years later.