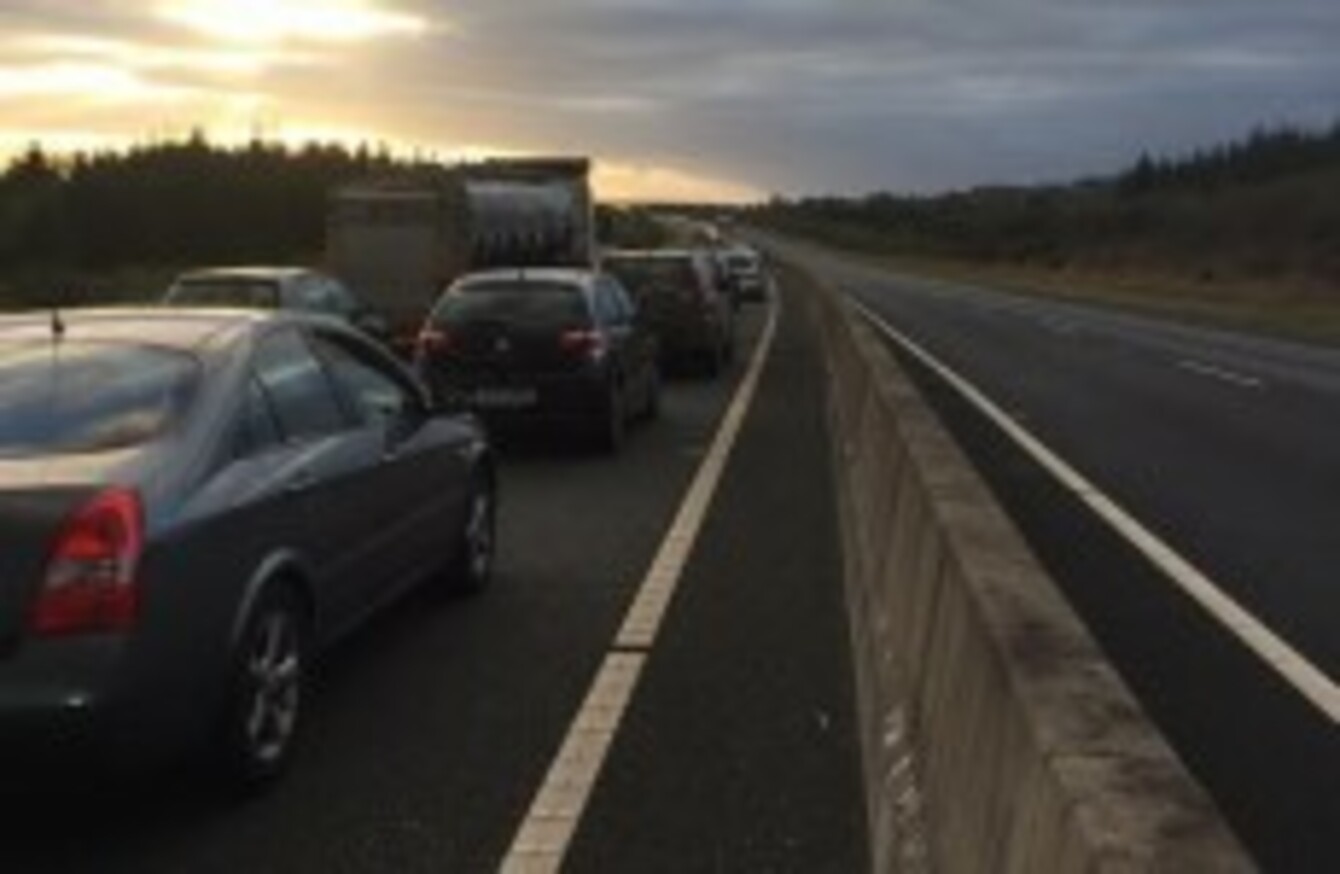 Image: David Wallace
Image: David Wallace
A SINGLE VEHICLE car crash on the M8 southbound is causing a massive traffic tailback this evening.
The accident happened between Junction 12 Mitchelstown North and Junction 13 Mitchelstown South.
Emergency services are on the scene and the gardai say oil is currently being cleared from the road which is causing the delay.
It's believed that the car overturned.
However, gardaí say the driver of the car was not seriously injured and has not been brought to hospital.
An eye witness told TheJournal.ie, "Gardai are driving in the wrong direction down the hard shoulder to warn motorists approaching the scene."
AA Roadwatch have reported that the accident has been cleared:
However, motorists on the scene say traffic is still very bad.