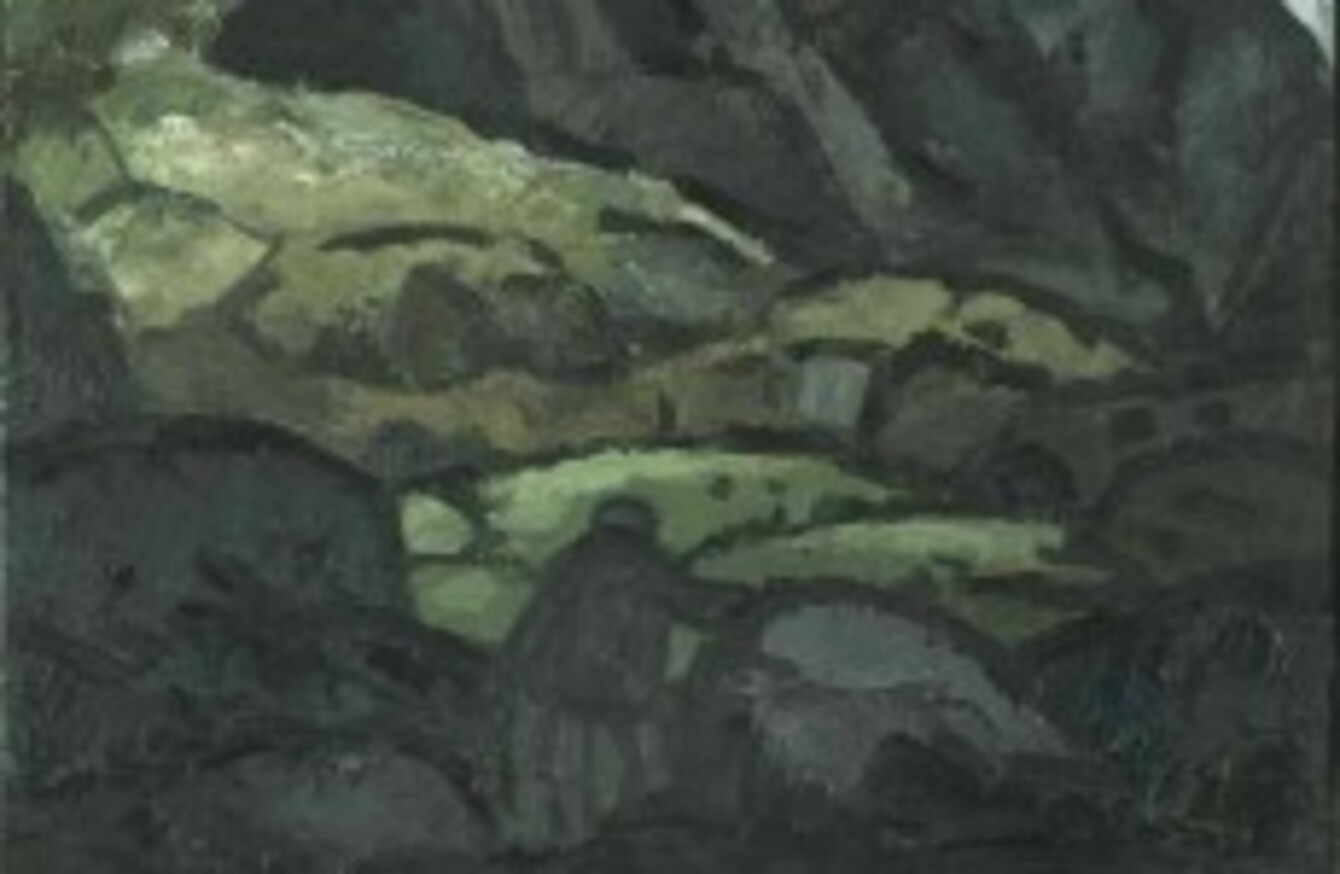 The stolen painting
Image: Metropolitan Police
The stolen painting
Image: Metropolitan Police
STAFF AT A London cultural centre discovered that a painting had been stolen after the frame was found in a toilet.
The oil painting by renowned Welsh artist Kyffin Williams is believed to have been taken in the past three weeks, but the theft only became clear when the frame was found broken and concealed in a toilet cubicle.
Police said that whoever took the painting from the Southbank Centre in London is likely to try to sell it.
Sir Kyffin Williams, who died in 2006 at the age of 88, is widely regarded as the defining Welsh artist of the 20th century. Many of his works show the Welsh landscape in simplified form.
The stolen painting is called Landscape at Llanaelhaern and dates from 1947. It shows a lone figure looking out a dark rural landscape.  It had been on display in a secure room at the centre since November last year when it was received on loan.
"Whoever stole this painting is likely to try to sell it," said investigating officer DC Ray Swan of the London Metropolitan Police. "I urge anyone who is offered the painting to report the matter to us immediately".