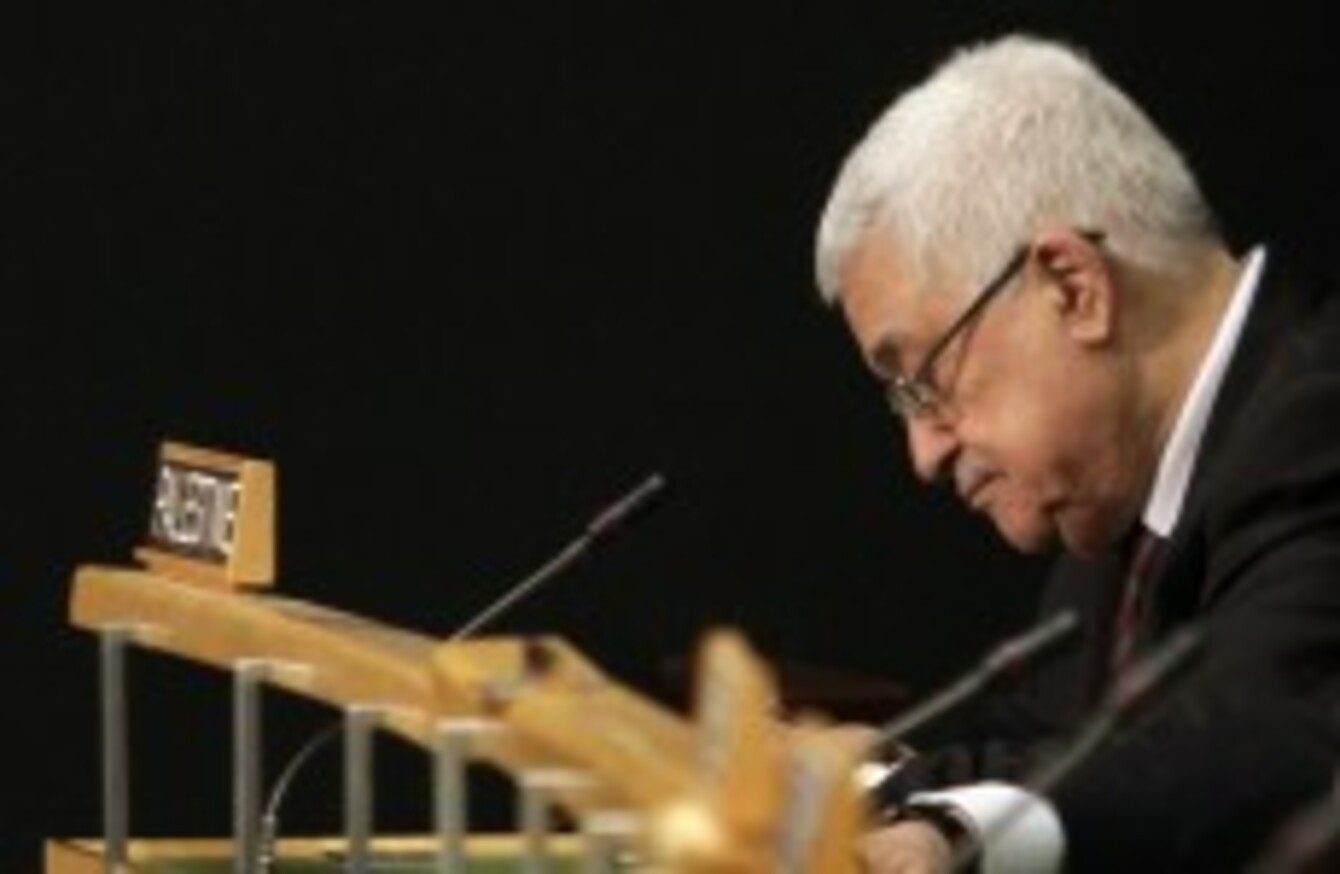 Abbas at the UN General Assembly
Image: Richard Drew/AP/Press Association Images
Abbas at the UN General Assembly
Image: Richard Drew/AP/Press Association Images
PALESTINIAN PRESIDENT Mahmoud Abbas will today launch a historic official bid for statehood at the United Nations.
At the United Nations, Abbas will submit an application for full UN membership for Palestine, most of which remains occupied by Israel as it has been since 1948.
The US has promised to veto any such move, and president Barack Obama earlier this week urged Abbas to drop the application and instead look for a smaller upgrade of Palestine's status. In a speech earlier this week, Obama told the UN: "Peace will not come through statements and resolutions."
Abbas will address the UN General Assembly, which is currently meeting in New York. His Israeli counterpart Benjamin Netanyahu will also speak, with Reuters reporting that he will argue only bilateral negotiations can result in a Palestinian state.The Security Council will then debate the application.
However, peace talks have been stalled since last year when Netanyahu refused to suspend settlement-building in the occupied territories.
One member of the Palestinian delegation told the Daily Telegraph they would stand firm in the face of international pressure to give up their bid. He said: "We made lots of concessions over the years. It's time the Israelis make the concessions."
According to Bloomberg, Palestine may also seek to overrule the Security Council by taking their case straight to a vote in the General Assembly – where a little-known mechanism introduced during the Cold War allows a majority to negate Security Council vetoes. But it is unclear whether the ruling would apply in this case.