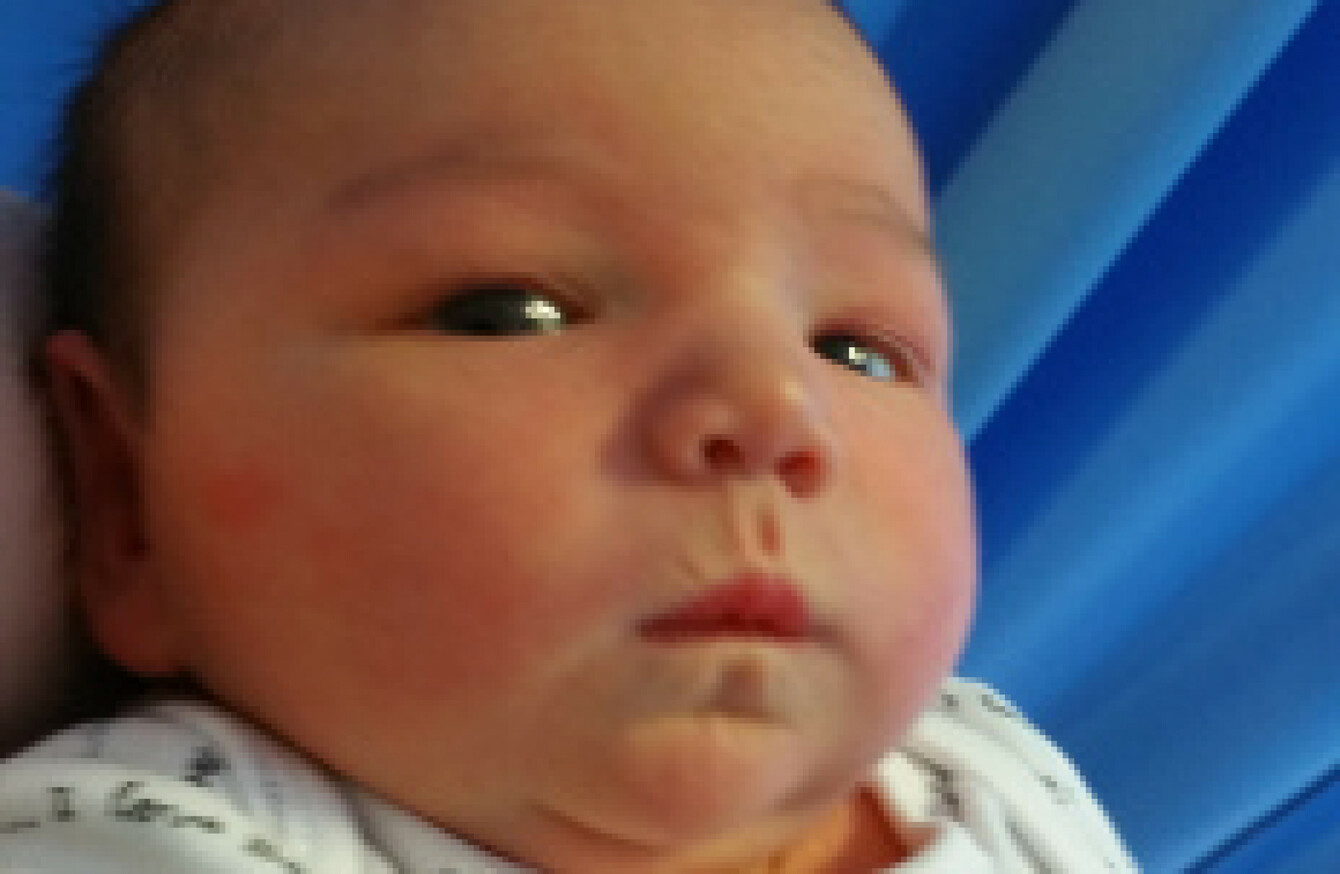 Eibhlín Wills
Eibhlín Wills
A COUPLE WHOSE infant daughter died from a cold sore infection have renewed calls for a policy change and greater awareness of the virus after a Coroner's verdict found that she died after contracting the virus in hospital. 
Eibhlín Wills was 12 days old when she died from the common cold sore virus in December 2015.
Today at the Coroner's Court, Dr Myra Cullinane recorded a verdict of "death due to a healthcare acquired infection" at an inquest into Wills' death. 
Her parents, John and Louise – who have set up a website in Eibhlín's memory – have been campaigning for neonatal herpes to become a notifiable disease in this country since her death.
The coroner today recommended this be done and has said that she will bring it to attention of the Minister for Health Simon Harris. 
"For the past three years we have had to live with the unspeakable horror of losing our baby girl to an entirely preventable disease," John Wills said today. 
Today's verdict gives us the opportunity to again warn the public, and especially the families of newborns and those caring for them, of the potential danger of the common cold sore virus.
'Lack of information'
There are two types of Human Herpes virus.
The first, HSV-1, causes 'common' cold sores which appear on the face, generally around the lips or nostril. 
HSV-2 is more commonly associated with painful blisters or ulcers in, or around, the genital area. 
It is estimated that 3.7 billion people worldwide are currently infected with HSV-1.
Common symptoms of both types of the virus include the onset of tingling discomfort followed by development of painful blisters or ulcers at the site of infection which frequently flare up in times of stress. 
People may also carry this virus yet never show symptoms. 
The virus is spread by direct contact with a skin lesion, saliva or genital secretions and can be spread from person to person whether symptoms are present or not.
It is most likely to spread during an active outbreak and the most common means of transmission include kissing, genital contact or direct contact with another infected site.
Neonatal HSV can – as in Eibhlín's case – be fatal. In 85% of cases, it's transferred from the mother to the baby during delivery.
Following today's verdict, Eibhlín's parents are calling for all maternity units in Ireland to receive factual data on Neonatal HSV and for the virus to be included on the register of notifiable diseases.
This means that all medical practitioners – including clinical directors of diagnostic laboratories – are required to notify the Medical Officer of Health or Director of Public Health.
This information can be used to investigate cases, thus preventing spread of infection and further cases.
Eibhlín's parents are also calling on the Minister for Health to ensure that the public is made aware of the danger of cold sores coming in direct contact with babies.
"Horrified" at the lack of information available about the virus, Eibhlín's mother, Louise, said today that "we now want to ensure the general public is aware how lethal a cold sore can be to a newborn baby".