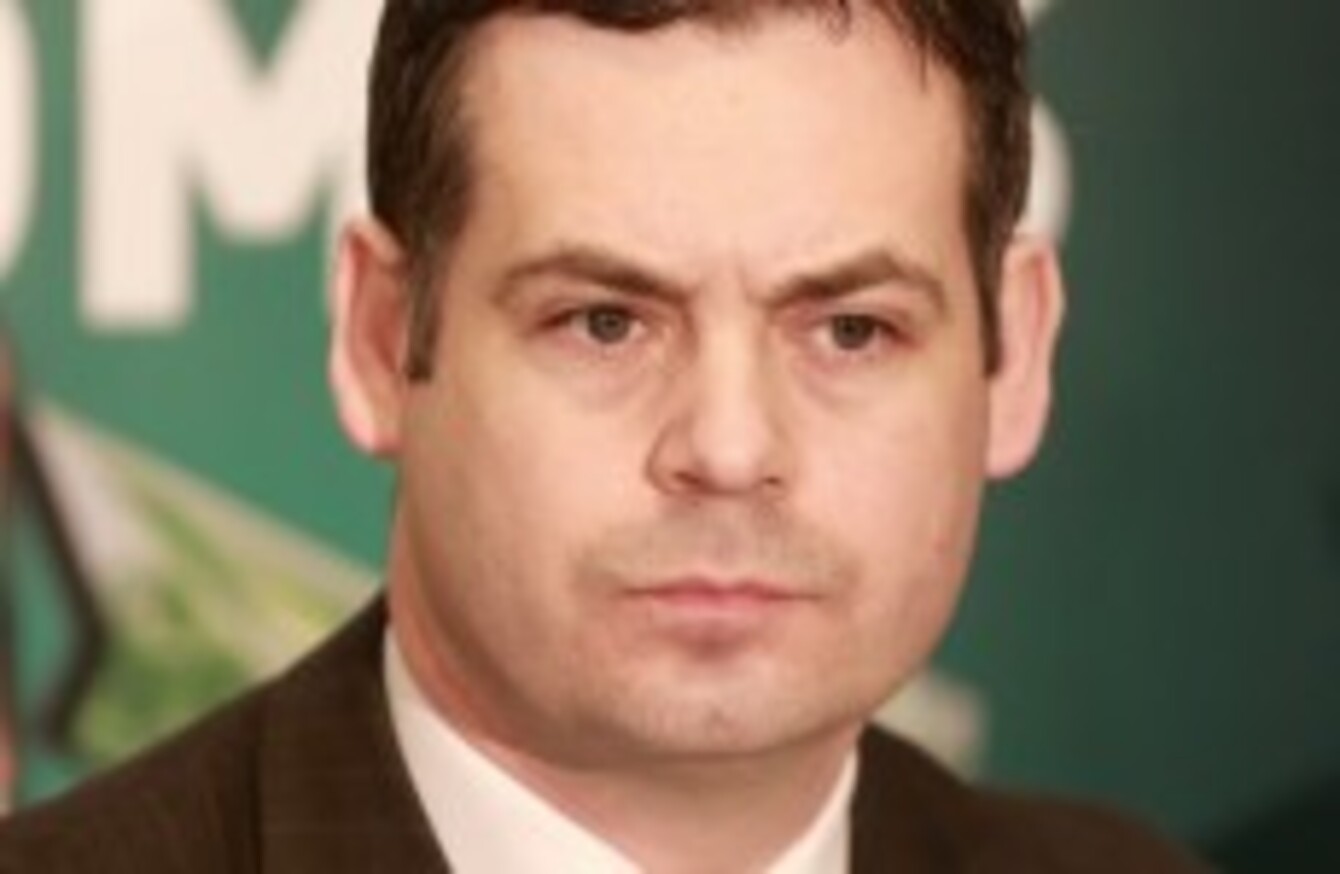 Pearse Doherty
Image: Wanderley Massafelli/Photocall Ireland
Pearse Doherty
Image: Wanderley Massafelli/Photocall Ireland
SINN FÉIN'S FINANCE spokesperson Pearse Doherty has claimed that most TDs, ministers, junior ministers and 'position-holders' in the Dáil use money that he and other Sinn Féin deputies do not take home to "buy a new car, go on holiday, put it in the bank" or to buy shares in that bank.
In an interview with TheJournal.ie, Doherty said that his party will propose a cut in a TDs' annual salary to €75,000 per annum as well as target reductions in allowances and "perks" for various positions in the Oireachtas and in government.
A TD's pay is now €87,258 compared to €92,672 prior to the implementation of the Haddington Road Agreement at the beginning of July.
But Doherty and other Sinn Féin TDs say they take home the "average industrial wage" – €35,000 according to a party spokesperson – with the rest of the money used, in Doherty's case, to employ two members of staff on a part-time basis.
He claimed that other TDs and ministers use their pay to "buy a new car, go on holiday or just put it in the bank or buy shares in it [the bank]".
'Go on holiday'
Asked if this cut to a TDs' basic pay that Sinn Féin proposes would mean that he would have to let his two part-time staff go, Doherty said it could mean he would have to reduce their hours.
"I would have about €6,000 less and we would have to cut our cloth to suit," he said adding that this could mean reducing hours or making other savings "in different ways".
But he said that Sinn Féin is the "exception to the rule" and said that most TDs use some of the over €87,000 they earn to buy a new car or go on holiday, saying:
"You know, most TDs, ministers, junior ministers and position holders in the Dáil, outside of Sinn Féin, take that money themselves, buy a new car, go on holiday or just put it in the bank or buy shares in it. So it [a pay cut] wouldn't have that knock on effect on Sinn Féin, we'd deal with those issues internally.
The Donegal South-West TD acknowledged that the proposal to be included in the party's pre-Budget submission would prove popular and said: "I've no problem looking somebody in the eye when they come to my constituency office and tell me that they are finding it difficult.
"I think it would be harder to do if I was a minister on €165,000 or so. So we think it's wrong that ministers and TDs are implementing decisions that are leading to huge austerity at the same time they are on very handsome salaries."
Wealth tax
Doherty also insisted that Sinn Féin will include a wealth tax in its proposals for an alternative Budget in the coming weeks, dismissing a report in yesterday's Irish Times that this measure would be dropped.
He acknowledged there are problems estimating how much a wealth tax would raise because of a lack of figures from the Department of Finance but said the tax would be included as part of job creation measures.
"What is happening in our Budget proposal is that the money that the wealth tax will bring in will be ring-fenced to get people back to work through job creation and a youth guarantee," he said.
Doherty also suggested that the government would end up proposing a Budget adjustment of between €2.4 and €2.6 billion and not €3.1 billion.
He said that Sinn Féin would match this target in its pre-Budget submission with fully-costed proposals making up its arithmetic. He said the wealth tax would be separate from this.
Like politics? Then why not 'Like' TheJournal.ie Politics on Facebook to keep up to date with all that's happening in and outside of Leinster House.