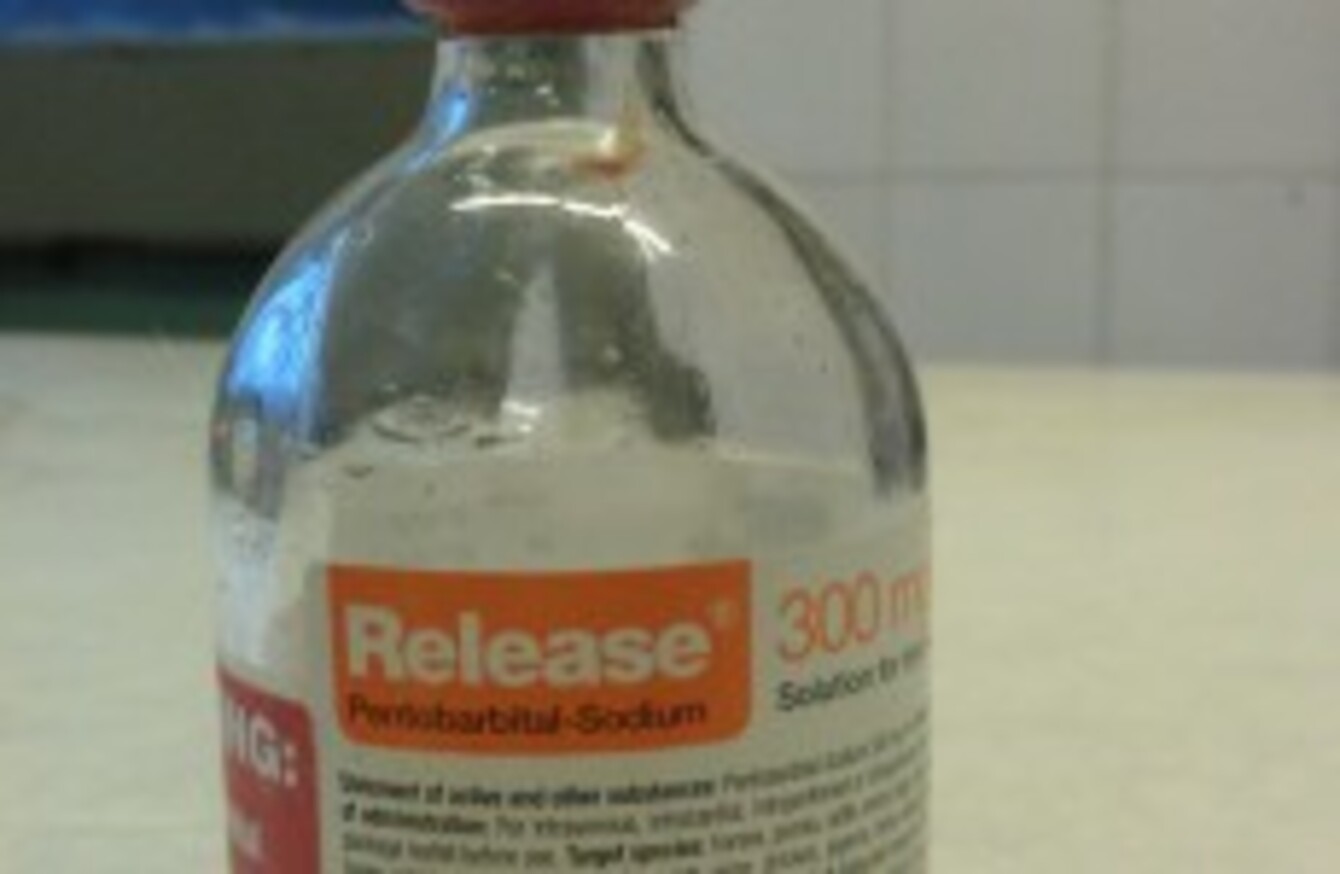 Image: Garda Press Office
Image: Garda Press Office
Updated 21:53
GARDAÍ IN CELBRIDGE earlier today appealed for the return of a "very poisonous substance" that was stolen from a veterinary clinic in the town last week.
A number of items were taken from the clinic during a burglary that occurred some time between 8.30pm on Tuesday, 5 November and 5pm the next day.
One of the items taken was a clear glass bottle with the word Release written in block capitals across the orange and white label. It contains the poisonous substance pentobarbital, which has been used in particularly high doses in euthanasia and executions in the US.
It is believed that there was only 15ml of pentobarbital in the glass bottle when it was taken.
The drug was the centre of a controversy in the US after it was used by the Texas Department of Criminal Justice on death row. Lethal injections of the short-acting barbiturate caused the Denmark-based manufacturer Lundbeck Inc. to implement a tightly-controlled distribution system, intended to keep the drug out of the hands of prisons, while ensuring deliveries to hospitals and treatment centers for therapeutic purposes.
Despite the row, a number of states continue to use the euthanising drug in executions.
Gardaí and the Irish Medicines Board (IMB) have said they are "very anxious that this item is recovered". An appeal for anyone who may have any information or know the whereabouts of this poison has been made and people are asked to contact the Gardai in Leixlip on 01 6667800, the Garda Confidential Line on 1800 666 111 or any station.
If anyone has consumed this product, they should seek immediate medical assistance. They are also advised to contact the Poisons Unit at Beaumont Hospital (01 837 9966).
First published 14:50