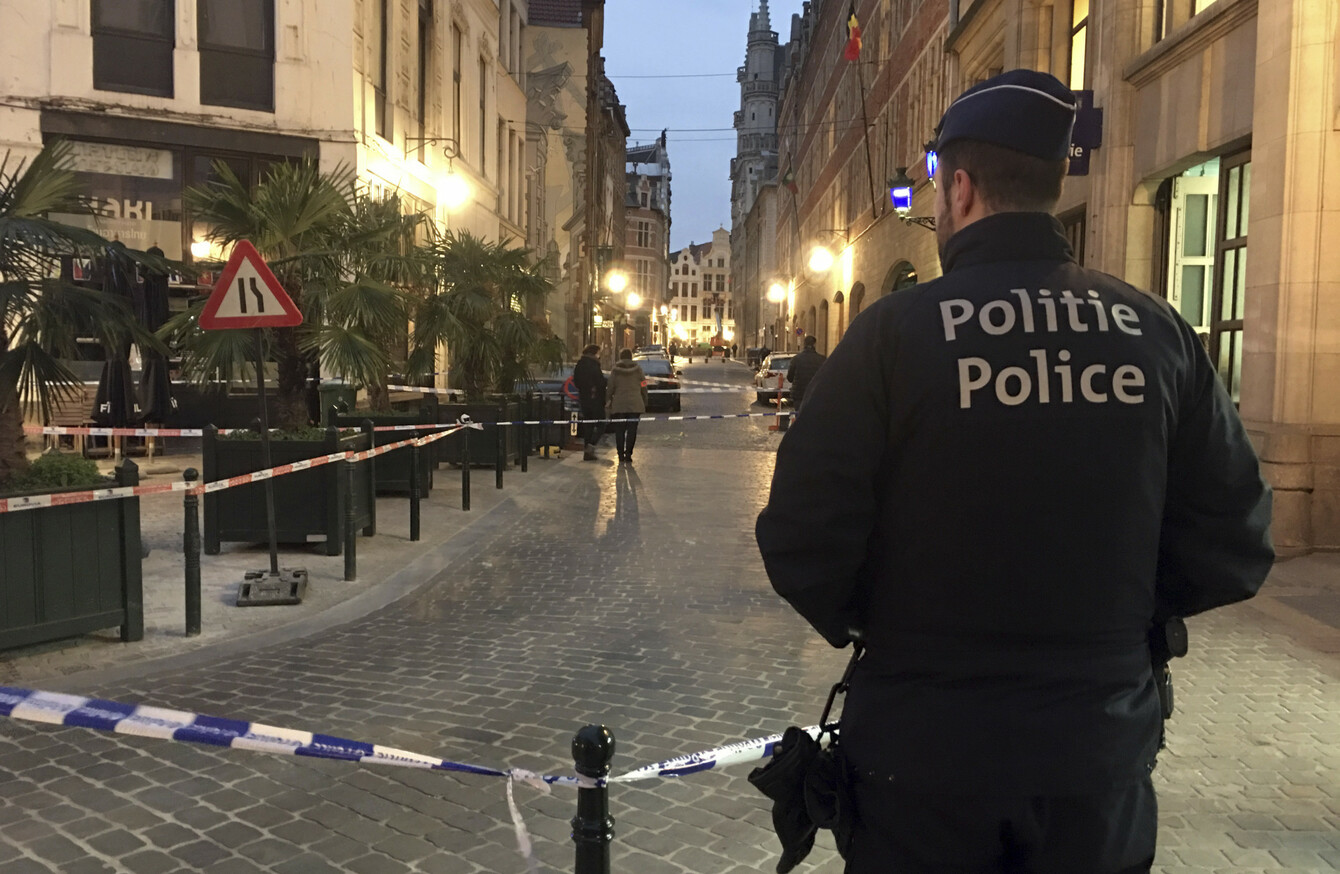 Image: AP/PA Images
Image: AP/PA Images
A BRUSSELS POLICE officer was injured this morning in a knife attack in front of the city's main police station, a police spokeswoman has said.
The attack took place on the second day of a state visit to Belgium by French President Emmanuel Macron with memories of the Paris and Brussels attacks running high.
An assailant stabbed the officer outside the central police station at 5:30am, spokeswoman Ilse van de Keere told AFP.
"A police officer was stabbed and slightly wounded" and taken to hospital, she said. 
"His colleagues retaliated by firing shots at the attacker who was subdued" but whose life is not in danger.
The spokeswoman refused to confirm a local media report that the attacker had cried "Allahu Akbar" (God is the great) during the incident.
Later today, Macron will visit the Brussels district of Molenbeek, home of Islamic State jihadists who carried out the 2015 Paris attacks that left 130 people dead.
In March 2016, suicide bombers killed 32 people at Brussels airport and on the city's metro.