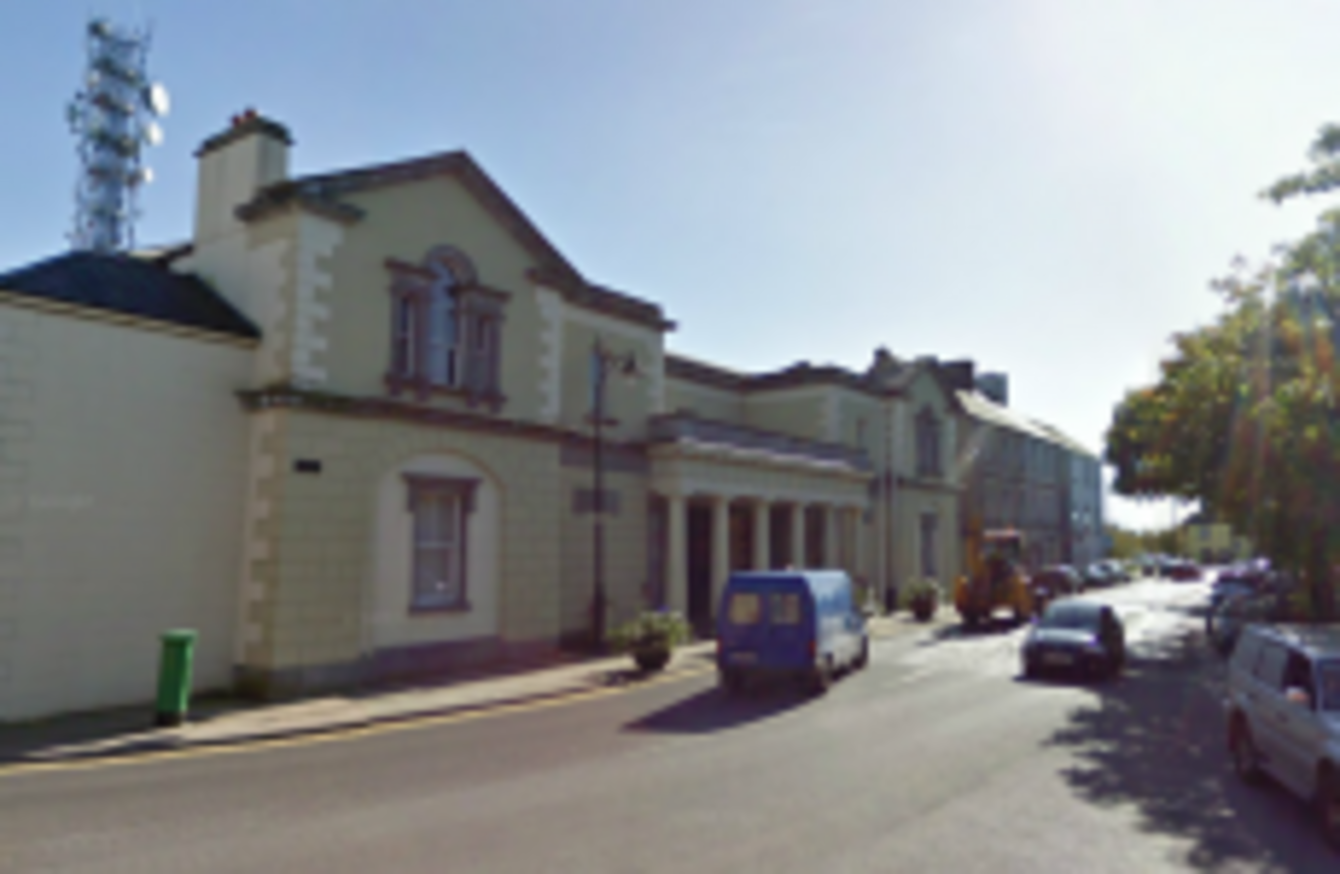 Judge Mary Devins made her comments at Castlebar District Court (pictured) last week.
Image: Google Maps
Judge Mary Devins made her comments at Castlebar District Court (pictured) last week.
Image: Google Maps
Updated, 16:49
THE COUNTY MAYO judge who compared the social welfare system to a charity for Polish people has elaborated on her apology for her remarks – saying her previous remarks were not an attempt to dilute her apology.
Judge Mary Devins made the remarks at Castlebar District Court last week when presiding over the sentencing of a man who had previously been told his public order charges would be struck out if he made a donation to a Polish charity.
When told about the time given to the defendant to identify a suitable charity, Judge Devins said there was such a charity: "It's called social welfare."
Last night Devins said her comments – which were picked up in the Mayo News – were "intended to be specific to that incident and occurrence and was never intended to offend any community, or members of any community".
She apologised for any offence caused – but the Integration Centre slammed her apology as as "rambling, contrived and spurious", and said it would be making a formal Garda complaint over the remarks today.
This lunchtime Devins issued a further, second statement in which she elaborated on her apology.
"I unreservedly and without qualification apologise for my off-the-cuff comments at a recent court case," she said.
"I understand and accept the hurt these comments caused to members of the Polish community. This was never my intention and I express my sorrow for same."
'Attempt to provide context'
Devins added that her previous clarification had been "an attempt to provide a context  and was not intended in any way to dilute my apology for such unwarranted comments".
Integration Centre CEO Killian Forde had described Judge Devins' remark was "irrelevant" and a "so-called apology" – and had last night said the body would proceed to make a formal Garda complaint.
The group said this afternoon it would not be doing so, in light of Devins' apology.
"We will continue to monitor statements made by public servants including judges and where we think appropriate we will make interventions utilising whatever mechanisms exist in the state," it said in a statement.
Forde said Ireland could "ill afford to be seen as a backward, unwelcoming country".