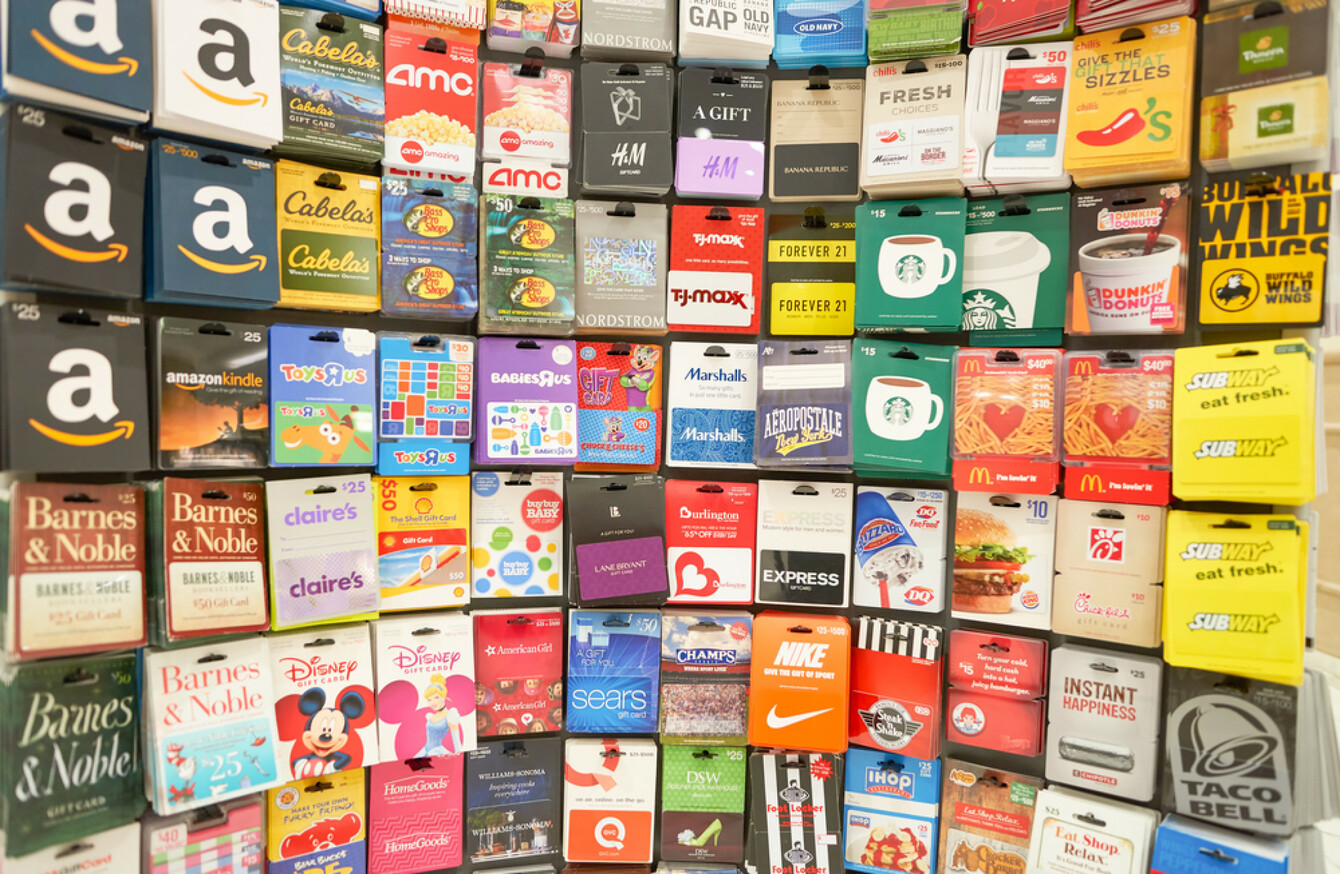 Image: Sorbis via Shutterstock
Image: Sorbis via Shutterstock
IS IT FAIR to start charging customers a fee if they haven't used a gift card within a year?
One4All, a subsidiary of An Post, charges €1.45 every month if a person's gift card is not used within a year. Fine Gael MEP Brian Hayes has said he is to raise the issue with the European Commission after a constituent raised the issue with him.
He's asked for An Post to clarify why those fees are charged; it could be argued that it recovers money from gift cards that could have been lost or accidentally thrown out.
So, do you think that fees on gift cards that haven't been used in a year are fair?

Poll Results:
Yes, but €1.45 a month is too high (610)