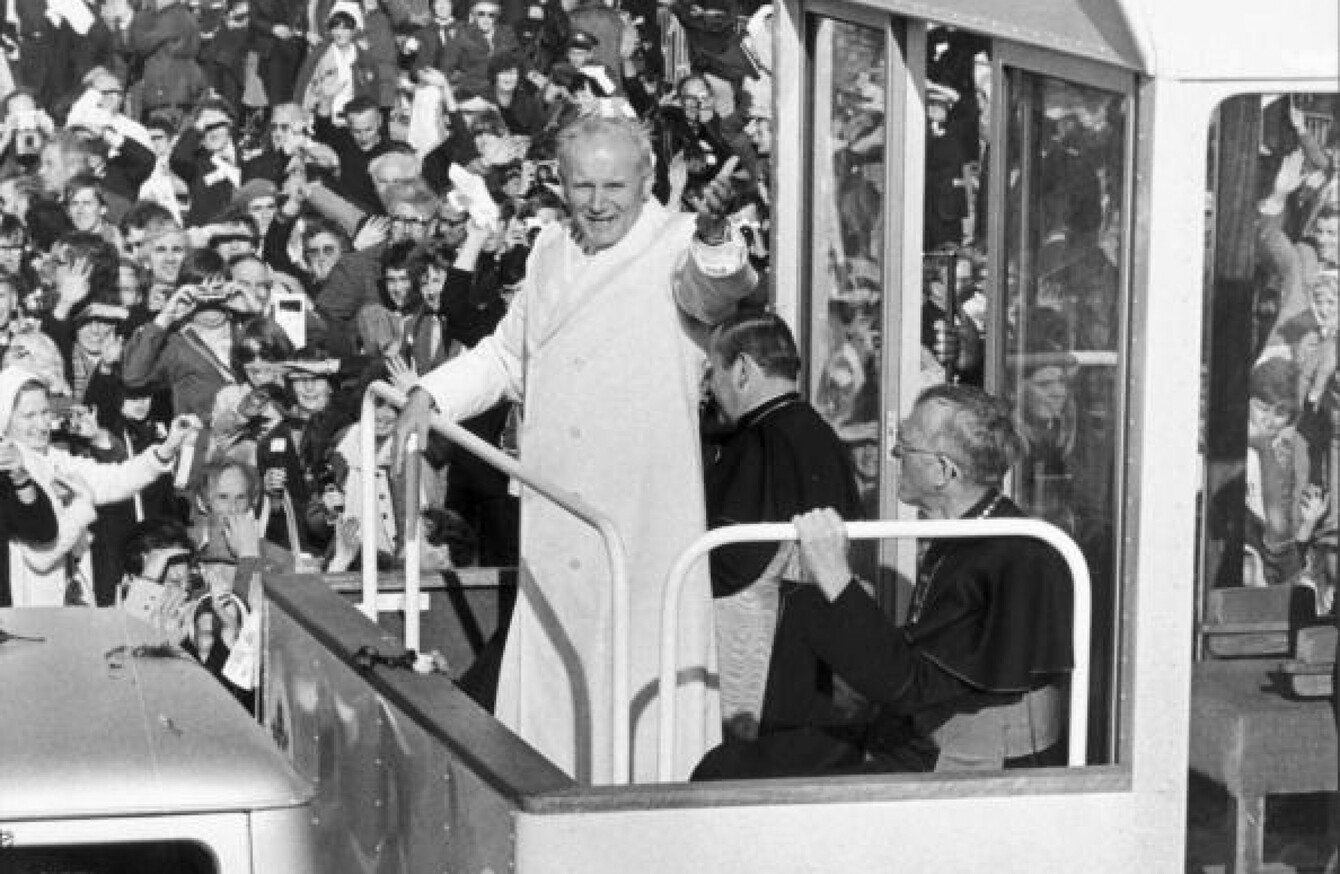 Pope John Paul II in the Phoenix Park in September 1979
Image: SSPL via Getty Images
Pope John Paul II in the Phoenix Park in September 1979
Image: SSPL via Getty Images
POPE FRANCIS WILL be the chief celebrant at a public mass in Dublin's Phoenix Park on Sunday, 26 August.
The pontiff will be in Ireland to attend the World Meeting of Families.
More than one million people attended Pope John Paul II's mass in the Phoenix Park in 1979.
Ireland has become more secular in the decades since then, with abuse revelations rocking the Church. However, 78.3% of people identified as Catholic in the 2016 Census, meaning it remains by far the largest religion in Ireland.
We want to know: Will you attend the Pope's mass in the Phoenix Park?