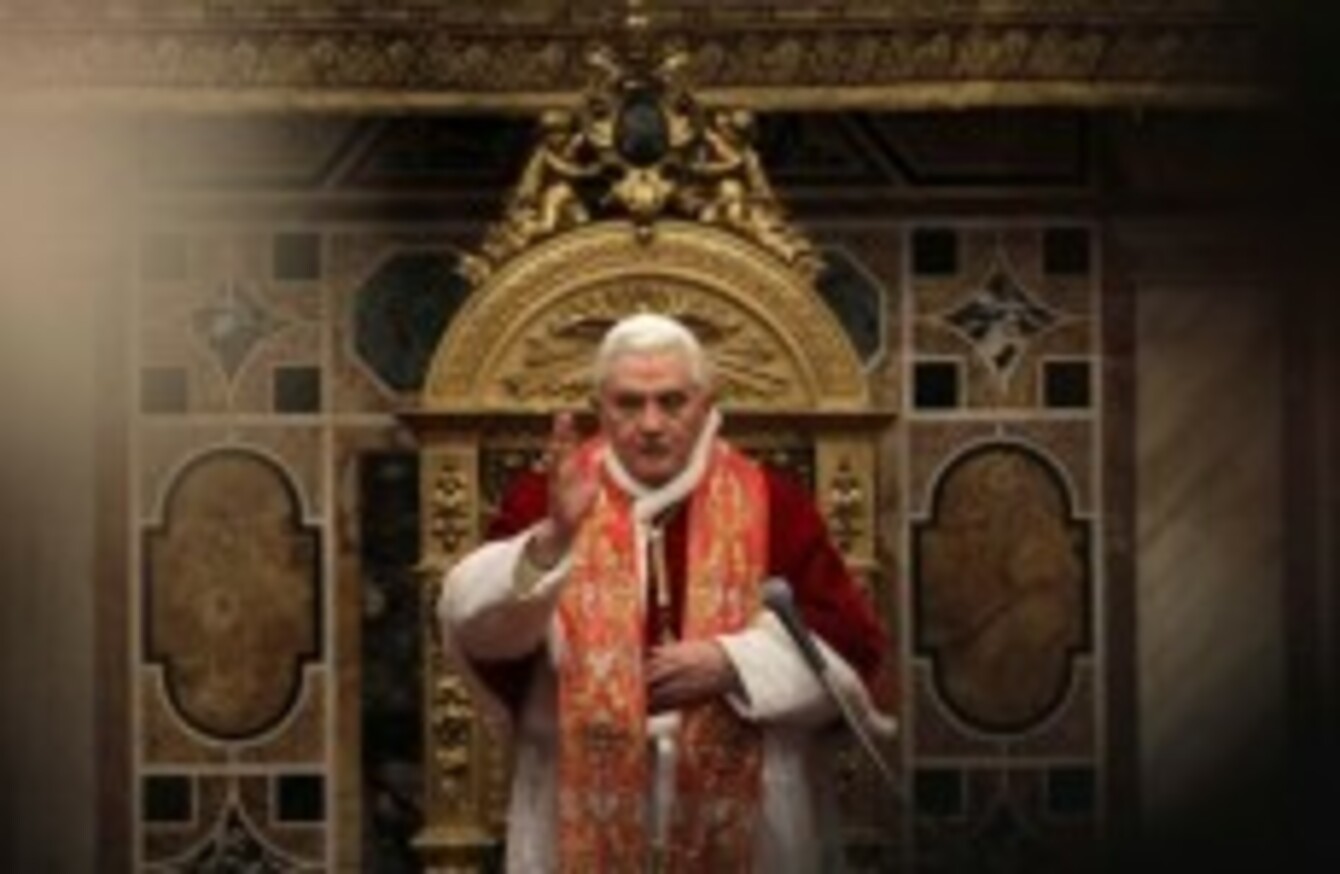 Pope Benedict XVI
Image: Alessandra Tarantino/AP/Press Association Images
Pope Benedict XVI
Image: Alessandra Tarantino/AP/Press Association Images
IN HIS PRE-CHRISTMAS SPEECH, Pope Benedict has said that sexual abuse in the church had reach a degree "we could not have imagined".
The Pope said the Catholic Church had to reflect on its failures and assist the victims of abuse, France 24 reports.
Presenting his annual address to the Vatican hierarchy, the Pope said: "We must ask ourselves what we can do to repair as much as possible the injustice that has occurred."
We must ask ourselves what was wrong in our proclamation, in our whole way of living the Christian life, to allow such a thing to happen… We must force ourselves to try everything possible in preparation for the priesthood, but such a thing cannot happen again.
The Pope said the wider availability of – and market for – child pornography must be addressed. He claimed that child porn was "in a certain case" being considered more and more by society as an acceptable thing.
The Pope also said: "It was maintained, even within the realm of Catholic theology, that there is no such thing as evil in itself or good in itself. There is only a 'better than' and a 'worse than'. Nothing is good or bad in itself."
Child sex abuse victims have reacted angrily to the Pope's comments, according to the Irish Independent. Andrew Madden, who was abused as a child, said viewing images of child abuse was not normal.
The speech comes after thousands of people in Ireland, Germany, Belgium, the Netherlands and the US say they were abused by priests. Investigations into some of those allegations have concluded that the church hierarchy covered up that abuse, the New York Times reports.
Last week, a chapter of the Murphy Report into clerical sex abuse in Ireland was released which showed that defrocked priest Tony Walsh had abused children in the 70s, 80s and 90s. Church authorities had been receiving complaints about Walsh from 1978, and moved him to a different parish in 1985 instead of suspending him.
In the Murphy Report, Walsh is referred to as "Fr Jovito".
Footage of the Pope's address released by the Vatican: