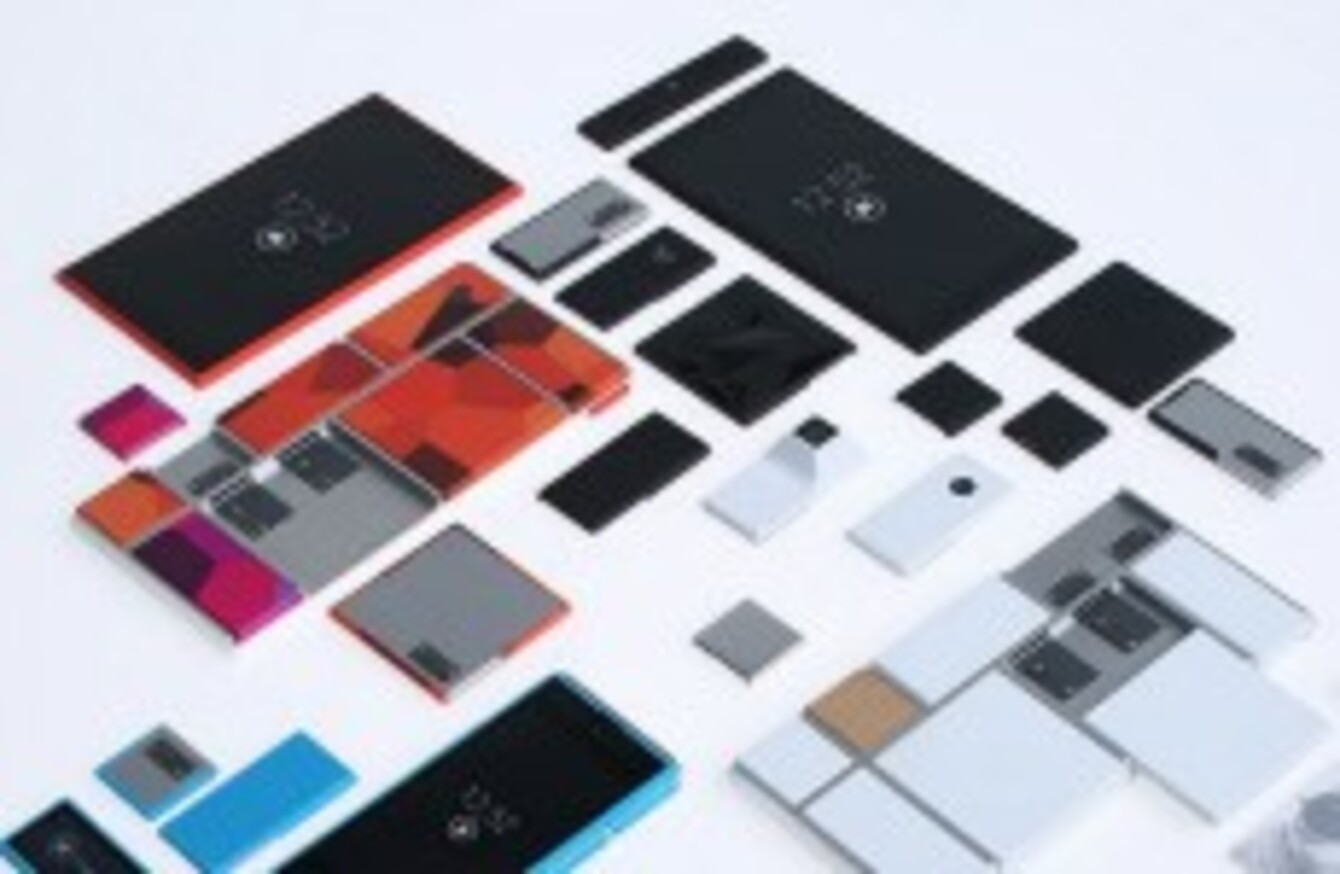 Image: Project Ara
Image: Project Ara
GOOGLE HAS SAID it plans to have its first smartphone from its Project Ara initiative available for the public to buy next year.
At the first developer conference for Project Ara – which began yesterday in Mountain View, California – Google told its audience that the first Project Ara phone will go on sale in January 2015.
There will also be an update for Android in December, which will prepare the operating system for Project Ara phones and the first model will be sold for $50.
The first phone will be the "grey phone," a deliberate choice since Google wants to encourage people to customise it. From there, users can add a number of modules to the frame such as WiFi, camera, battery and sensors.
The makers say the frame that will hold the modular components together will last for five to six years. The components will stay attached to the frame via electro-permanent magnets.
Project Ara was originally started by Motorola, before part of it was sold off to Lenovo for $2.91 billion, a year ago and teamed up with Phonebloks to help further develop the project in October.
After the sale to Lenovo, Motorola's Advanced Technology and Projects (ATAP) division merged with Google and continued working on the smartphone project.
Google will be holding two more developer conferences for Project Ara in July and September.